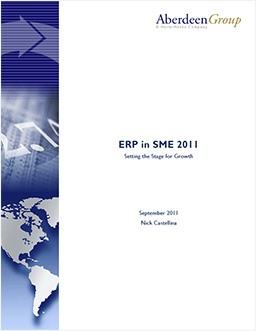 Enterprise Resource Planning (ERP) was seen as a business solution solely for large companies. Aberdeen Group's recent research has found small and medium-sized enterprises (SMEs)—organizations with less than $500 million in annual revenue—are getting in on the ERP game as well.
There are many benefits of a successfully implemented ERP. They include:
Lower administrative and operational costs
Improved on-time delivery
Increased decision-making speed
Increased customer satisfaction
Encouraged collaboration
Read Aberdeen's report to learn the top strategies for supporting effective ERP.