Cash Management Account
It is said that "Cash is king". Whether that's universally true or not, effective cash management accounting is critical to the success of any business. And it's not easy, especially in an organization that deals with multiple bank accounts, multiple entities, multiple currencies, and/or multiple payment types.
Successful companies know the value of having visibility and control over their business, and a key part of that visibility and control are focused on the company's cash management account. One key to effectively controlling cash management accounts is integration across systems and entities. When all financial management applications – accounts receivable, accounts payable, general ledger, etc. – are integrated, along with companion enterprise applications like purchasing and customer order management, the financial accounting systems become seamless and control is centered on the general ledgers and cash accounts for the various entities. Entities are combined into a cohesive corporate control system through general ledger consolidation, but is not complete until the cash management account is empowered with the functions provided in an industrial-strength cash management accounting application.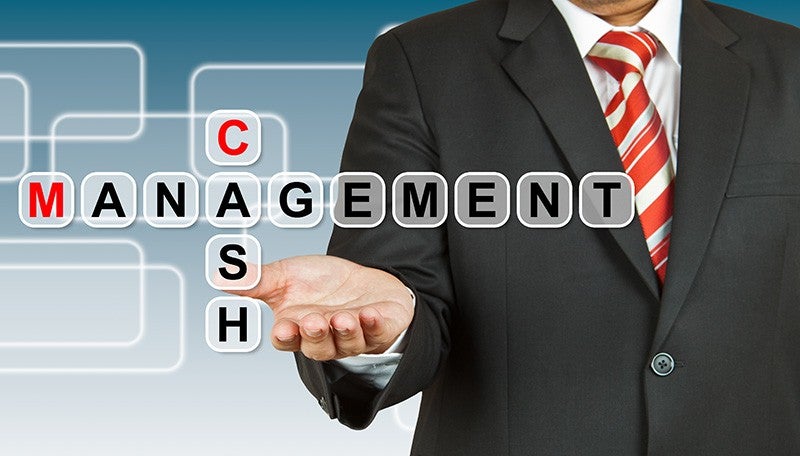 The best cash management account modules enable full multi-currency management across cash accounts for billing, payments, transfers, revaluations, and translation for flexible reporting across entities in any currency desired. They provide flexible customized reporting with drill down right to the original transaction. And cash management accounting information is available anytime, anywhere, on any device with a browser.
One of the primary functions of your cash management account application is to provide cash forecasts that incorporate open items and trends from accounts payable, accounts receivable and other anticipated cash transactions into customized reports that present expected cash flows for individual entities and across multiple entities to help you gain a better understanding of your organization's cash position and needs.
Additional capabilities that help improve control and visibility of your cash management account include the ability to easily handle different kinds of payments – credit cards, checks, wire transfers, others – and handle any currency translations involved; reconciliation assistance; petty cash management including the ability to track cleared and uncleared balances conveniently; full history and audit trails, with comments and attached documents; and, of course, bullet-proof security and access controls.
And remember, above all, that it is integration that empowers these functions. Your cash management account application should be an integral part of a comprehensive suite of financial and operational applications built on a unified platform and a single relational database to avoid redundant information, duplicate entry, and data integrity issues that are inherent in any system that is patched together from separately designed components.
Take an in-depth look at our platform

Get a free consultation to help accelerate your business

See Acumatica's integrated solution in action, request a demo now