Financial Reporting Software
An integrated online financial software suite consists of General Ledger, Accounts Payable and Accounts Receivable applications, at a minimum, and additional modules to add Cash Management, Currency Management, Tax Management, Deferred Revenue Accounting, Inter-Company Accounting, Recurring Revenue Management, Fixed Assets, and Payroll Management for a more complete solution. When deployed as an integrated suite, events and activities (transactions) can be entered once, and the integration between modules in the suite along with the single, shared database infrastructure, make all the data available to all the applications that need it, instantly and with complete drill-down capability and audit trail.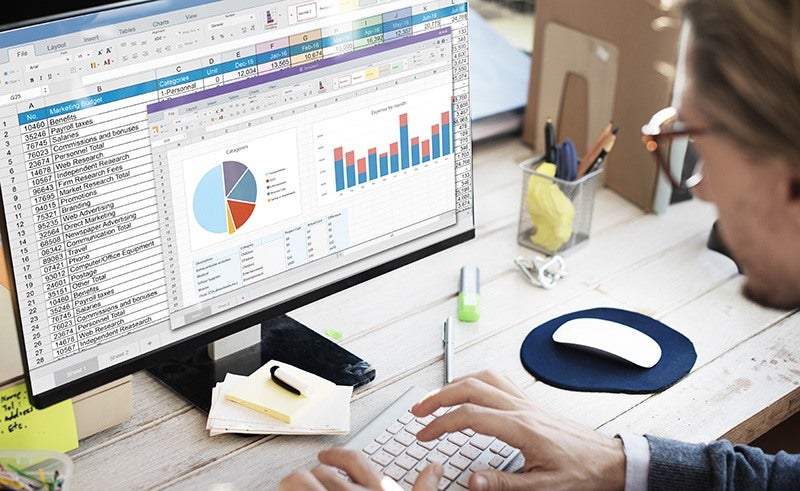 To exploit this comprehensive financial tracking software and database requires solid and flexible financial reporting software and analytics. It's not enough to just be able to produce the standard and required financial reports: income statement and balance sheet, trial balance, general ledger reports, open receivable and payables reports, cash flow forecasts, etc. To really get control and gain benefits from financial tracking software, you need the ability to create any number of special reports to reflect the unique structure of your organization, the nature of your markets and customers, and the specifics of your operational activities that generate financial transactions.
Standard required reports can only take you so far. To be able to use financial management information to support management decision-making, it is often necessary to take a closer look at specific sub-sets of the data. So your financial reporting software must enable the quick and easy creation of multiple versions of the standard report (departmental P&L, product or customer-specific reports, various consolidations across departments, divisions, subsidiaries or market, for example). In addition, you will need analytical capabilities – the ability to create additional "views" of the data, in reports, on-screen, and as downloads to Excel or other tools.
Flexible reporting could be thought of as financial planner software because it gives you the ability to clearly see cause-and-effect, sort out significant trends and affects, and project the possible result of changes in strategy and tactics. Powerful and flexible financial reporting software transforms the day-to-day financial tracking software into a resource for real business value.
Take an in-depth look at our platform

Get a free consultation to help accelerate your business

See Acumatica's integrated solution in action, request a demo now