Shopping Cart Elite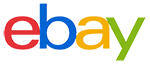 Omni Channel Hub - eBay Version
Ebay Inventory and Order Management Software – Sync Products to Marketplaces: Omni Channel Hub is a product that is designed for multi-channel retailers who are dissatisfied with their current supply chain management software. Omni Channel Hub is a specialized retail platform that lets your business access a range of marketing channels like Amazon and eBay and helps maintain, analyze, and optimize operations across each of those marketplaces.
Key features
Create & Publish Listings
Create Listing Templates
Easy Listing Manager
Auto Fill Descriptions
Multiple Accounts
Channel Descriptions
Variation Ready
Categories
Channel Pricing
Shadow Listing
Bundle Ready
Join Listings
Automotive Ready
Sync Inventory
Inventory Rules
Multi Warehouse Inventory
Shared Inventory
QTY Management
About Shopping Cart Elite
Shopping Cart Elite is for online retailers and wholesalers who are dissatisfied with the limitations of their supply chain software and shopping cart. SCE offers enterprise solutions at small business prices.
Want to get insights about Extension
Get Contact Details
Get in touch to help accelerate your business

Great opportunities for developers and software companies

Application development framework for developers and software companies