Scanco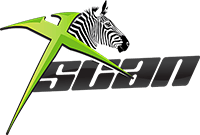 XScan - Barcode Data collection system
Barcode Data collection system for warehouse and manufacturing. You can do warehouse functions including but not limited to: Receipt of Good, Shipping, Inventory as well as all MFG transactions for JAAS Material issues, Labor tracking, Production Entries, Time Card, Status's.
Our solutions run on Apple or Android devices and will be able to work connected to Acumatica or offline not connected to Acumatica. Application was designed to be user friendly and run as an app native to the device. That way you can run app without dependency on internet as well as anywhere there is a Wi-Fi, Cellular or direct connection to your network.
Key features
Warehouse transactions
Receipt of goods
Shipping
Inventory - issues, receipts, adjustments
Physical counts
MFG transactions for JAAS
Material issues
Labor tracking
Production entries
Time Card
Status's.
Industry Served
Distribution or Manufacturing
About Scanco
Scanco is the author of multiple platforms of Barcode software solutions. We are expanding our solution set to work with Acumatica and JAAS.
Want to get insights about Extension
Get Contact Details
Get in touch to help accelerate your business

Great opportunities for developers and software companies

Application development framework for developers and software companies