Attendees of last year's Celebration Party know that it raised the bar for future celebrations. However, what we've planned for the Acumatica Summit 2019 Celebration Party may set a new standard of entertainment.
Every Summit, I think our annual cloud ERP event can't get any better. But Acumatica Summit 2019 is shaping up to steal the title of best Summit ever, and our annual Celebration Party is playing a big part. Last year's party in Nashville, Tennessee had our attendees jamming to three live bands at the Country Music Hall of Fame, so we decided to find an equally amazing venue as well as equally rocking bands. I'll share the details for this year's Celebration Party in a moment but first want to say that if you're not yet registered, this is the time.
Coming January 27-February 1, 2019 in Houston, Texas, the Summit promises to empower you and your business with modern cloud ERP software knowledge and expertise. Besides the Celebration Party, you'll experience the Acumatica platform, network with industry peers, and get insights from Acumatica partners into their solutions. We have a great closing speaker on tap, Mike Massimino (an all-around amazing guy), and you'll also have some free time to enjoy Houston's many visitor attractions.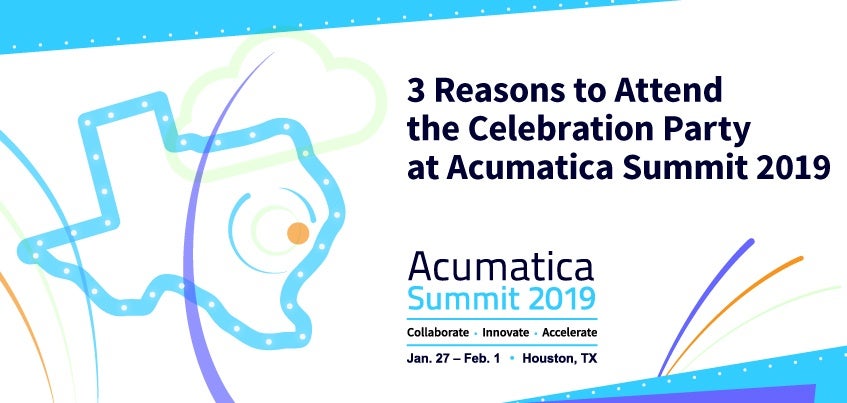 3 reasons you won't be singing the blues at Acumatica Summit 2019
On Monday, January 28, Acumatica Summit 2019 attendees will be gathering at the House of Blues Houston. The venue includes a deluxe VIP club, a restaurant and bar, a small private event room, and a large Music Hall – and we've secured the entire third floor for the event. While it's a glamorous setting with "world-class hospitality", attendees can don their jeans and cowboy boots for a night of live music. This unique location is reason number one to attend our Celebration Party.
Reason two is the talent we've lined up for our premier cloud ERP event. Here's a look:
The Mockingbirds describe themselves as a "Live Band emulating a Dance Party DJ." They have an amazing play list, and if you don't see a song you want (their list ranges from the 50s, 60s, and earlier all the way to the 2000's Top 40), they say they'll learn it for you (one song per event). They promise to keep the party going throughout the evening with no dead air. Prepare yourself for a whole night of dancing and fun!
The Mighty Orq is an award-winning singer, songwriter, and multiple-instrument playing talent born and raised in Houston. He covers country, folk, blues, jazz, and rock and roll and promises a powerful performance.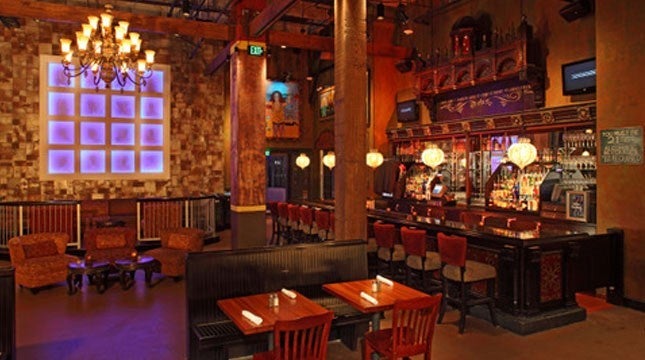 Pictured: Sneak peek at the decor in the House of Blues Houston (photo from venue's gallery)
And reason three is self-explanatory: it's going to be a night of fun—a time to relax, dance, and enjoy a few hours away from work. However, if you feel the need, it's also a great time to network. Just saying.
Rock out at Acumatica Summit 2019
Between a cloud ERP solution that continues to improve usability and increase customer satisfaction (check out our latest enhancements in Acumatica 2018 R2) and putting on a yearly Summit that gets you up to speed on everything in the cloud ERP space (including a deep dive into what the future has in store for our customers and partners), Acumatica is ready to rock your 2019.
Register for Acumatica Summit 2019 today. You'll increase your cloud ERP knowledge and success while enjoying our vibrant location, our beautiful venue (the Marriott Marquis Houston), and our exciting entertainment.
I hope to see you there!