It wasn't that long ago we were anticipating the release of Acumatica 2017 R2 and sharing news about it all around the country via our Roadshow events. They highlighted our latest product advances and provided the Acumatica community a first-hand peek. Now, the anticipation has turned into reality and our latest release is live!
We just wrapped up the final Acumatica 2017 R2 Roadshow event, and based on the feedback we've received from customer and partners, they were a resounding success!  Traveling around the country and visiting with customers, partners, and analysts was a great way to spend quality, focused time on the many ways our latest release will increase productivity and growth for mid-sized businesses. It was also an informative introduction to Acumatica cloud ERP for those interested in becoming an Acumatica customer or VAR.
Before I fill you in on what happened at these events, here's a variety of on-demand video of our Acumatica 2017 R2 Launch Day Event in Boston that I hope you'll watch. Our filled- to- capacity, half-day event was the best unveiling our new product could have had!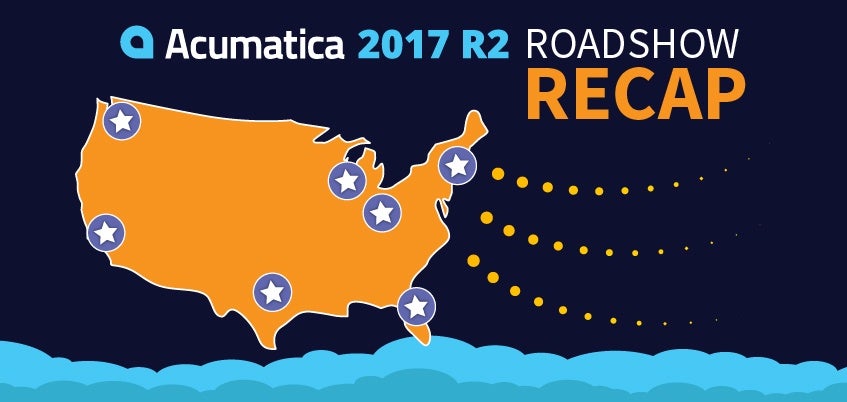 Acumatica 2017 R2 Roadshow event happenings
The chance to visit with members of our Acumatica ecosystem in a more intimate setting, like these Roadshow events, is important to us. Growing relationships and community is not only a part of our ability to help you accelerate your business in the cloud, it's also enjoyable.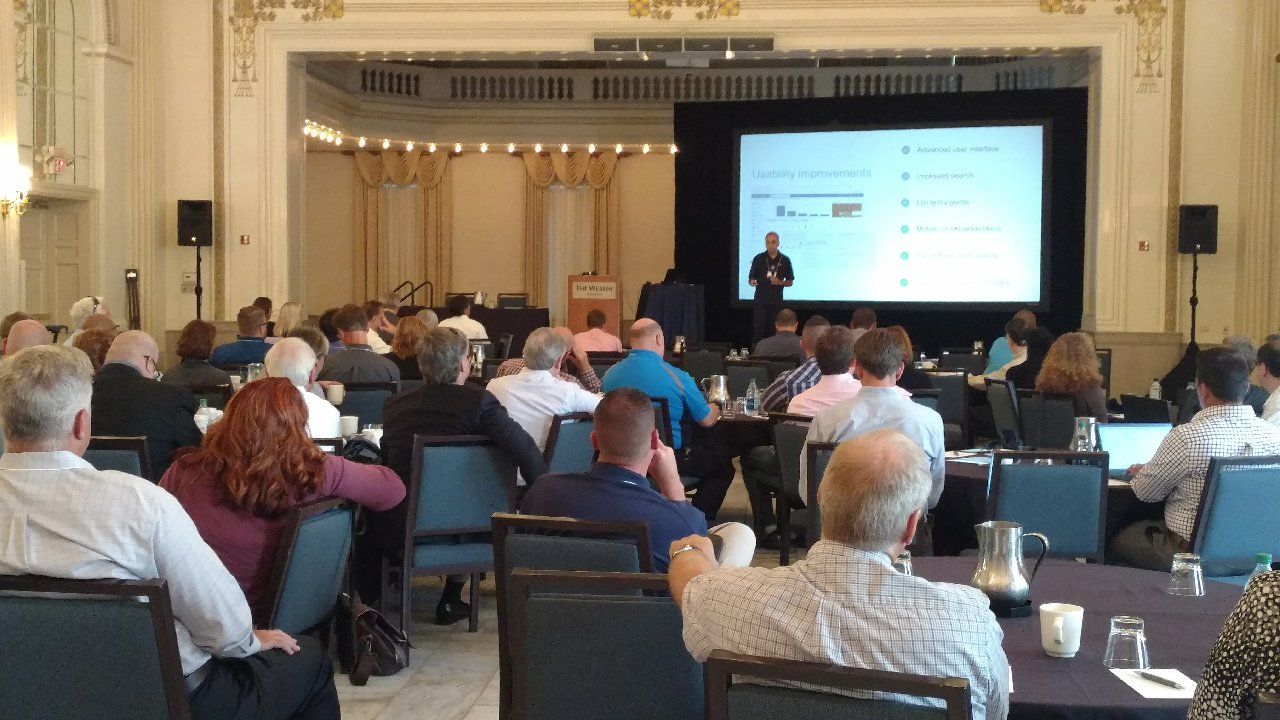 Pictured: A packed house in Columbus, Ohio.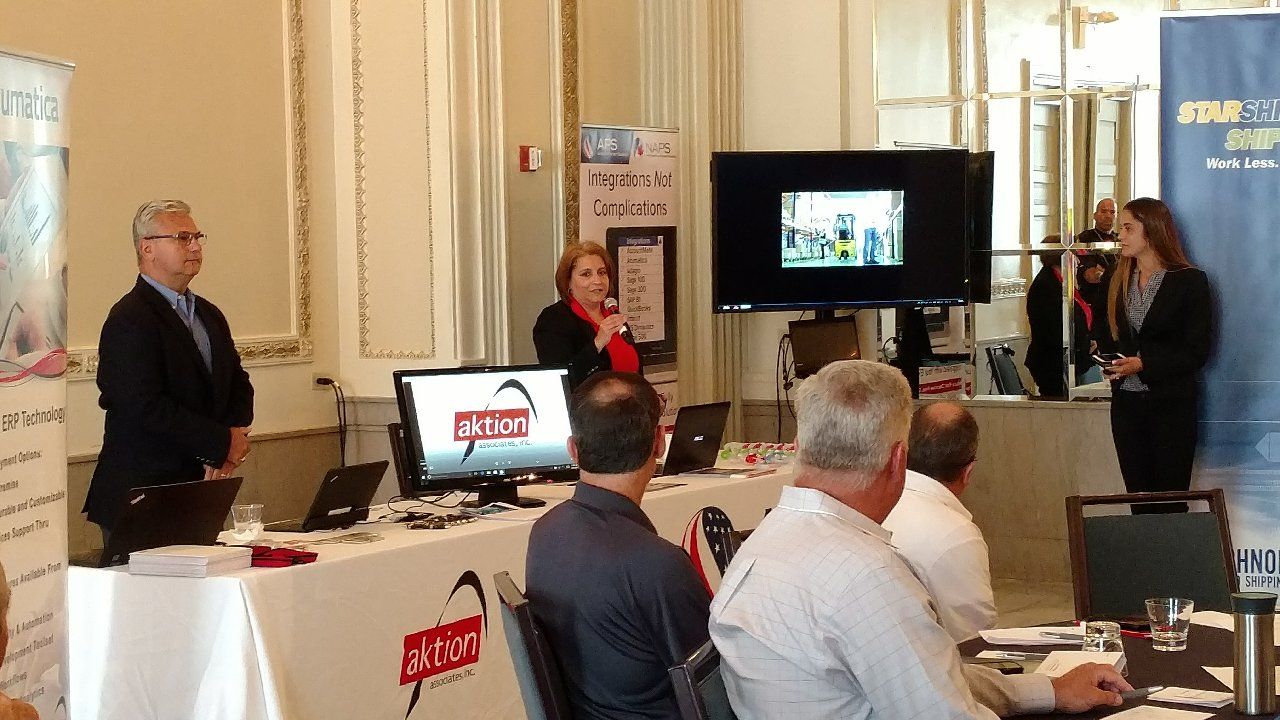 Pictured: Acumatica Partner and Roadshow sponsor, Aktion Associates, in Columbus, Ohio.
The Roadshow events followed a similar agenda to our Boston Launch Day event, with our focus on the benefits and functionality of Acumatica 2017 R2.
"Our existing customers and midmarket companies just learning about Acumatica will really appreciate the advances in our product," said CEO Jon Roskill in Boston. "The productivity focus of Acumatica 2017 R2 includes time-saving developments to customer relationship management, finance, accounting, distribution and field services. Project Accounting in particular has received a great deal of engineering attention."
With our updated release, Customers and Partners now enjoy numerous enhancements starting with our updated Acumatica Manufacturing Edition and our integrations with new partners, Adobe Sign and Smartsheet. Acumatica 2017 R2 is based on three development pillars: Insights, Productivity, and Technology.
A full description of the release is available, but here's a brief look at the improvements:
New User Interface including more flexible and personalized workspaces, tailored dashboards, easy access to forms you use frequently, and more.
Reporting Enhancements including custom online reports using Acumatica Generic Inquiries functionality
Productivity enhancements including CRM, Financial Management, Distribution Management, Project Accounting, and Field Services Edition
Technology Upgrades including enhanced REST API, availability of Open API 2.0, new GPS location framework for mobile applications, push notifications sent by Acumatica ERP, and extended Multilanguage support that now includes self-service portals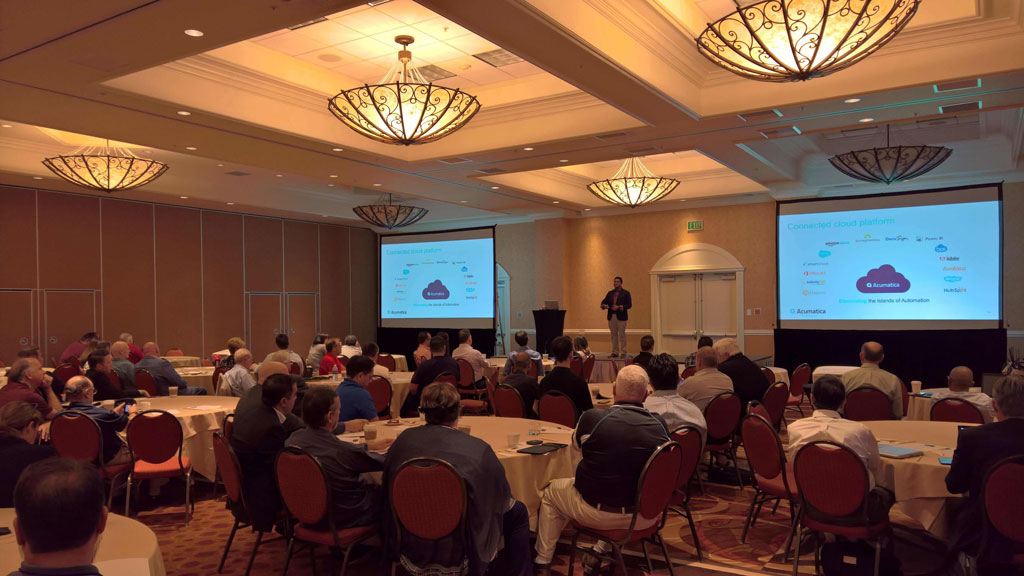 Pictured: Anaheim, California Roadshow attendees check out Acumatica's connected, multicloud platform.
As a final note, the Roadshow events could not have been possible without our fantastic sponsors. We want to acknowledge and thank Amazon Web Services (AWS), our Official Cloud Sponsor, and Avalara, our Title Sponsor.  We also want to extend our appreciation to the rest of our sponsors: Artsyl, American Payment Solutions, SPS Commerce, Scanco, V-Technologies LLC, Edisoft, BI360, Savant Software, EazyStock, Century Business Solutions, PC Bennett Solutions, Concerto Cloud Services, Aktion Associates, Inc., NETSTOCK, SkyKnack, and Information Integration Group, Inc.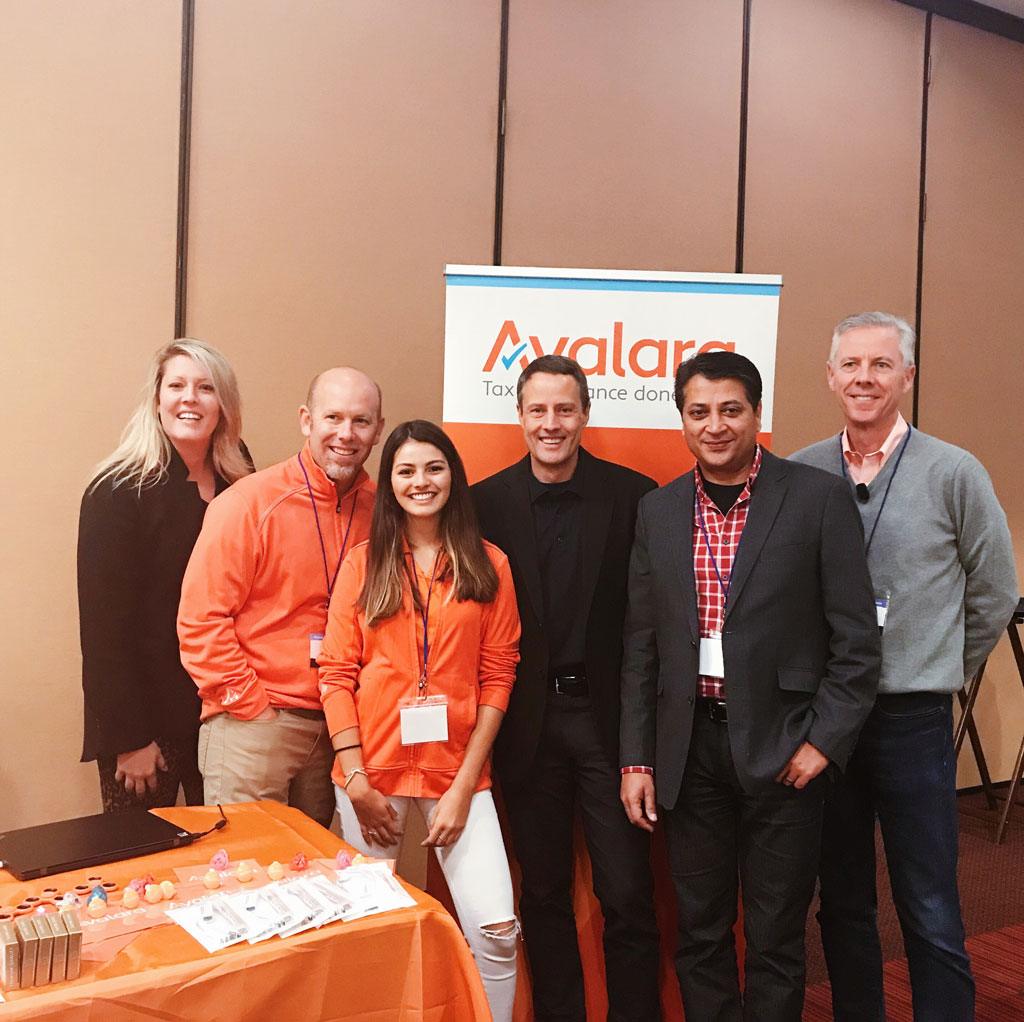 Pictured: Members of the Avalara team with Acumatica's Connie Turman, Christian Lindberg and Sean Chatterjee.
Read from the analysts about Acumatica 2017 R2
Acumatica 2017 R2 offers you benefits around three pillars of innovation. Find out what you're missing.
Acumatica 2017 R2 is here
We've been eagerly awaiting our newest release to hit the market and that time has come. If you didn't see our Acumatica 2017 R2 Launch Day event on-demand videos yet, I urge you to do so now. The Boston kick-off event highlights our excitement about Acumatica 2017 R2 as well as the benefits you will experience.
Increasing our Customers' productivity and growth through our significant product enhancements is one aspect of our desire to offer a complete cloud ERP solution for your business needs. Another facet of our commitment to your success is our yearly cloud ERP event. Acumatica Summit 2018 – coming January 28-February 2, 2018 in Nashville, Tennessee – promises to be an exciting time filled with a more in-depth showcase of our products and solutions through breakout sessions and hands-on training tracks, product certification trainings, live demonstrations, and face-to-face time with our leadership team. In addition, we're celebrating our 10 Year Anniversary! Can you say party?
I hope you're planning to attend. If you are, I suggest you register today and take advantage of our early bird pricing special.
See you there!