The wait is almost over! Acumatica 2017 R2 has been announced and will release to market the week of October 9th, 2017. We at Acumatica are excited for our Customers and Partners to experience increased functionality and productivity through the enhancements of our already streamlined, efficient and mobile integrated ERP solution.
If you attended our Acumatica 2017 R2 Launch Day Event, then you know why we've been eagerly anticipating this announcement. Our focus on providing the Acumatica community with greater insights into their business operations and improved productivity – as well as using the latest technology – has led us to be recognized as the Best Cloud ERP Solution and recently achieving three PCMag Editors' Choice Awards and one Best App Award. We don't take any of this for granted! I believe it shows in our efforts to make our product better and create a great experience for customers.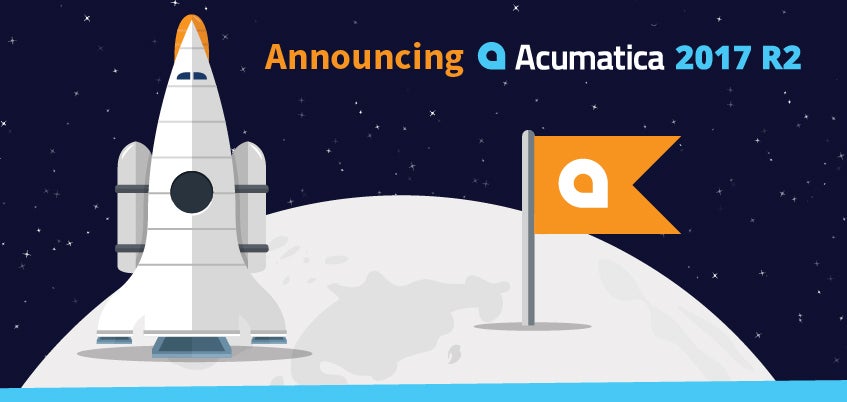 Announcing Acumatica 2017 R2
On Wednesday, September 13, we made 3 product announcements – Acumatica 2017 R2, Acumatica Manufacturing Edition and Integrations with Adobe Sign and SmartSheet – to a packed house in Boston. Customers, partners, prospects and analysts were there to hear about this significant Acumatica product release.
The event started with breakfast and networking in the Partner Showcase. Keynote speaker Jon Roskill, Acumatica CEO, kicked off the day and re-emphasized our core value prop: There is only one true Cloud ERP platform designed for mid-sized customers. He also shared about our continuing market success before teeing up an overview of Acumatica 2017 R2.
Pictured: Acumatica CEO Jon Roskill at Acumatica 2017 R2 in Boston.
"Our existing customers and midmarket companies just learning about Acumatica will really appreciate the advances in our product," said Roskill. "The productivity focus of Acumatica 2017 R2 includes time-saving developments to customer relationship management, finance, accounting, distribution and field services. Project Accounting in particular has received a great deal of engineering attention."
Following Roskill, Ali Jani, our VP Partner of Strategy, Product Management and Services, provided a deep dive on Acumatica 2017 R2's business benefits and functionality, specifically focusing on R2 Usability, Project Accounting, Distribution, Platform Technology, Financials, CRM, and Field Services, interspersed by live demos and announcements demonstrating our new integrations with Adobe Sign and SmartSheet.  Next up, John Schlemmer from JAAS joined Ali to officially announce, Acumatica Manufacturing Edition, which was greeted by applause from all. Analysts, in particular, praised our further expansion into verticals.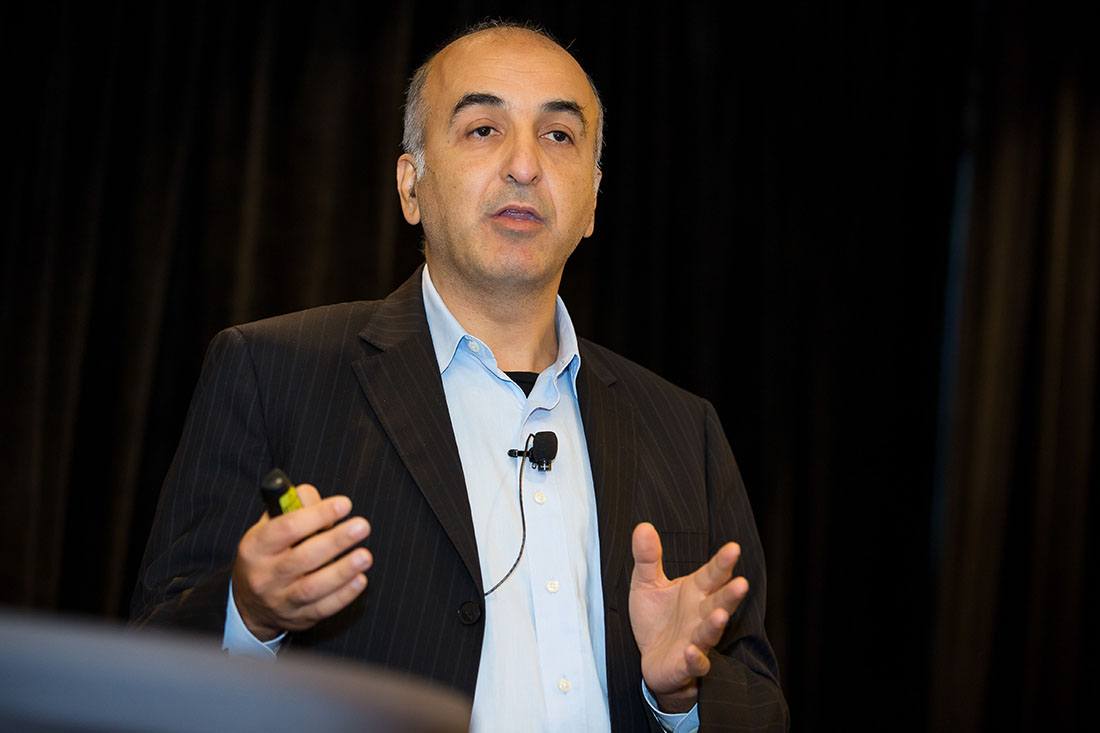 Pictured: Acumatica's Ali Jani, showcasing the 2017 R2 product.
After a quick break, there was a Partner Spotlight on Avalara. An Analyst Panel, lunch with Partner Spotlights & Customer Showcase, and Cy Young Award Winning Pitcher Jim Lonborg rounded out the day.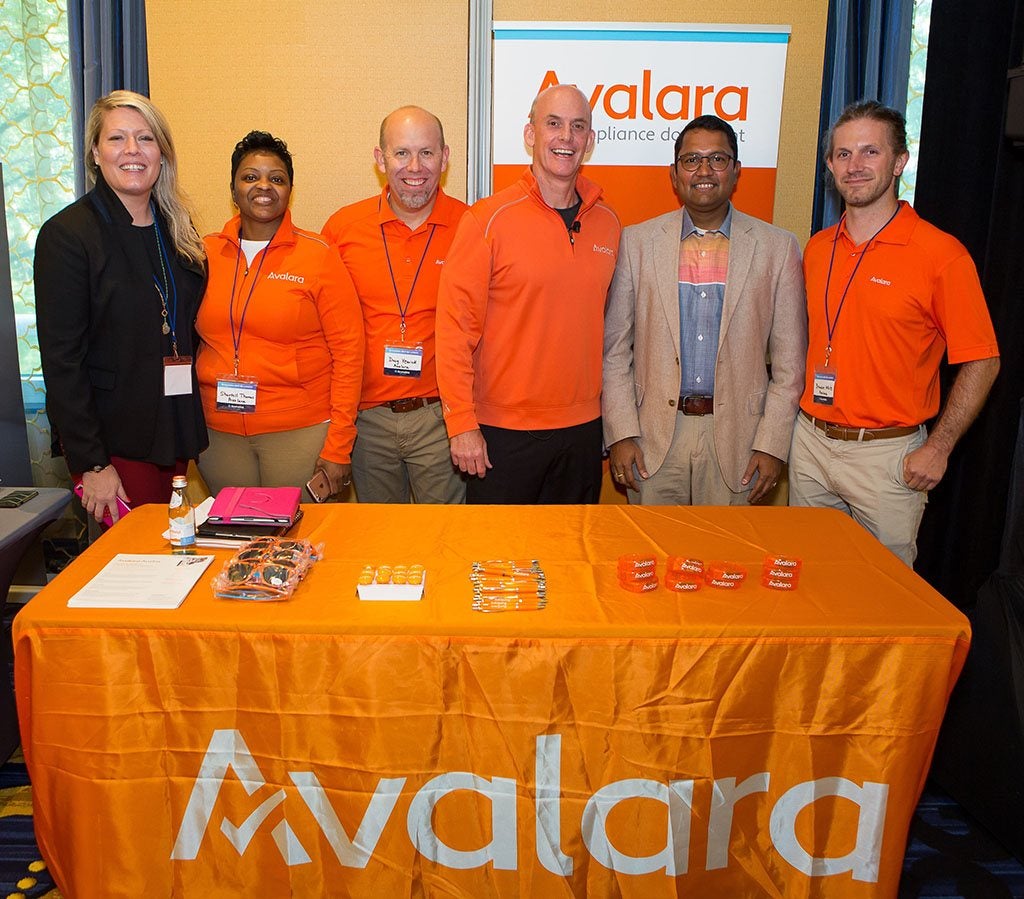 Pictured: The team from Avalara, our Title Sponsor, with Acumatica's Connie Turman (far left) and Ajoy Krishnamoorthy (second from right).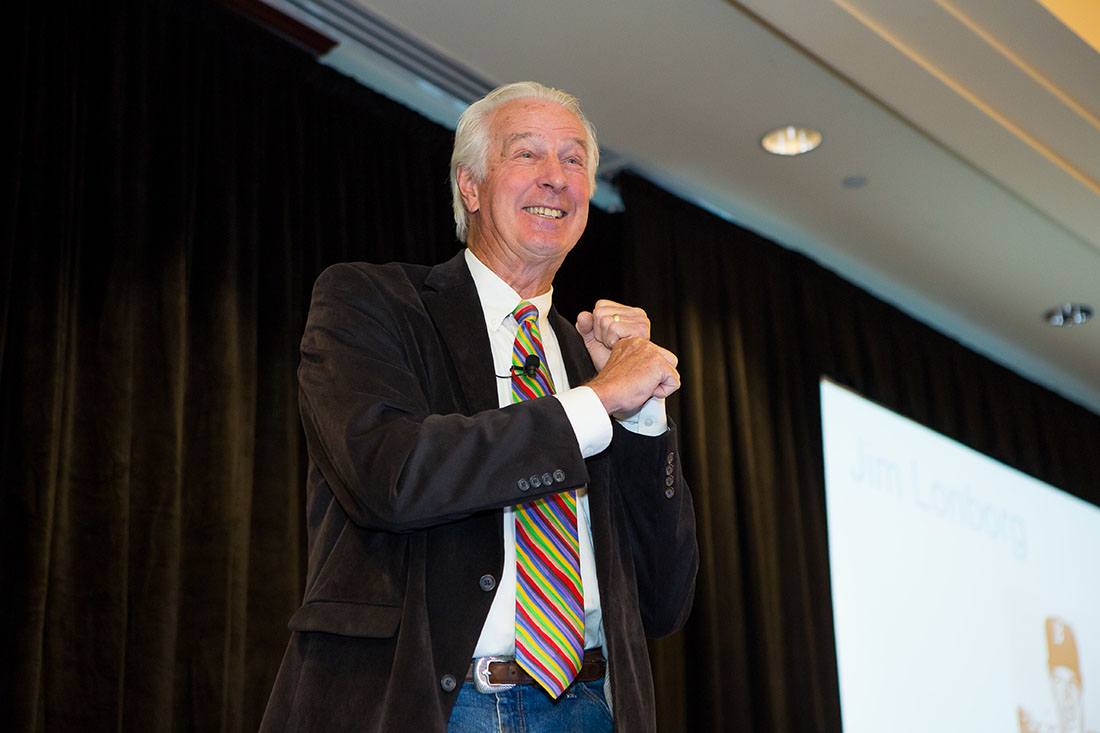 Pictured: Cy Young Award Winning Pitcher Jim Lonborg.
From our new UI and enhanced Dashboards to improvements in Generic Inquiries, Real Time Data Exchange with external applications, and Visual Resource Scheduling Integration, our latest release is ready to help accelerate your growth.
With this growth in mind, we've also updated our Customer Management, Financial Management, Distribution Management, and Project Accounting suites along with technology improvements such as near real-time GPS location framework in mobile, API improvements, and more.
What can Acumatica 2017 R2 accomplish for you?
Take a minute and check out our Acumatica 2017 R2 press release for even more information. It's also not too late to hear about Acumatica 2017 R2 in person; you can register for the Acumatica 2017 R2 Roadshow right now by scrolling down to the bottom of the page and finding the dates and locations that work best for you. Our latest announcement can benefit your organization through increased insight and productivity, encouraging bigger profits and customer satisfaction.
At Acumatica, we're committed to offering an exceptional ERP product that produces amazing results for our current and future customers. To learn more about us, we encourage you to register for Acumatica Summit 2018. It's where our entire Customer and Partner ecosystem gathers to learn about our products and solutions, working together to accelerate success in the cloud. If you register right away, you'll receive the early bird pricing and assure yourself a spot in the limited-seating training classes.
If you're ready to drive your business forward with the true cloud ERP platform, contact us – we're ready to partner with you!