Great things happen in September. The island of Manhattan was discovered in September 1609, the first American newspaper was published in Boston in 1690, the United States was given its official name in September 1776—and Acumatica 6 was released in September 2016. We couldn't be prouder!
The features of our newest product revolve around a Cloud ERP platform that, in my humble opinion, is likely to go down in history as the most streamlined, efficient, and mobile Acumatica product yet. As described in our press release, Acumatica 6 will bring our clients the highest value yet by providing business agility and system flexibility. Its ease of deployment will save time and money, as well as continue to deliver the excellence that our clients already recognize in Acumatica products.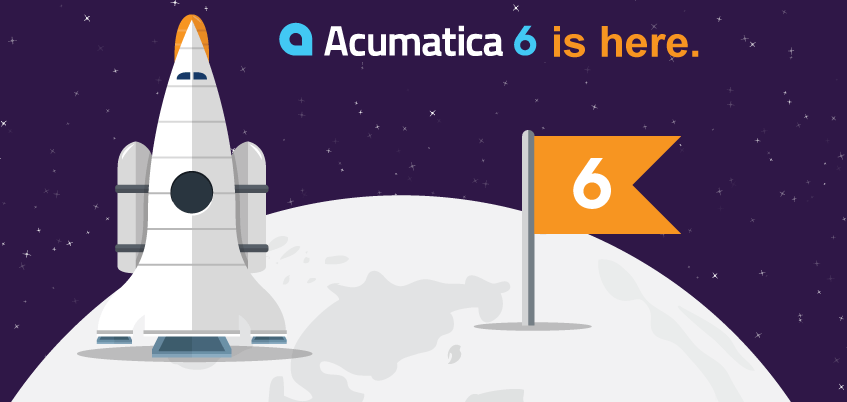 Being in Boston to celebrate the release of Acumatica 6 provided our team an opportunity to showcase the new features to our key industry analysts and partners. They loved things like the Outlook Add-In, ease-of-deployment, and flexible, responsive dashboards. Below is some of their feedback.
In an early preview of the new Acumatica dashboards, I saw very appealing functionality and time-saving shortcuts.  The ability to visualize your data in real-time is key to any business owner or executive, but personalizing the view to meet specific goals and objectives is just as important.  These new dashboards help you do both. – Cindy Jutras, Mint Jutras
SMB executives and employees spend much of their day in Microsoft Outlook.  These busy people can now tap into the wealth of information available in their Acumatica CRM system without ever leaving the email interface, which saves time, shares information, and increases productivity –a real benefit to any growth company. – Laurie McCabe, SMB Group
Find out what Acumatica 6 can accomplish for you by checking out our press release, then ask for a free demo of our new product.