Our yearly Summits have a lot to offer our customers and partners: cloud ERP-focused trainings, technological advancements, and networking opportunities, to name a few. Additionally, we know that enjoying the learning process enhances the overall experience, and this year's Summit location in Nashville is meant to do just that.
Acumatica Summit 2018 is bound for Nashville, Tennessee January 28-February 2, 2018. The city – known as "Music City" worldwide – is the home of passionate artists driven to innovate, create, and perform world-renowned music. Since we're driven to continuously improve our cloud ERP offering and passionate about customer service, it's the perfect location!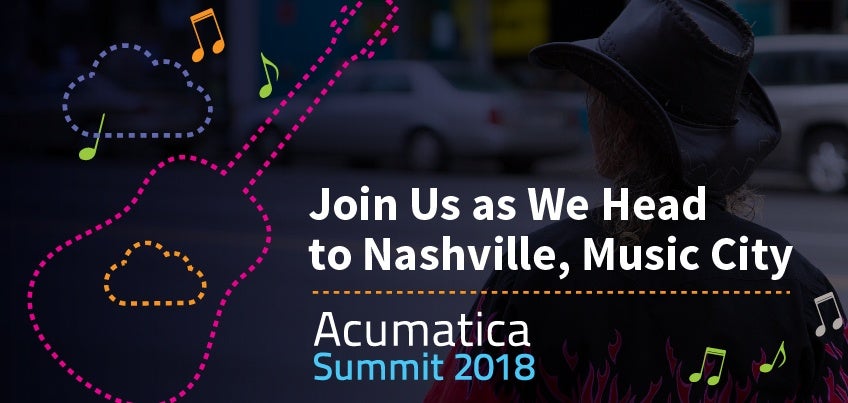 We'd love for you to join us as our community of customers and partners gather to accelerate their businesses through keynote sessions, breakouts, networking and hands-on-training focused on ERP cloud advancements…plus enjoy themselves in the process. For now, make sure to save the dates; registration will be launched soon, stay tuned!
Learn more about why you won't want to miss Acumatica Summit 2018 in this video:
Cloud ERP can be fun
Some people think cloud ERP conferences and discussions on cloud software are not exciting. We at Acumatica, however, disagree. What's more fun than streamlining your processes, having a single source of truth, and taking care of business whenever and wherever while positively affecting your bottom line? Possibly doing all of this in Music City.
There's over 100 live music venues in Nashville located throughout the city and Acumatica Summit will be taking advantage of all the city has to offer. To find the ones that play music four or more nights a week, visitors and locals look for a guitar pick-shaped "Live Music Venue" sign.
Because we want you to enjoy Nashville both professionally and personally while attending Acumatica Summit 2018, here's a short – but important – list of landmarks you won't want to miss after your full days of discussing cloud software and ERP cloud innovations with industry leaders.
Country Music Hall of Fame and Museum – You really can't miss this one! Housed in the Omni Nashville Hotel, the museum is accessible from where you'll be attending the Summit. Take time to enjoy the history of country music with its prolific exhibits of stories, artifacts and even voices of industry icons. Referred to as the "Smithsonian of Country Music", the collection is beyond description and worthy of a visit.
HINT HINT: You might find the Acumatica team here celebrating Summit!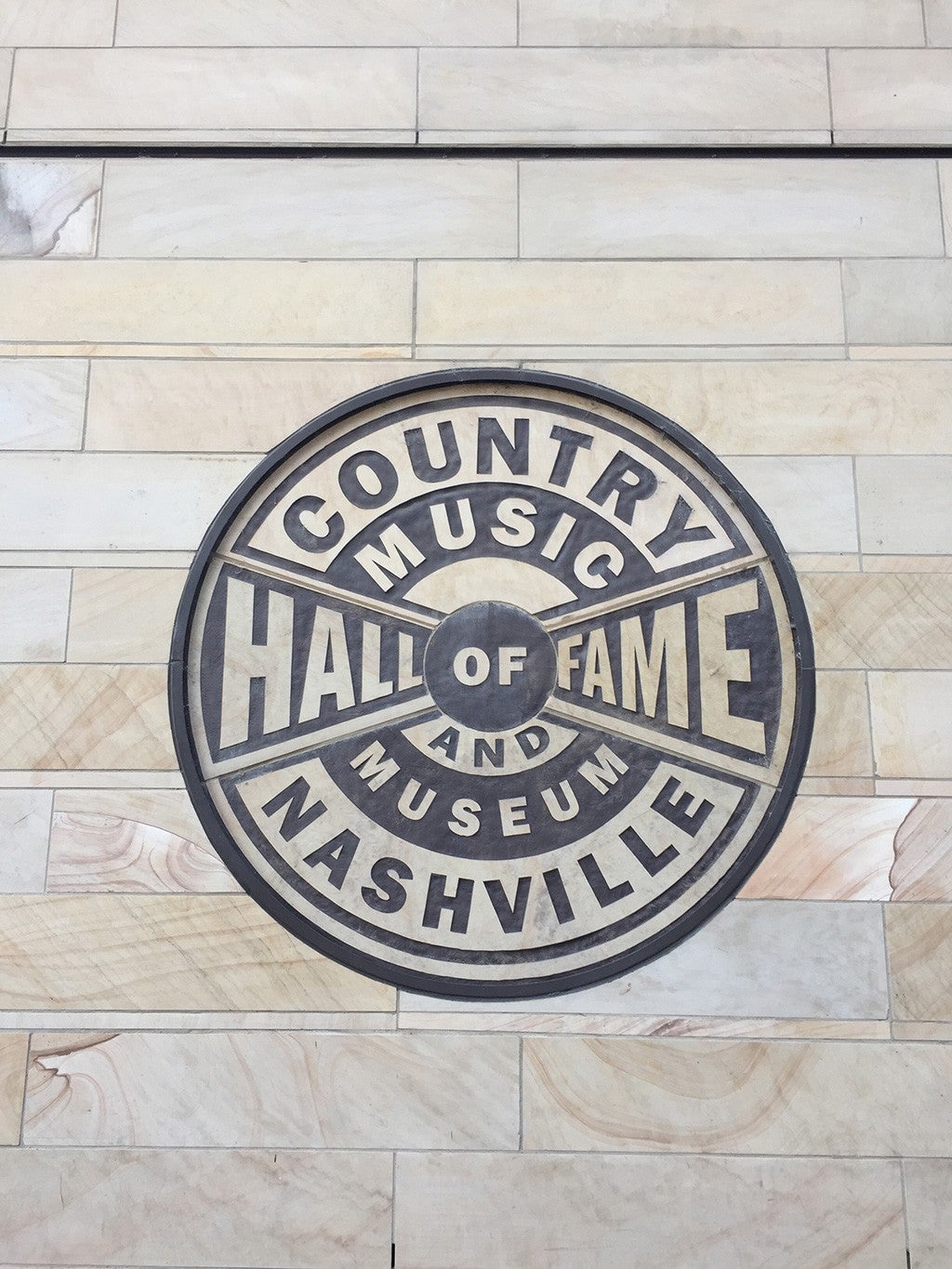 Pictured: At the entrance to the Country Music Hall of Fame in Nashville.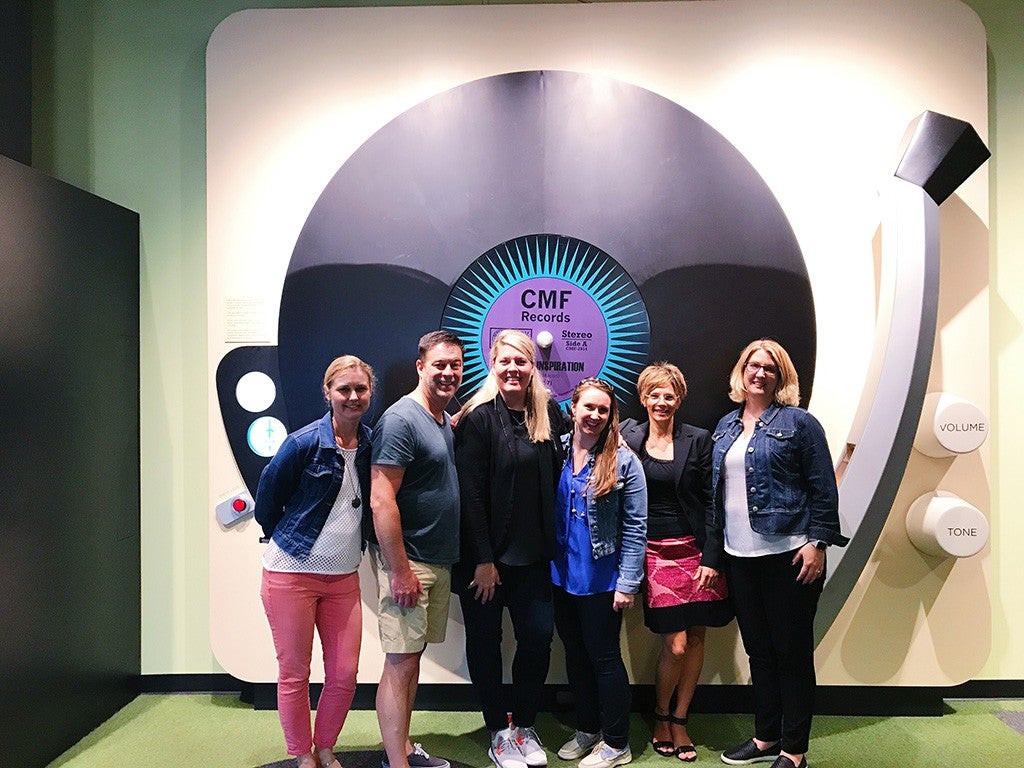 Pictured: Members of the Acumatica team at the Country Music Hall of Fame.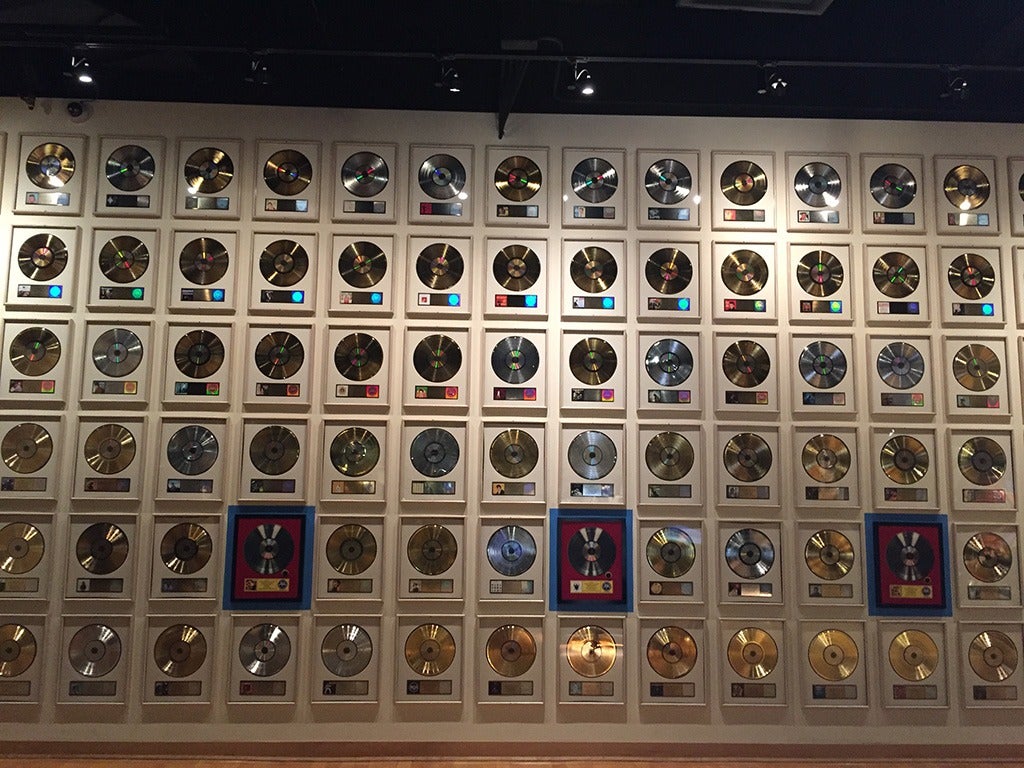 Pictured: The wall of records at the Country Music Hall of Fame.
The Music City Walk of Fame, a visit to the Bluebird Cafe, and plenty of "honky-tonks" on Lower Broadway offer free entertainment for those who just enjoy taking it all in without a lot of bother. Go here and here for some other great ideas!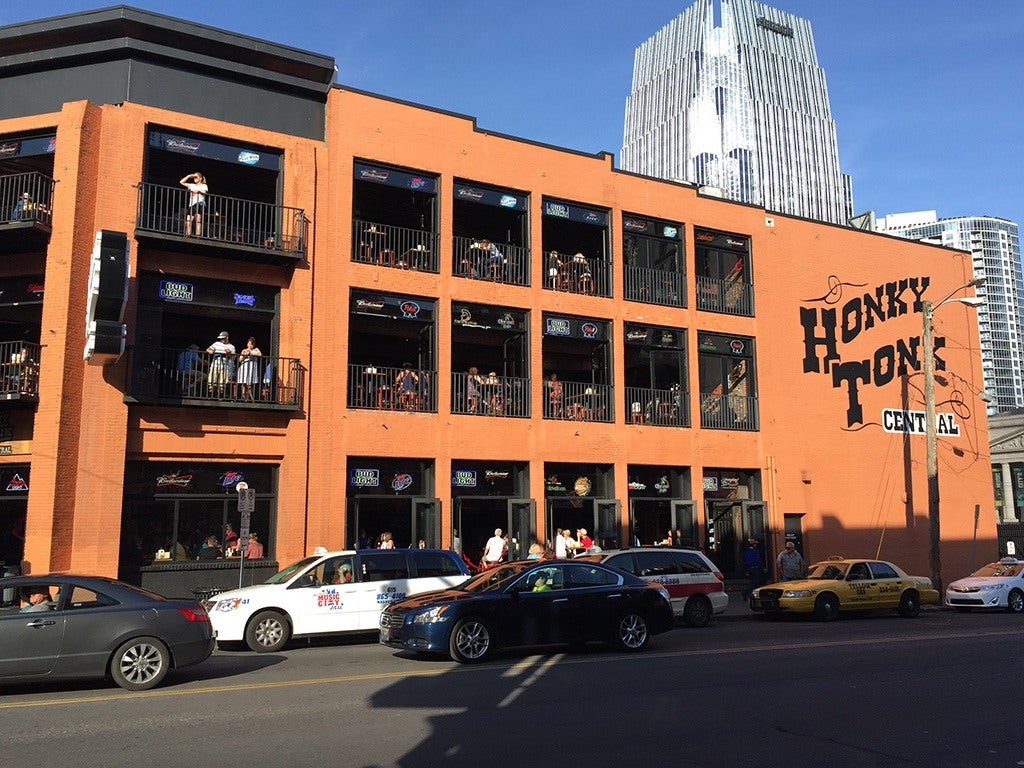 Pictured: A "honky-tonk" in Nashville. 
If you're an Elvis Presley fan, you'll be interested to know that he recorded more than 200 of his songs at RCA's Studio B on Music Row.
The Johnny Cash Museum – Are you a fan of The Man in Black? If so, you won't want to miss the museum dedicated to all things Cash. Everything you want to know about him is there and the museum is highly rated by even those who knew him best, including his daughter Cindy Cash and Duane Allen of the Oak Ridge Boys.
Grand Ole Opry – Created in 1925, the entertainment venue hosts hundreds of thousands of people every year who are eager to see and hear country music and contemporary artists perform live. This is Music City's top attraction and is considered "country's most famous stage". If you're interested in catching a performance, you'll want to check out who's playing the dates of the Summit and plan in advance – it's popular!
Cloud ERP is more than fun
Attending conferences has its benefits and visiting a city like Nashville, Tennessee is one of them. But gaining insight into how to utilize all of Acumatica's cloud software capabilities for your business through face time with our leadership, product, and engineering teams along with access to Acumatica's newest product releases – plus much more – is enough reason to attend Acumatica Summit 2018.
Cloud ERP is more than fun: it's your future. Join us!