Acumatica is entering its second decade in the cloud ERP space, and its role as a disruptor is established. Chief Product Officer Ali Jani and other members of the Acumatica team impressed the crowd with the improvements and innovations coming their way.
Day One of Acumatica Summit 2020 saw nearly 2,300 customers, partners, analysts and media members gather together for the Welcome Keynote while thousands more watched online. CEO Jon Roskill reflected on Acumatica's 2019 accomplishments and shared Acumatica's focus for 2020, and after a great first day that ended with the annual Celebration Party, Chief Product Officer Ali Jani led the cloud ERP charge on Day Two.
"This is a great day. All product, technology, demos, future technology—you name it, we have it," he said. "I am so pumped up!"

Day Two: Acumatica 2020 R1 and the future of technology
The theme for Day Two was digital transformation through innovation, how technology makes it possible—and why Acumatica believes a connected business requires more than technology alone.
"It's a lot more than technology. It's how Acumatica combines these technologies together to provide value to our customers with their processes and people," Ali said.
With 74% of employees in R&D positions, Acumatica is committed to keeping technology current and to future proof businesses.
"We can change the underlying technology without changing the front ends. We can change processes, but the technology will stay current," he said. "As a technology company and a platform company, we completely refresh our platform all the time."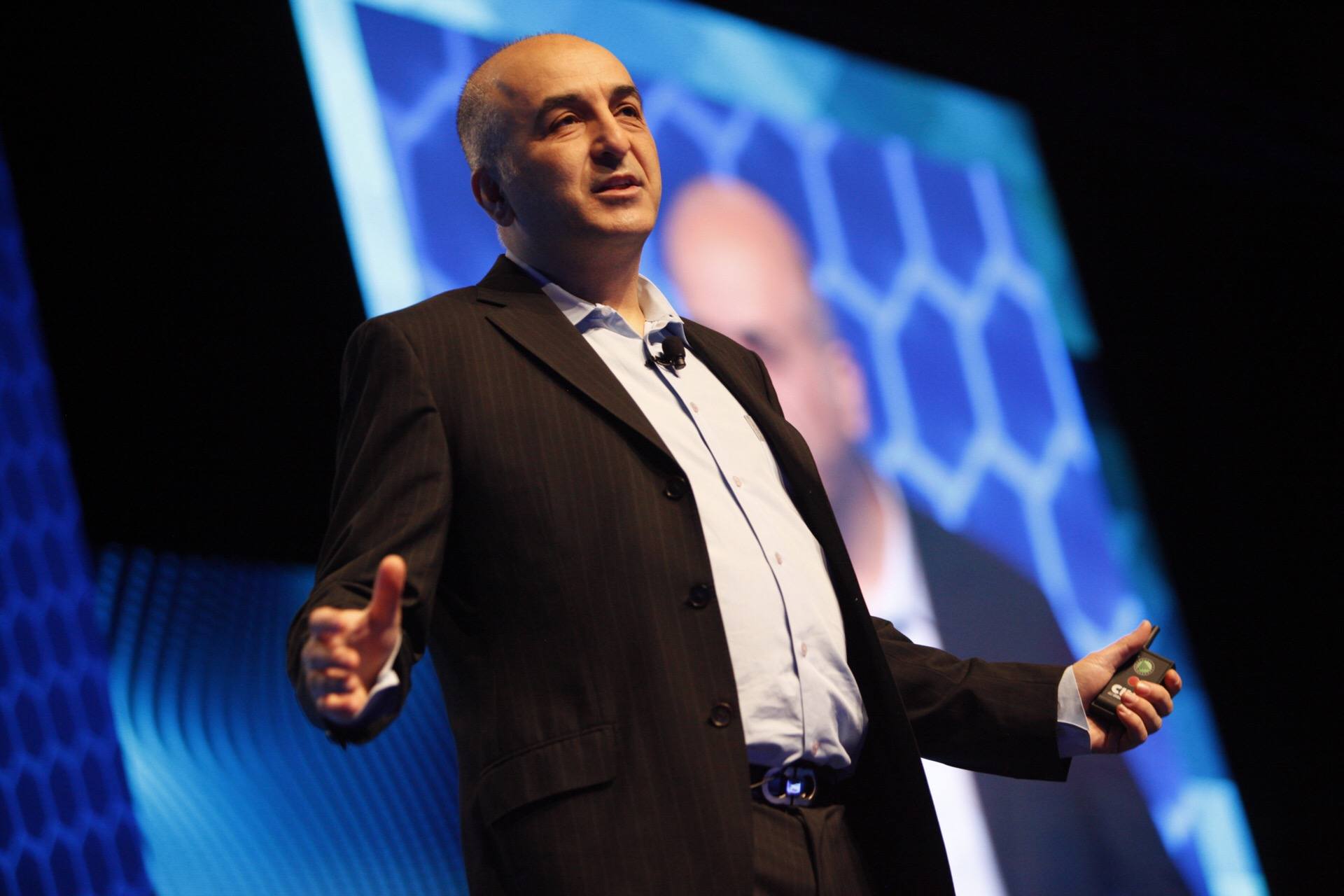 Acumatica's goal is to leverage new and existing technologies to solve daily business challenges, to be functional at every level for every user in every industry. The latest release, Acumatica 2020 R1, unleashes product advances across every edition in usability, powerful new native modules, best in class functionality, codeless personalization, and cross-connected workflows.
The Day Two keynote also included demonstrations of some of the new and enhanced features of Acumatica 2020 R1, including a look at how Acumatica is continuing to increase usability. Users will see improvements to navigation, BI, import processing, and more. More details can be found in the Day Two press release.
"Acumatica is truly delivering the promise of ERP. I think we're the only cloud ERP solution who can do that," Ali said.
Part of that promise is strategic partnerships with Acumatica ISVs, which includes the seamless integration with BigCommerce to provide omnichannel sales. Another exciting announcement during Day Two was the free, 30-day trial of the Adobe Sign Enterprise Edition for all customers, and the introduction of Adobe PDF As A Service. With the Adobe Document Cloud integration, users can view and edit PDFs within their Acumatica system—without having to navigate to a new window.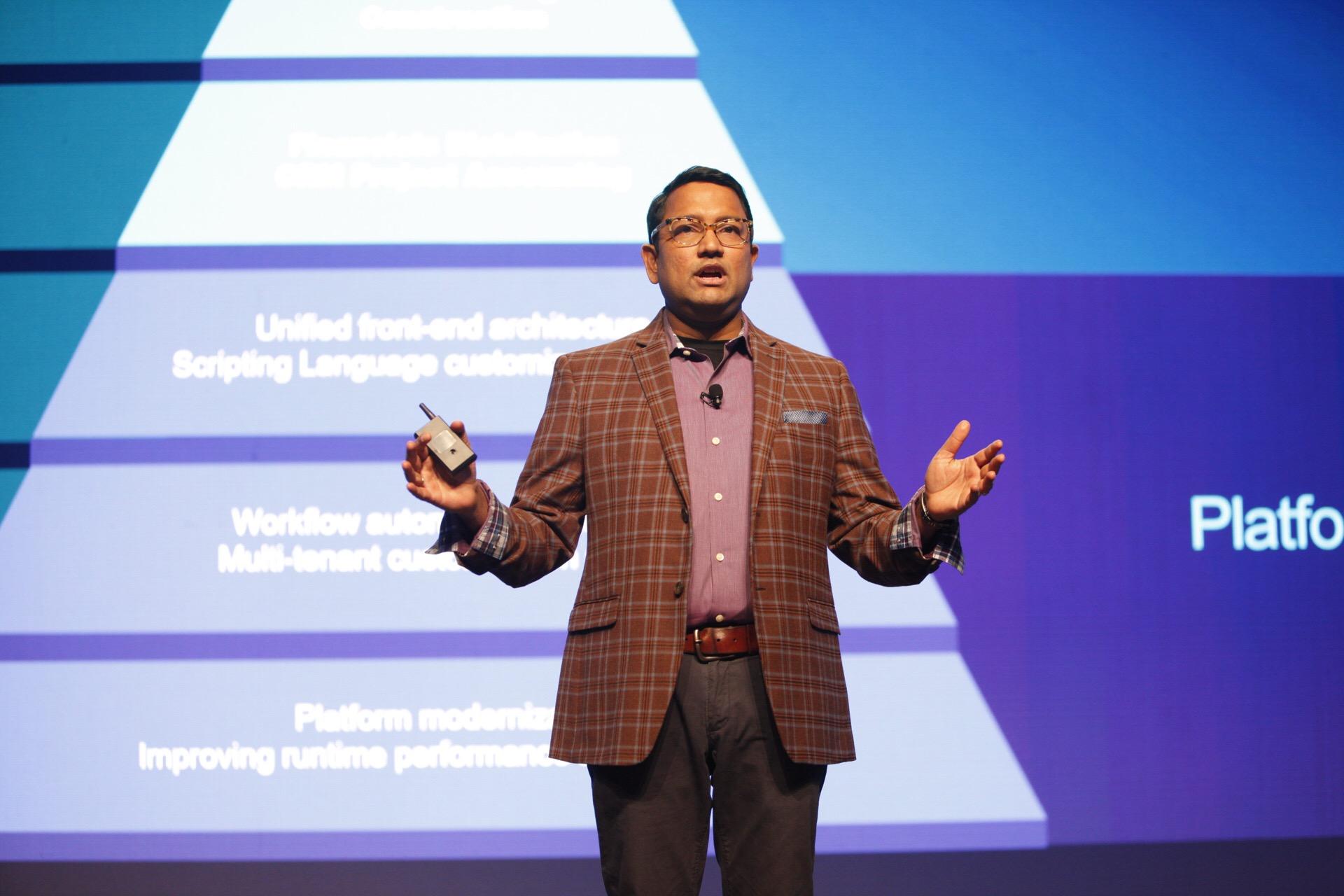 As VP of Platform Strategy, Ajoy Krishnamoorthy, indicated during the keynote, Acumatica is on the front lines in terms of zero touch automation, interactive assistance, and intelligent advisor capabilities. Acumatica is exploring and utilizing AI and ML through image recognition, weather forecasting for industries that need accurate, reliable information (through an upcoming integration with ClimaCell), language translation, and more.
"ERP is generally known as a system of record," Ajoy said. "Our emphasis is to turn it into a system of results."
Closing speaker Dr. Ballard inspires at Acumatica Summit 2020
Closing out Acumatica Summit 2020 was guest keynote speaker Dr. Robert Ballard, the deep-sea explorer who found the Titanic, the German Battleship Bismarck, the lost fleet of Guadalcanal, and more. Amid stories from his notable career, he spoke on the importance of leadership, collaboration, and innovation.
In addition to ocean explorations, one of Dr. Ballard's passions is telepresence technology, which virtually connects teams in real time, regardless of their location. Both this technology and cloud ERP software increase collaboration, efficiency, and real-life data transmission, allowing users to operate successfully in today's marketplace.
The future is here
Acumatica is not shying away from new and emerging technologies, as the community saw firsthand throughout Acumatica Summit 2020. Ultimately, Acumatica is about providing superior user experience—through flexibility, ease of use, seamless integrations, automation, personalization, and quality updates. A superior experience also involves being able to trust in the company, the product, in the partners, and in the security it can provide.
To learn more about Acumatica, contact the team today. For more details about Day Two of Acumatica Summit 2020, watch the Day Two Keynote on demand (coming soon) and check out the Day Two press release.