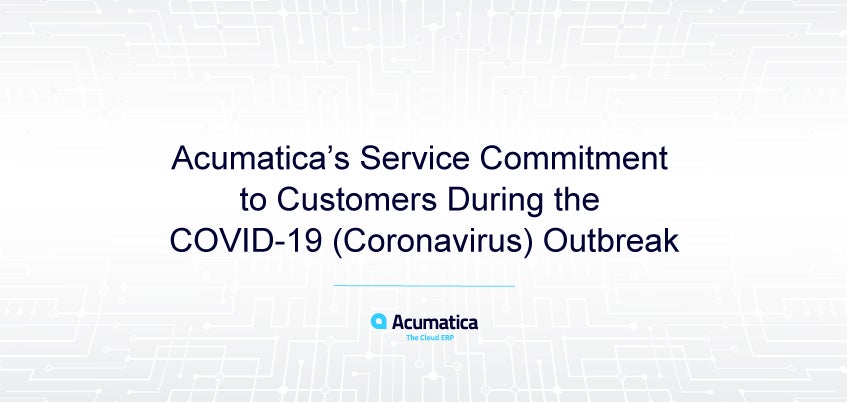 While COVID-19 continues to impact us all, we at Acumatica are committed to ensuring business continuity for our customers, partners, and employees. As a global technology company, Acumatica maintains disaster recovery and business continuity plans for a wide range of situations. During these uncertain times we want you to understand that Acumatica relies upon or has instituted the following measures to ensure sustained provision of its cloud ERP business management solutions during the COVID-19 outbreak:
Acumatica's SaaS Operations are supported with data centers in multiple domestic and international locations and are run in accordance with the Acumatica Business Continuity and Incident Response Plans included in the Company's SOC 1 and 2 audits.
Acumatica has operational capabilities across many of our offices around the world, as well as telecommuting options to ensure continuity.
Acumatica utilizes best practices in our employee technology assets such as video and online meetings to support our continuity plans.
Consistent monitoring of Centers for Disease Control and Prevention ("CDC") notifications and guidance, along with continually updated communication to Acumatica employees about Coronavirus and how to reduce its spread.
We are committed to providing system uptime and business continuity to our partners and customers, while at the same time protecting employee health and safety. Those two responsibilities drive our business practices every day, so to some degree nothing has changed, and you can rely on Acumatica Cloud ERP for the duration of any Coronavirus impact.
Thank you for your trust. We are committed to serving your business and our shared customers through this evolving situation.