In a little less than two months, Acumatica engineers have released yet another great new version of the popular Visual Studio Extension for developers building solutions on the Acumatica Platform.
Acuminator is a static code analysis and colorizer add-in tool for Visual Studio that simplifies development with the Acumatica Framework. Acuminator provides diagnostics and code fixes for common developer challenges related to Acumatica Framework. Also, Acuminator can colorize and format BQL statements, and can collapse attributes and parts of BQL queries.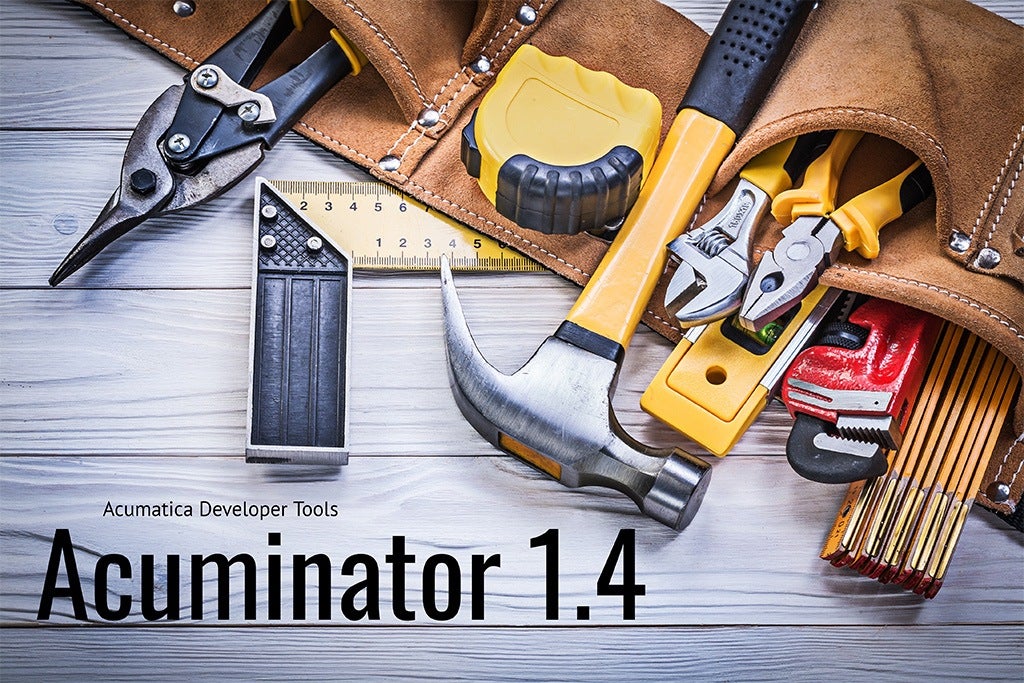 In the latest release the team has provided developers the following:
13 new static code analyzers
2 new code fixes
Code analysis enhancements. Now Acuminator can analyze the code recursively (that is, it can analyze the whole tree of method invocations in a recursive manner). For example, for the PX1042 diagnostic, the code of a RowSelecting event handler can contain no direct requests to the database but can contain a call to another method that performs a request to the database. Acuminator 1.4 can find this indirect request to the database.
Full documentation for all diagnostics. Just click "Show Error Help" on any warning / error in your solution, and you will be redirected to the corresponding help page with full diagnostic description. Or you can access it directly from here.
New Suggestions for Refactoring Code: the first Acumatica-specific refactoring is available! Read more about it here.
Bug fixes for false-positive diagnostics
Full Release Notes can be found here.
If you have installed previous releases, the new version has likely has been updated automatically.  If not you can easily install Acuminator 1.4 by opening Visual Studio and going to Tools\Extensions and Updates to install it from the Marketplace…  Search for "Acuminator" to install.
To learn more, visit our GitHub site where we have the source code available and read the release notes. Also, we had a great session in June at our Virtual Developer Conference that you have access to view both the slides and the session recording.