As the number of organizations choosing Acumatica as their ERP system continues to grow, it becomes more important to extend the core Acumatica ERP functionality with the expert depth and specific vertical features from an ISV ecosystem. In 2018, together with the fall release of Acumatica ERP, we are excited to present the improved ISV Solution Certification Program for Acumatica 2018 R2. With the new certification program, we are targeting to give the market the assurance that an ISV solution built for Acumatica ERP meets technical requirements that adhere to a high standard.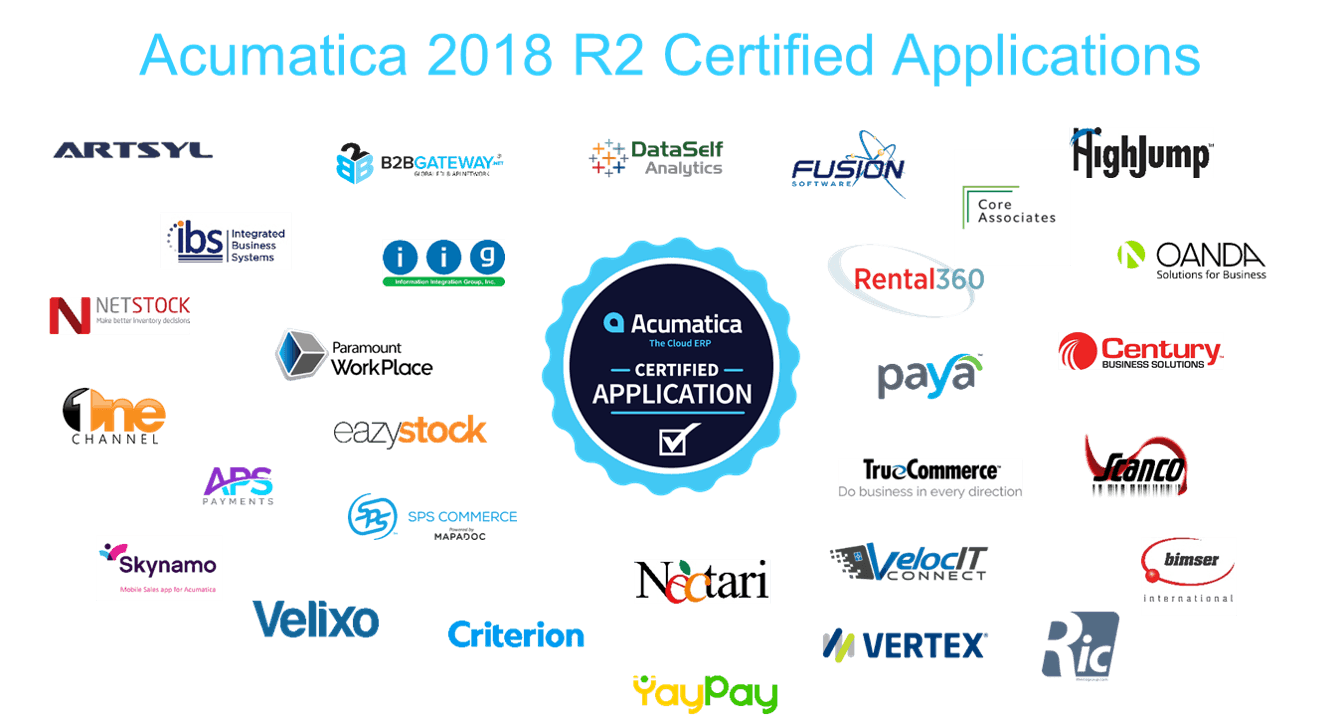 The updated and improved test guidelines for Acumatica ERP 2018 R2 are designed to increase the quality of solutions that run within the Acumatica ERP environment and address the following 5 goals:
Assure that the ISV solution meets basic security standards and is secure to use within the Acumatica ERP application
Verify that the ISV solution does not affect the overall performance of Acumatica ERP
Provide data consistency within the Acumatica ERP environment
Guarantee compatibility of the ISV solution with Acumatica ERP
Verify that the ISV solution has been developed by certified Acumatica developers and contains all necessary product documentation
Most importantly, the improvements we make in the ISV solution certification program for Acumatica ERP 2018 R2, along with an upcoming set of tools, are designed with Acumatica developers in mind. Built from the ground up to streamline the development process and make the life of an Acumatica developer easier, they will help you as a developer focus on the essentials and build high-quality solutions up to the same standards that we set for the Acumatica ERP platform.
These tools are enumerated below.
Acuminator will be enhanced with new static code analysis rules, violation of which will result in an error or a warning of one of 3 levels:
W1 – significant warnings
W2 – production quality warnings
W3 – informational warnings
Localization Validation Tool will verify that your solution can be easily localized to multiple languages or, if needed, translated to better accommodate specific terminology requirements of certain customers.
Customization Manager's toolset will be extended by the addition of newly built-in validations which will help sustain the high quality of your solution on a daily basis
New objects initials
DB schema changes and data access entities (DACs)
Analysis of the assemblies referenced by the ISV solution
To learn more about the new ISV Software Certification Program guidelines for Acumatica ERP 2018 R2, and to start preparing your solution for the next certification today, please go to Acumatica Partner Portal, open the Partner Program section, and click on the Acumatica ISV Solution Certification link in the left pane.
Also, at our last Acumatica Virtual Developer Conference, Ruslan gave an excellent 60 minute session on the soon to be released program back in June — Improvements in ISV Solution Certification Program.  You can download the slides and watch his session by going here.
We welcome your comments and suggestions. Please send an email message with your feedback or questions to Ruslan Devyatko, Technology Programs Enablement Manager at Acumatica.