Field service management software and field service apps are not something for the future. They are necessary tools for today's field service businesses if they want to succeed – and compete – in a technologically advancing industry. What if you decide to implement field service software for your business? You will experience needed mobility, improved efficiency, and increased customer loyalty.
We all try to use technology to our advantage in today's business environments. With so many options for how to access data – cloud, desktop, mobile – it's no wonder that keeping up is a challenge. Aktion Associates understands the myriad of choices facing businesses today and have spoken with many COO and Operations Managers running businesses where field service management software is the key to the success of their organizations.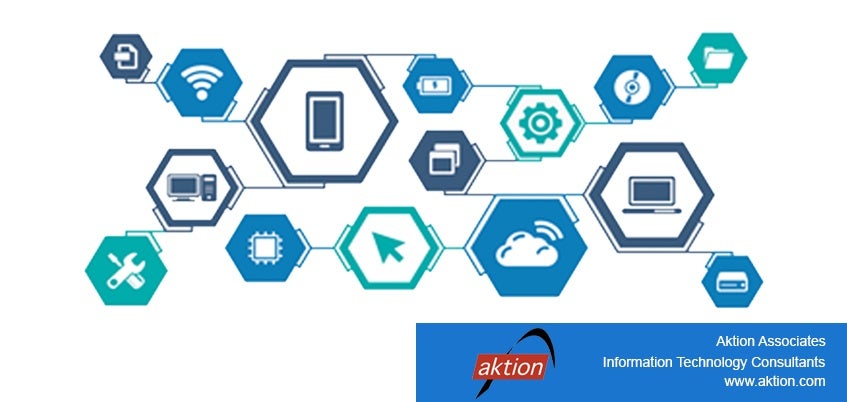 Field service management software helps businesses reach their goals
The goals for every business we spoke with were the same – they're looking for options that drive the revenue but also standardize the processes for optimal customer service. They are looking for ways to improve cost efficiencies. Many have already optimized their technician's route by eliminating unnecessary travel time and identified ways to find the technicians that are closest and most capable when it comes to last minute emergency calls.
But they all ask the question, "what if?"  What if we could just find that missing link of providing a connection to the back office system to be able to record labor time, process purchase orders, and identify inventory issues all while allowing timelier billing to customers? And the even bigger question: is that available through the cloud and on mobile through a field service app?
Acumatica answers the "what if" question
We've been talking to them about what Acumatica's Field Service module can provide in what we call "the next generation in field service management." Acumatica's all-encompassing field service management software offers the following benefits:
Technician vehicles can become mobile inventory warehouses – the field service app can track quantities on each vehicle and automatically create restocking issues from the primary warehouse.
Service Contracts through the field service software improves customer satisfaction by auto-scheduling routine and preventative maintenance tasks without the customer initiating the call and preventing unplanned equipment failures.
Technology can provide repair history with equipment allowing companies to anticipate failure and work to prevent them.
Complete warranty history and serial number tracking are typically key components, all readily available on mobile tablets through the field service app.
Live, interactive dispatch board allows dynamic work order ticket reassignment when tasks are taking longer than anticipated.
Plus, notifying the customer of any schedule change is easily taken care of.
Acumatica is fully integrated across all customer-facing processes. With remote entry for time and service management, capture all the stages in a technicians' workweek in analytics to drive insights for process improvement. While being fully integrated into the project accounting system, the field service software allows you to be proactive and to expedite problem resolution.
"What if" you chose Acumatica as your field service management software provider?
We know new technologies aren't easy to understand and even more difficult to implement. Aktion Associates has been sorting them out for over 40 years and putting solutions to life's "what ifs". To find out more about Aktion Associates and Acumatica's Field Service offerings, please visit us here. Choose the solution that answers all of the questions as to how you grow your business using the best field service software available.