This article originally appeared on BDO.com.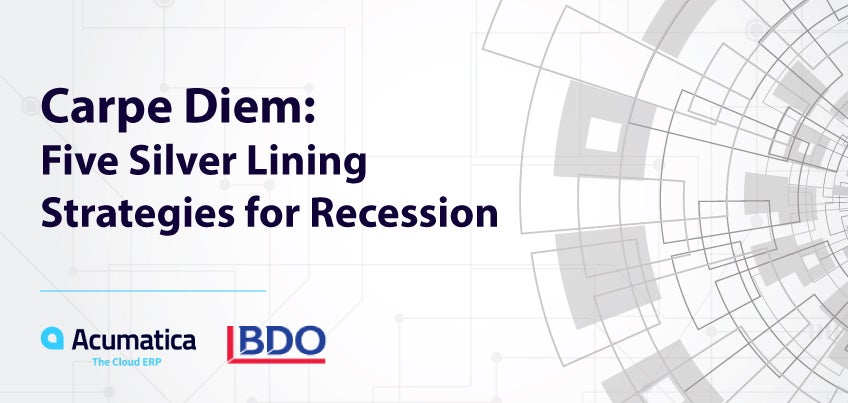 Months into the COVID-19 pandemic, the initial frenzy of crisis has faded into a kind of gray zone. The immediate liquidity crunch is over—for now, at least. Yet the future is no less clear. If the economic picture worsens, more aggressive cuts may be necessary. If, however, the economy has already bottomed out, companies should be preparing for their next big move. Where do businesses go from here?
In the gray zone between triage mode and a return to normalcy is where businesses can find their silver lining. It is a once-in-a-century moment in time for middle market organizations to topple the biggest behemoths from their thrones and solidify competitive advantage. Spotting the opportunities isn't the hard part—it's seizing them. Nimbler than their larger counterparts, middle market organizations are, theoretically, better positioned to capitalize on market shifts and catch up to—or even surpass—market leaders. But agility is only one piece of the puzzle. Capitalizing on emerging opportunities requires, well, capital.
How do you turn the gray zone into a silver lining? Here is a look at the five strategic moves to make now to strengthen your core business model and capital portfolio—so that when opportunity strikes, you have the means to take advantage.
1. Variabilize Your Cost Structure
In a recession, fixed costs are a liability. The more fixed costs you have, the more revenue you need to generate to break even, and the harder it is to rapidly scale up or scale down. By variabilizing your cost structure—reducing fixed costs and shifting to a more variable cost base—you can significantly increase your capital efficiency and financial flexibility.
There are two primary levers for cost variabilization: 1) large-scale cost reduction initiatives, where fixed costs are rationalized; 2) cost transformation, where fixed costs are converted into variable ones. The former typically involves the elimination of low-value activities and overhead—familiar territory to most businesses. The latter, on the other hand, can involve anything from outsourcing and offshoring to new contract financing agreements to operating model changes. For instance, a manufacturer may opt to sell off equipment it owns and shift to renting on a pay-per-use basis. Or a biopharmaceutical company could opt to contract out all clinical trials instead of continuing to own its own lab facilities. It is not an either/or—used in concert, these two levers can drive significant cost savings and scalability. For example, you could consolidate your IT portfolio to reduce fixed IT costs—and you could shift IT provisioning to a pay-as-you-go cloud computing model.
Variabilizing your cost base requires a clear understanding of what's important and what's not—and a willingness to challenge the status quo. No historical costs are set in stone; you need to validate the effectiveness of and return on capital deployment.
How to Variabilize Your Costs
Establish internal benchmarks, identifying what constitutes the "best of the best" and the "worst of the worst" to pinpoint the low- or no-value activities.
Optimize your staffing by reducing the layers between management and the client.
Map out costs distribution by market, product/service line and customer vertical.
Leverage the 80/20 principle to methodically reallocate resources away from lower-value activities to the business activities of highest value.
Reimagine your biggest fixed costs—negotiate variable payment terms with suppliers, outsource noncore business functions or shift from asset ownership to renting for access.
2. Pause for Profitability
Your business may be at the mercy of the pandemic-induced "great pause," but in pausing, there is opportunity for reflection and rectification. Don't squander this time: use it to tackle the inefficiencies you couldn't get to when you were going full tilt. Catalogue the projects and problems you have on the back burner and prioritize those that will reap the biggest payoffs in profitability and productivity.
Think of it as a deep clean for overlooked or hidden areas of business waste. Perhaps there are lingering integration gaps from prior acquisitions—legacy systems still in place, disconnected processes, disjointed teams or even competing solutions. Cross-functional integration over the years may have also seeded redundant activities and processes, resulting in duplication of effort, inconsistencies, and longer timeframes. Or perhaps there are more systemic cultural issues contributing to inefficiency and excess spend—for example, poor project or program management. When the "great pause" ends, meeting project timelines and goals will be key to turning opportunity into competitive advantage.
While you're waiting for the next big project to start, analyze and address the gaps in your current project management practices. Addressing "backburned" inefficiencies is just one piece of the profitability puzzle. Look for the tell-tale signs of margin erosion and address the culprits behind them.
Profitability Pitfalls
Bumps in procurement costs over the years
Bloated products and service lines
Overly aggressive discounting
Sub-optimal pricing
Scope creep
3. Segment and Simplify
Variety might be the spice of life, but now is the time for businesses to go on a slimming diet. In an interview with The Wall Street Journal, IGA Inc. Chief Executive John Ross noted, "We may not need 40 different choices of toilet paper." He's right: More variety means more complexity and more cost. If demand for any given variant in your product or service mix isn't sufficient to offset the higher costs, it needs to be shelved. Too much complexity in the business, whether the result of unwieldy product portfolios, proliferating distribution channels, convoluted processes or too much bureaucracy, torpedoes profitability. To unlock that profitability, rethink your business model to serve target customers more simply and effectively.
Simplification should start with segmentation to help you understand where you need to focus. Apply the 80/20 principle to analyze sales and profitability by segment. The analysis will uncover the "critical few" product or market segments that are generating the most revenue and profit, as well as the "insignificant many" that require significant cost and effort to support. By overlaying product and customer performance for each market in a "Quad Analysis," you can uncover what products and services your most important customers are buying, as well as where you're allocating a disproportionate amount of resources for low returns. Once you've identified the business segments driving the most value, realign your organization around those strategic focus areas, setting clear financial targets for profitability. Create a framework for rationalization and a portfolio of re-engineering projects to provide enhanced service to the most profitable customers at reduced cost.
Segmentation Schemes
Look for the intersection between markets and products.
Markets
End User Industry: Ex. Automotive, Food Processing, Hospitality
Customer Needs: Ex. Quality, Automated, Simple to Use
Customer Behaviors: Ex. Heavy User, Price Buyer
Geography: Ex, Northeast, Southeast, Central, Northwest, Southwest
Product Portfolio
Product Category (Product Family or Product Line): Ex. Phones, Tablets, Desktop Computers
Brand: Ex. Chevrolet, Buick, Cadillac, GMC
Price Tier: Ex. Basic, Plus, Pro
Technology: Ex. Combustion, Electric, Solar, Wind
Services/Features Offered: Ex. Fast Food, Fast Casual, Casual Dining, Fine Dining
4. Optimize Your Value Chain
For the first few months of the pandemic, most businesses prioritized de-risking their supply chains—even at the expense of higher costs. Some short-term cost control measures may have been instituted, but there is ample opportunity to further optimize your supply chain for permanent cost reduction, capital efficiency and profit improvement. As you evaluate de-risking strategies, make sure you don't leave cost out of the equation. Approached in the right way, supply chains can be reconfigured to reduce risk and costs. And while larger value chain transformation may be off the table for some companies until the economy improves, there are several levers to pull that can deliver significant near-term savings.
Near-Term Opportunities to Reduce Supply Chain Risk and Cost
Leverage segmentation principles to align customer service levels, costs and capital allocation for different subsets of customers and products.
Perform SKU segmentation to improve ordering and forecasting accuracy.
Consider low-cost country sourcing options, tax laws and financial incentives for relocation.
Perform spend analysis to select the most qualified supplier or service vendor for the job at the lowest price.
Reduce transportation costs by shortening routes or using more cost-effective modes of transportation.
Evaluate internal cash positions and established inter-company financing arrangements to ensure ability to efficiently use existing cash.
Revisit existing transfer pricing protocols through a COVID-19 lens.
5. Plan Proactively
Figuring out your next big move should happen before you've accumulated the capital you need to make it. After all, how can you calculate your capital requirements if you don't yet know where you want to invest? Now is the time to re-tool your strategic plan. While it may feel uncomfortable to think about new expenditures in the current economic environment, now is the time to identify potential opportunities for competitive advantage and increased operating leverage and prioritize them.  Putting together a plan to capitalize on those strategic opportunities should take place well before you are ready for execution.
Building Your Strategic Plan
Define your "North Star"—the strategic play that will drive lasting competitive advantage and business value.
Develop a portfolio of short-and medium-term actions that support your strategic vision.
Prioritize actions, focusing on those that will deliver rapid ROI and move the needle
Include the run-rate expense reductions, one-time implementation cost and estimated time frame to implement the agreed-upon priority capital projects.
Put some meat on the bones—identify the different project work streams needed to achieve the desired outcomes, assign work stream owners, and establish clear milestones.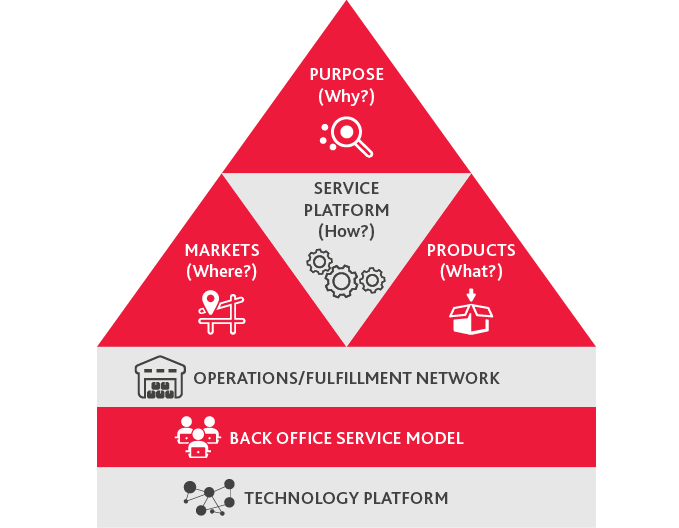 While the trajectory of the economy remains unclear, your business can still make forward momentum towards recovery. There is a silver lining in this gray zone for every middle market organization—if you know where to look.
In the words of Leonardo da Vinci, a gray day provides the best light.
Find your silver lining with BDO's free 80/20 Rapid Assessment.