If you think nonprofit organizations are simple to run, think again. Their internal accounting and reporting processes are just as complex as those of a commercial business plus have limited budgets and resources for managing them. This is why nonprofits can benefit from researching their nonprofit ERP software options.
In the minds of many people, nonprofit organizations (NPOs) are less complex than commercial enterprises and, as such, have little need for sophisticated and integrated nonprofit ERP (enterprise resource planning) software. While it is true that NPOs may not have to deal with the complexities of manufacturing and inventory management, they share many of the same internal processes as commercial entities. For example, NPOs need to purchase and pay for goods and services and process payroll.
While NPOs do not typically have customers or traditional accounts receivable, they may have large rosters of donors and outstanding "pledges" that need to be collected and managed. They also need to maintain books of account and periodically report the results of operations to stakeholders and external parties.
In fact, in respect to general accounting, and particularly project accounting, NPOs may be more complicated than their commercial counterparts. Finally, by their very "not-for-profit" nature, NPOs often do not have sufficient internal IT resources available to develop and maintain complex computer systems. Thus, the acquisition and use of function-rich, integrated nonprofit ERP software is an appropriate way for NPOs to control and report upon their operations.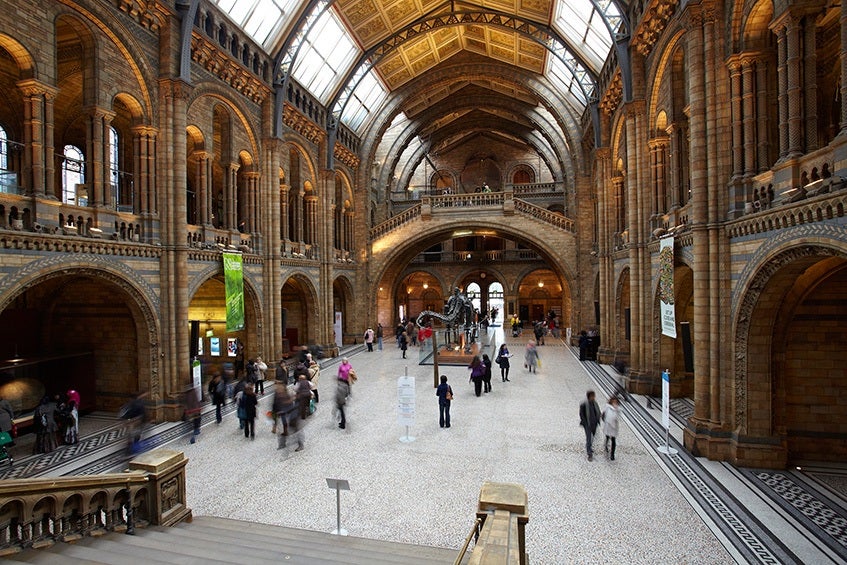 NPO needs and how a nonprofit ERP can meet them
The unique needs of NPOs may be best met be a robust ERP software suite, instead of a simple one. The needs of NPOs fall into three main areas:
1.    Accounting Integrity
The accounting for NPOs (that is, the structure of books of account, transaction recording processes, and reporting requirements) typically follows "fund accounting" rules and standards, which are very different from rules and standards that govern commercial enterprises. Accounts are grouped into various funds that capture inflow of funds from donations, government grants, etc. and outflows of funds, or expenditures related to the purpose of the organization.
The NPO's charter or the source of the fund, such as an endowment or a government program, sets up the rules governing the type of expenditure. While NPOs need general accounting software that supports fund accounting processes, they may also need the same transactional financial functionality as commercial enterprises. Many NPOs have branch offices overseas or manage projects in international locations. As a result, these organizations incur expenditures denominated in foreign currencies, meaning they need the same multi-currency transaction execution and reporting capabilities as commercial companies.
NPOs may also need to deal with different or multiple accounting periods. While most commercial enterprises follows a calendar year accounting period, NPOs may need to support calendar year reporting as well as fiscal year reporting.
Aside from the general accounting differences, NPOs typically have a need for robust project accounting capabilities. While commercial enterprises engage in projects to support their business mission, projects are the way NPOs fulfill their mission and become introduced to the general public. At any given point in time, an NPO, even a small NPO, may have dozens or even hundreds of projects, each of which is generating transactions that need to be processed, recorded, and reported.
2.    Transaction Visibility
The often stringent requirements governing NPO activities, together with a desire for transparency, creates a need for transaction visibility by source, purpose, or other attributes. This visibility translates into a systems requirement for "drill down" capabilities, so that the detailed transactions within a project or a given fund can be examined and audited.
3.    Reporting Requirements
Perhaps no other area highlights the complexity of NPOs more than that of reporting requirements. NPOs typically need to prepare a statement of results from operations and a statement of fund balance. While these are similar in concept to a commercial entity's Income statement and balance sheet, the format is very different, every bit as complex, and typically prepared with fewer professional staff resources. Both commercial entities and NPOs must report to their management and stakeholders (or donors). However, it is in the area of external reporting that NPOs have the most complexity. NPOs need to provide regular reporting to donors, regulatory agencies, and tax authorities. These reporting requirements may be on a calendar year or fiscal year basis, or both. Projects may need to be closed out in each fiscal year or carry forward to the next.
What all this means is that NPOs need robust nonprofit ERP systems that can automate their processes and meet their internal and external reporting needs, all with a minimum of staff resources and IT infrastructure.
However, NPOs need more than just ERP transaction processing systems. They need very robust project tracking and accounting systems. They need accounting systems that can support "fund accounting" standards, as well as traditional commercial accounting. They need software that is multi-lingual and supports multi-currency transactions. They need cash management, collection, and donor roster maintenance capabilities.
NPOs can benefit from nonprofit ERP software
The cloud is an ideal computing environment for NPOs. It requires little IT infrastructure investment, and consultants are available to set them up on a pay-as-you-go basis.
While there may be software vendors that serve the needs of the nonprofit market exclusively, a software vendor that offers cloud ERP solutions for the commercial markets as well as the NPO market may be a better choice. Such a vendor will need to continually update their product to keep pace with changing business conditions and accounting standards. Additionally, new software functions and features added for the commercial market may assist NPOs in streamlining their internal processes as well. A software vendor with international operations or partners is also an important consideration if an NPO has existing overseas projects.
I encourage you to check out this recent webinar highlighting our Nonprofit Accounting Suite. This is a 30-minute video where Jeremy Pokota of NonProfit+ explains how NPOs can benefit from using a platform like Acumatica integrated with a tool like NonProfit+.
Nonprofit organizations, by their very nature, may have limited resources, but that does not mean that they are not complex and don't need robust nonprofit ERP software solutions. With limited internal resources and tight budgets, NPOs shouldn't waste time looking at incomplete ERP solutions or less-than-capable ERP vendors. Look first at Acumatica's NonProfit+, which supplements its accounting and CRM strengths with encumbrance processing, fund management, and grant management.
Yes, NPOs can definitely benefit from the implementation of nonprofit ERP software—if it's the right nonprofit ERP software.
After all, doing good should be done well.
Contact our team if you have any questions about Acumatica's integration with NonProfit+ and how it can benefit your nonprofit organization.