What the 'Hawks did a couple of weekends ago at CenturyLink field set the bar pretty high. A Cloud ERP Software launch may seem slightly less spectacular, but our team was psyched to spend an evening celebrating the worldwide launch of Acumatica 5.0 at CenturyLink's West Club Lounge this past Thursday.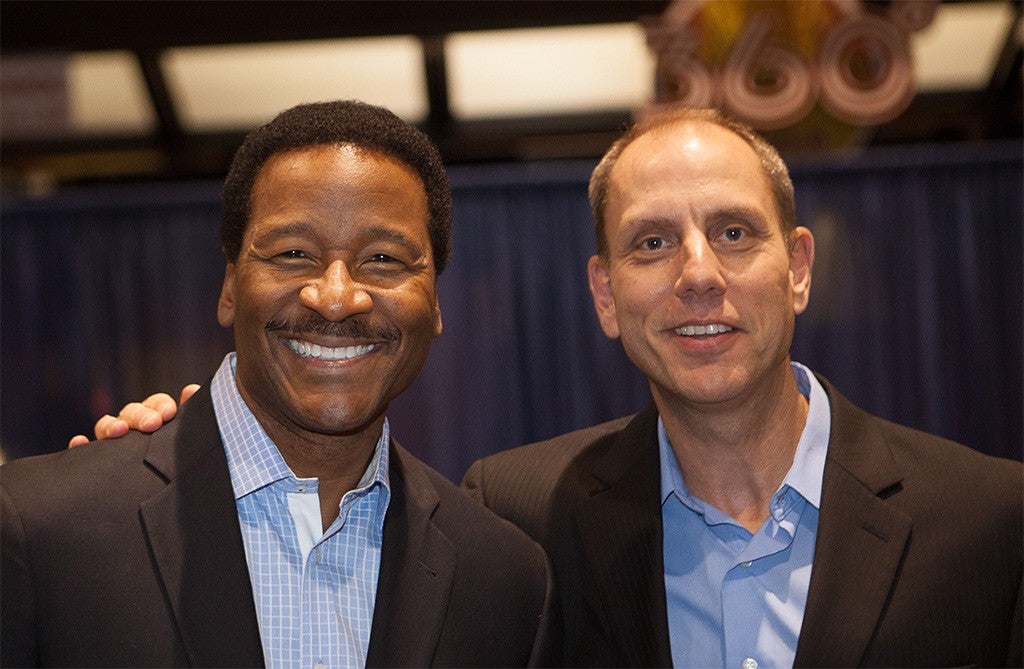 There is plenty to celebrate about the new version, and you might have heard some of the buzz about HTML5, the new Apps, and other features in the air recently.
It's no secret the team has been working hard on this new version, and it was great to have a night dedicated to celebrating with local partners and friends, my friend Steve Pool from Seattle's KOMO Weather, and the Superbowl champions who joined us for the evening. The new software is now available on CenturyLink Cloud, and the CenturyLink team joined us in presenting the evening.
We kicked off the evening with pre-event presentations with our partners at Macabe and PC Bennett. Business done (never!), we enjoyed a cocktail hour and good conversation as people arrived to snap a few photos with Blitz, the Seahawk Mascot, and Steve Pool, our emcee for the evening.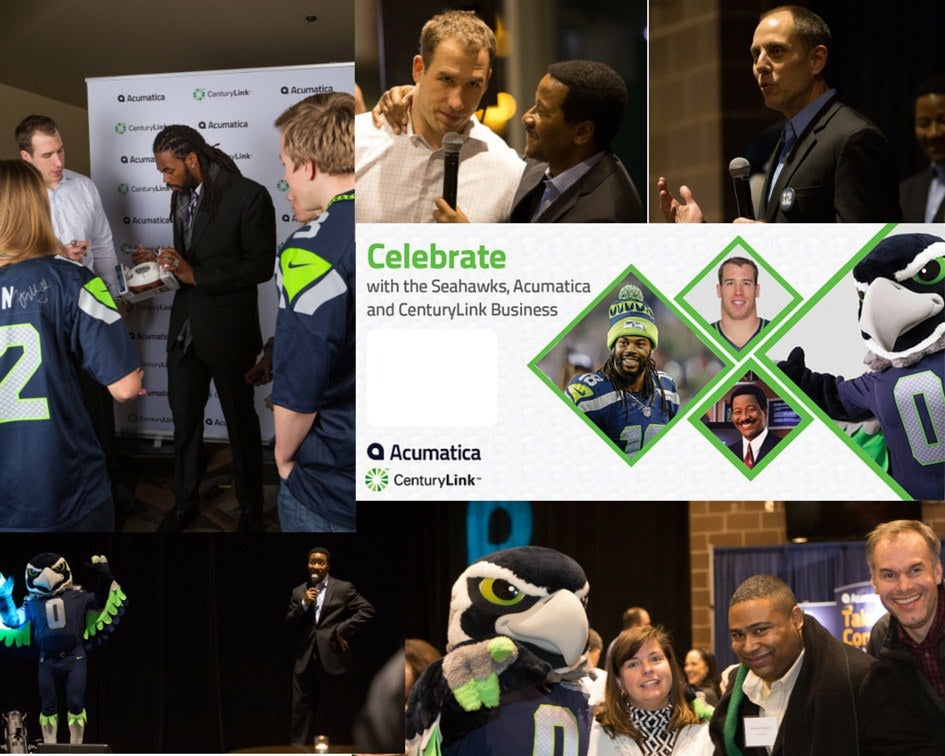 Bob Laskey and I shared about the new partnership and vision for the future, and then Steve invited our special guests up for a brief interview. Sidney Rice, Superbowl champion Wide Receiver, and Zach Miller, the injured Seahawks' Tight End, traded jokes with Steve and talked about their team and teammates with an awesome respect and enthusiasm. It was great to hear their thoughts on teamwork and the excitement they had about the upcoming Superbowl.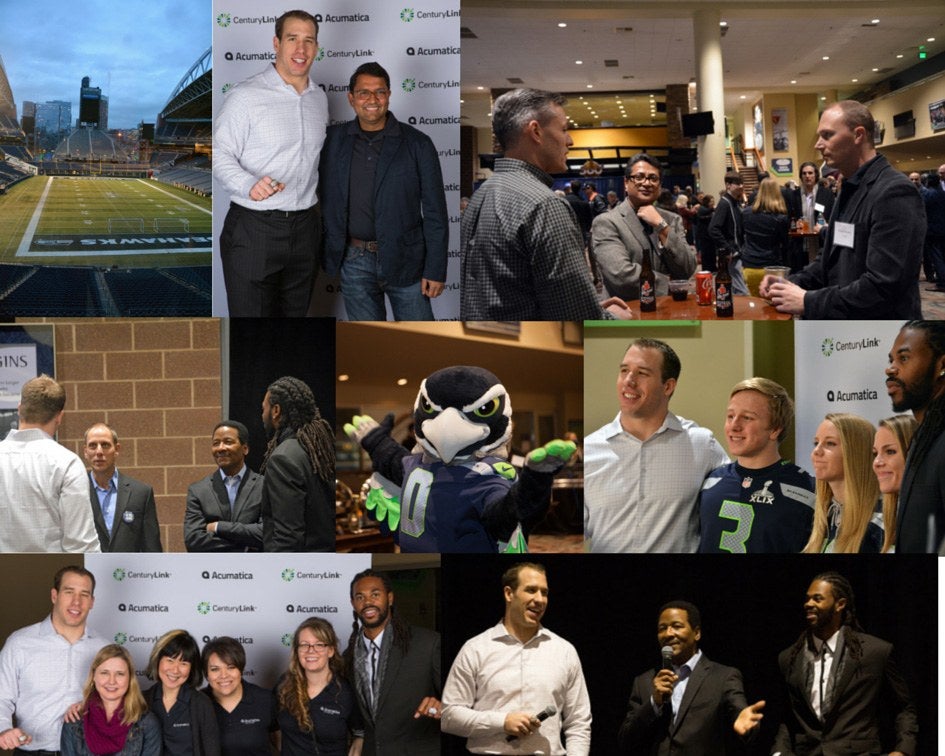 Then it was dinner, photo ops, and giveaways for a few prizes. All of our team here in Seattle worked hard to make this evening not only a great success and mile-marker for our company, but a time for our friends to really kick back and relax. This was a great start to launching Acumatica 5.0, our latest version of our Cloud ERP Software. We are looking forward to a banner year bringing this product to market with our partners. If you were there, thanks for joining us.
And in preparation for this weekend's Superbowl, GO HAWKS!