One sign that you need an Enterprise Resource Planning (ERP) system — or that it's time to update your old one — is the inability to meet customer demand. Manufacturing decision-makers are changing the way they see ERP, including Cloud ERP. Better planning, collaboration, and visibility makes them more willing to invest in these systems, especially as they attempt to compete with emerging markets. Existing competitors need to offer more services, such as improved customer experience, to win customers who demand more in terms of price, quality, and delivery. When it comes to this goal, ERP can either help or hinder the progress.
ERP can help meet customers' new demands, especially with the Cloud, which allows access anytime, anywhere. Services such as forecasting and supply chain planning are luring more businesses to the Cloud and Software as a Service (SaaS).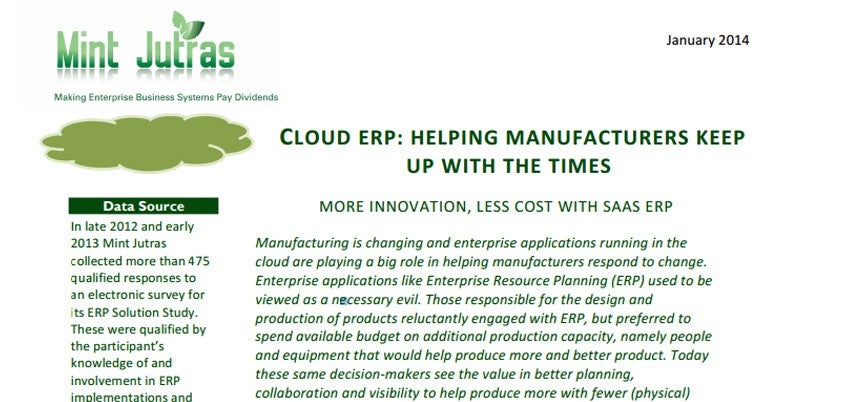 In 5 to 10 years, 45% of manufacturing/distribution's business software will be SaaS.
Only 24% of respondents would consider traditional licensed on-premises ERP software in the future.
51% of respondents would consider ERP software hosted and managed by a vendor.