The #1 Success Factor for Moving to the Cloud
If you talk to anyone for more than a few minutes these days, odds are the topic of technology will come up. We are bombarded with the "cloud" and "online" and "SaaS" message, as a way to make our lives easier. Yet, so many of us dread embarking on a migration, whether to a new product or a new environment.
As I prepared to write this series on moving to the cloud, it made sense to start with how to prepare for success: managing change.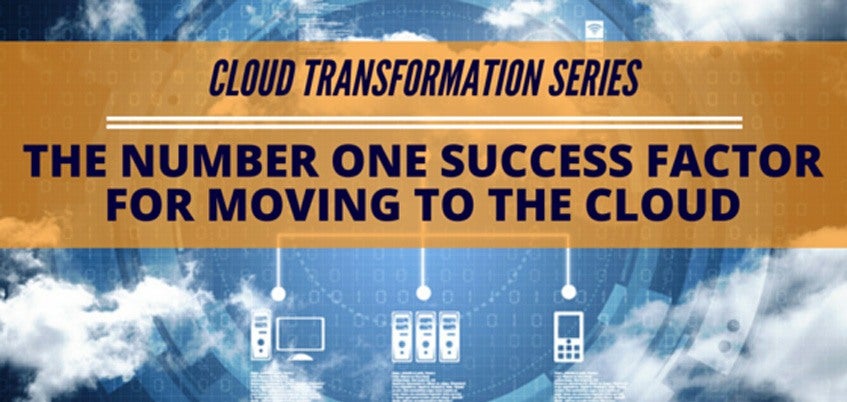 Change is Hard
Earth-shattering, right? Stay with me. Change can be difficult when it is just one person; add an entire organization to the mix, and change can seem downright impossible. The statistics on IT initiatives tell a dire story: "over 70% of technology implementations fail."  And not because the technology itself is flawed, but because the change process was not handled well, if at all.
Most tech projects start out with the best intentions. But just as you get knee-deep in the deployment, things get tough. You start to realize how different things will be, discomfort sets in, you uncover little processes you forgot about, and the delays come.  The whole project begins to rattle like a train coming off the rails.
Take a look at this project chart from Vantive Media.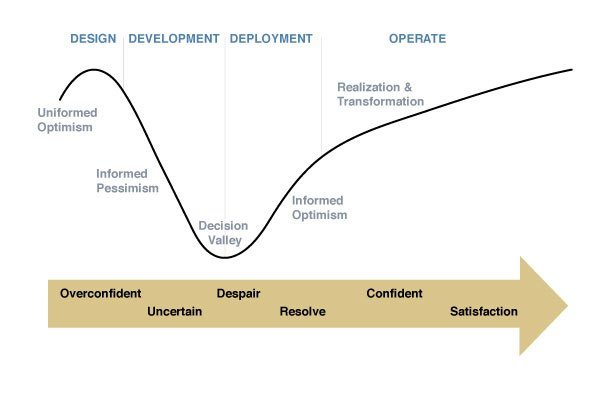 I don't often see the term "despair" in project materials, but I think preparing yourself dip in morale makes a lot of sense. It happens, and if you know it is part of the process and will pass, you're much more likely to have a successful project.
So how can you set your cloud migration up for success?
Outside of the normal project steps, be sure to include:
Establish a "change management team", even if it is only one person. This person will champion the project, outlining the ups and downs, preparing all parties for them.
Make sure the change management team gathers feedback throughout the process and communicates those to line managers and other key stakeholders.
As you transition from development to deployment, reinforce the project vision. Highlight the benefits each department and person will see upon go-live. Outline the project journey so everyone knows what to expect from this point on.
Prepare for go-live by establishing user adoption best practices. Create a user adoption dashboard if you can. Tracking who is logging in and how they are using the new system will give you valuable insight and allow you to address stragglers before they become a problem.
Don't neglect the post-go-live stage of your project. This should be your continuous improvement phase. Include checkpoints at three, six and nine months to uncover any user issues, dig for refinements and identify supplemental training needs.
Only the Beginning
Understand that even months after a new system is in place, most companies will only be using a third of the features available to them. So plan to revisit your project notes and take a hard look at the additional capabilities so you make the most of your investment.
In the next post, we will dive into how to choose between the various deployment options and the top quality of a technology partner.
Want to learn more about moving to the cloud? Discuss your project plans with one of our migration experts: