We have been encouraging partners to guest post here on our ADN blog for the past year.  As part of our effort to keep content fresh and relevant for our audience, we are happy to have one of our ISV partners, Orangekloud talk about their Rapid Mobile App Development (RMAD) platform. It has been a Gartner-recommended product for two years running in 2016 and 2017. They are an Acumatica ISV and have co-developed an Field Sales (Full Offline) App that is available for use by all Acumatica partners.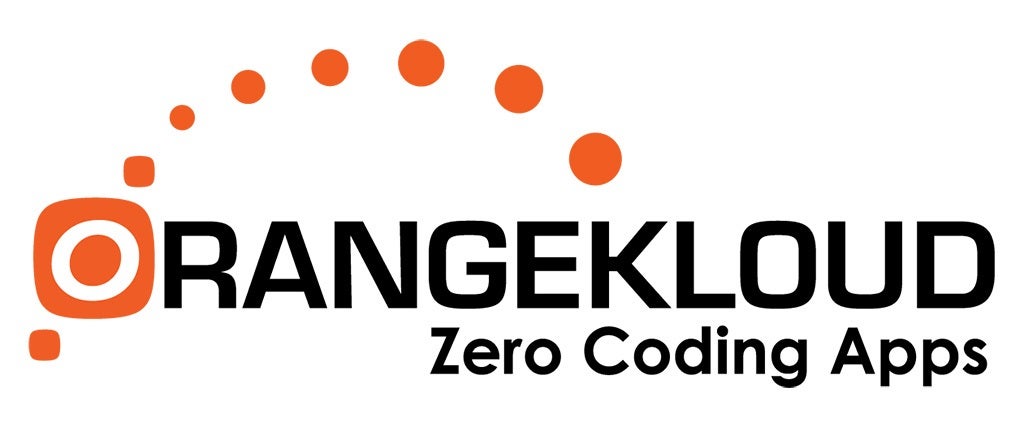 To demonstrate how easy it is to create mobile applications for Acumatica, let's create a simple Employee Listing mobile app using eMOBIQTM – Orangekloud's app development platform. You won't need any in-depth technical skills for this exercise. An understanding of Acumatica workflow and its relevant fields should suffice.
You'll need your Acumatica instance and an eMOBIQTM account to begin the exercise.
1. In eMOBIQTM, we just need to click the wizard to generate a page.

2. Select 'Data Listing' since we want the app to list employees, then click 'Next'.

3. Now we're integrating to Acumatica, so let's select 'Acumatica'.

4. It's the first time we're setting up the connection to Acumatica, so let's generate a new connector.

5. Now we'll need to fill up the web service details that are taken from Acumatica.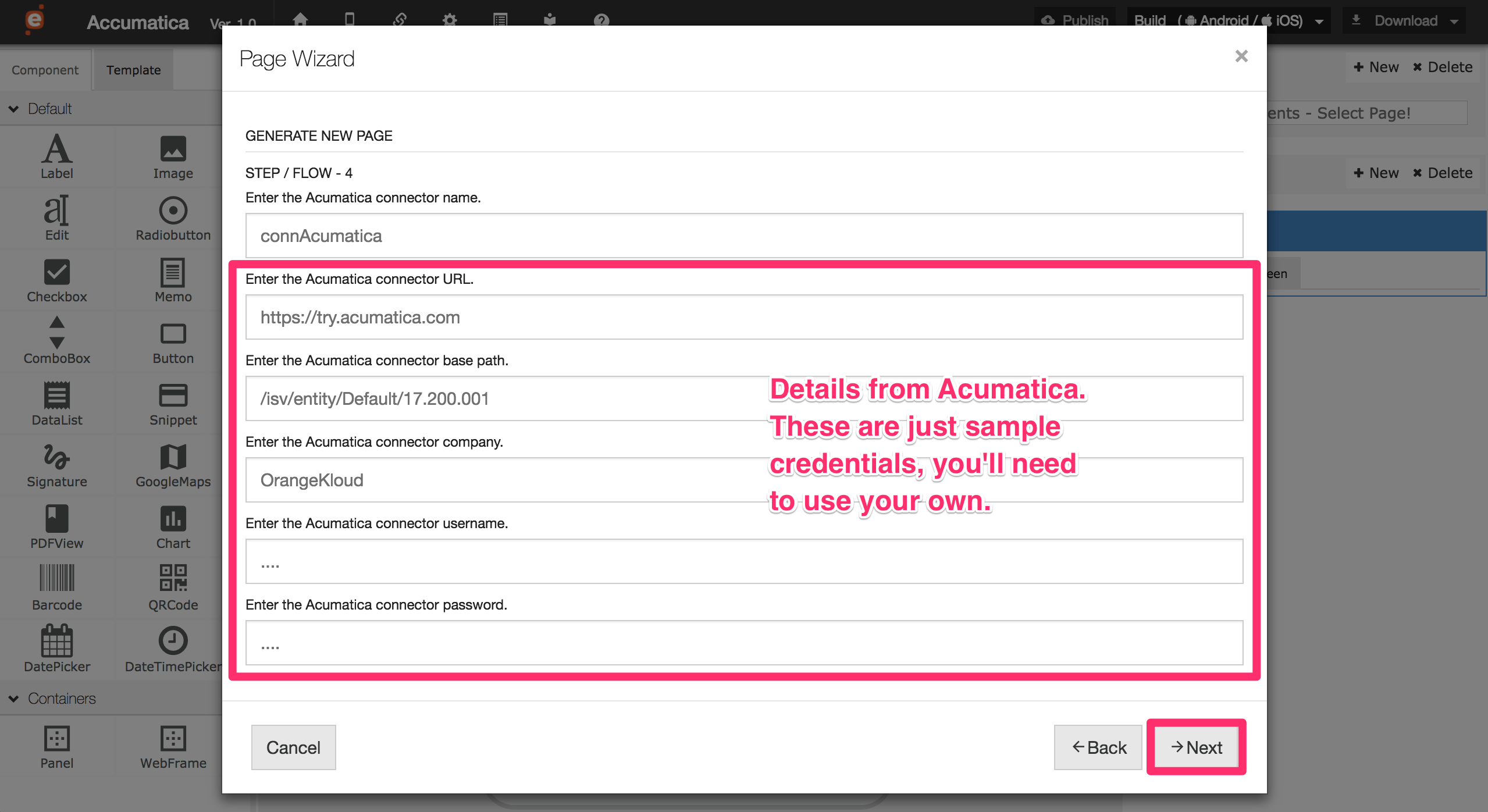 6. The screen should now display all the available entities available. The selection is retrieved from the web service setup. Look for 'Employee' and select that as the entity to be used.

7. Now that we have selected the entity to be displayed. The screen would display all the available fields based on the web services setup that is linked to the selected entity. Just add the desired fields that are to be displayed in the mobile app.

8. Let's select the page template for the page displaying the listing . Select the first one as it fits our display requirement and click 'Next'.

9. Name the page you have created and finally, click 'Finish'.

10. Now that you have finished creating the page with the page wizard, we'll need to assign the default page of the mobile app upon login. Let's make the page that we just created our default page. Click the 'Global Attributes' icon to go to the setting page. Make sure to save the changes periodically as you create the app.


11. We are done integrating the app with your Acumatica instance. For the purpose of this blogpost, let's just preview the mobile application through the eMOBIQTM mobile emulator. Go back to 'Page Design' and run the emulator.

12. You will get a preview of the app similar to what is shown in screenshot below.

You have just created an app on Orangekloud's eMOBIQTM .
You can learn more about Orangekloud by visiting their website.
Over the next several weeks, we'll be posting more technical developer-focused content from our Developer MVPs who build product for various Acumatica ISV Partners.  Please check back soon for some really interesting and useful content that you as a developer can use in your developing great applications for your customers.