Developers: if you're waffling on whether to attend Acumatica Summit 2019, which includes participating in the Acumatica Hackathon and the specialized developer training track, then Acumatica's Vice President of Platform Strategy has something to say to you.
 To go, or not to go, that is the question. I am, of course, referring to Acumatica Summit 2019 (coming January 27-February 1, 2019 in Houston, Texas at the Marriott Marquis Houston). Acumatica's annual cloud ERP event continues to evolve, and our efforts to keep improving every attendees' Summit experience has brought our developers' needs to the forefront. To meet these needs, we've designed developer-focused sessions, added new technology content, expanded our popular Acumatica Hackathon, and more.
I am hoping to convince you that it will be a richly rewarding experience and that 'to go' is the right answer.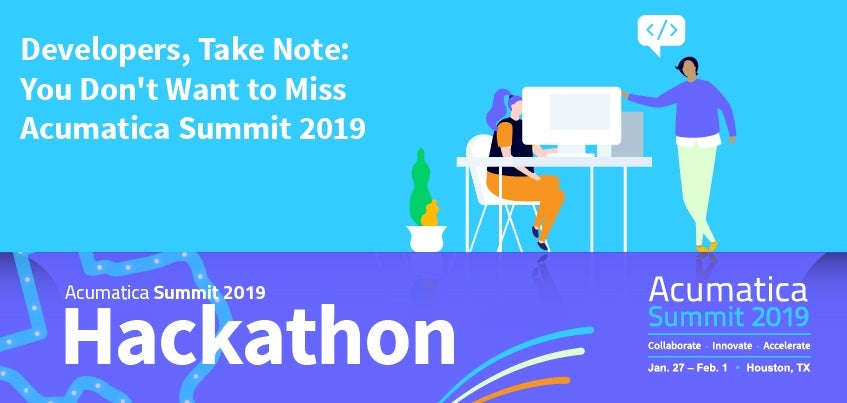 Developers unite at Acumatica Summit 2019
Acumatica is known for encouraging community involvement and the benefits that come with it, but it takes two to tango, and we want developers to take a more proactive role. The Acumatica Developer Network and ADN blog provide you with essential Acumatica and Acumatica xRP platform information, the Acumatica forum in Stackoverflow allows developers to ask questions and get answers from their peers, and the Virtual Developer Conferences in June provide unique developer content, but all of these great resources are online. We envision ongoing, in-person interaction between our developers as well as increased interaction with the rest of the community.
Acumatica Summit 2019 provides developers with this face-to-face opportunity, uniting them around the Acumatica cloud xRP platform in one time and in one place. And this unity is most apparent during our highly-anticipated and continually-improving Acumatica Hackathon. In a previous post, Developers: Make Your Mark at Acumatica Hackathon 2019, I delved into the history of our Hackathon and how it has improved over the last two years. We expect developer engagement during Acumatica Hackathon 2019 to be at an all-time high.
At the hackathon, you can anticipate teaming up with your peers, non-developers, and a subject matter expert (SME) to write the spec, code, and user doc over a 24-hour period—and have fun doing it. You'll compete against other teams, and your real-life business solutions will be judged by members of the leadership team. The winning team receives recognition by Acumatica CEO Jon Roskill and me onstage at the Tuesday Keynote, publishing of your project in GitHub for all to see and use (the non-winners project will be published, as well), and bragging rights.
We've also added one more Acumatica Hackathon incentive: The Acumatica Developer Network (ADN) Hackathon Cup. This handcrafted winners' cup—the "Stanley Cup" of Acumatica Summit 2019, if you will—will be inscribed with the names of the winning team. The cup will then travel throughout the community until the next Hackathon winners are crowned. The Acumatica Hackathon is an exhilarating and challenging experience with great rewards, and I can't stress how much you—and the Acumatica community as a whole—will get out of it.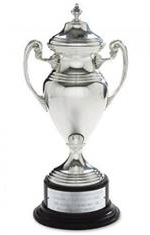 However, in addition to the Acumatica Hackathon, developers will unite during the Developer Track. It will kick off this year with a Developer General Session that I will host along with Acumatica's CTO, Mike Chtchelkonogov, who will address the future of Acumatica's cloud xRP platform and of our technology investments. This is also the time when our new "Developer of the Year" Award (stay tuned for more information on this exciting award).
Topics covered in the developer track last year ranged from tips and tricks for developers to fundamentals of the platform and included an exclusive session with Mike Chtchelkonogov, where developers were able to interact with him directly. We expect this year's content to be just as outstanding. And don't forget the lightning talk sessions where community developers presented their ideas for 15 minutes, largely on Visual Studio. They were a hit, especially because of the showing—not telling—format.
The Acumatica Summit 2019 developer track satisfies the hunger for in-depth and innovative developer content we witnessed in these standing-room-only sessions. Developers such as yourself will learn techniques from the experts and receive the tools and resources you need for developing applications or integrating existing ones. The live training format and community interaction will energize you for the year ahead and increase your Acumatica xRP platform knowledge.
"Our developers play a key role in the success of our cloud xRP platform"
Mark Franks, Acumatica's Platform Evangelist, wrote in 3 Reasons Developers Should Attend Acumatica Summit 2019, "Acumatica recognizes that without our developers and their applications, our cloud xRP platform is nothing."
This is a strong statement—and a true one. Your specific strengths regarding our platform and applications need to be recognized, and we do so through our Acumatica MVP (Most Valuable Professional) Program. The program honors those who selflessly help members in the Acumatica ecosystem to fully utilize our cloud ERP solution and Acumatica xRP platform, exhibiting a community-minded spirit; last year, we announced the addition of a badge just for our Developers within the MVP program. This, as well as the new Developer of the Year Award I mentioned earlier, is one way of saying thank you for your hard work and dedication, and the winners will be recognized during Acumatica Summit 2019.
Finally, putting on a Summit that allows you to gather with other developers, customers, partners, and the Acumatica leadership team in a concentrated cloud ERP setting is another way to show appreciation. We want you to take dedicated time away from the office to grow your Acumatica xRP platform knowledge, unite with your fellow developers and community members, and get inspired for 2019. I hope you'll register today.
For any questions or comments about what was shared today or about Acumatica cloud ERP, please feel free to contact us.