The Economic and Strategic Benefits of Cloud Computing
There's a debate in the IT world: traditional vendors argue that on-site IT systems are more cost effective in the long run, while cloud providers argue that in addition to up-front cost savings, cloud systems also provide benefits in speed, scalability, and agility. Computer Economics recently conducted a study to solve this debate. The results were quite telling.
The study ultimately found that companies that have migrated the majority of their systems to the cloud save "on average more than 20% in IT spending as a percentage of revenue". The study also found that organizations who have moved to the cloud invested their savings in innovation, and saw many strategic benefits from it.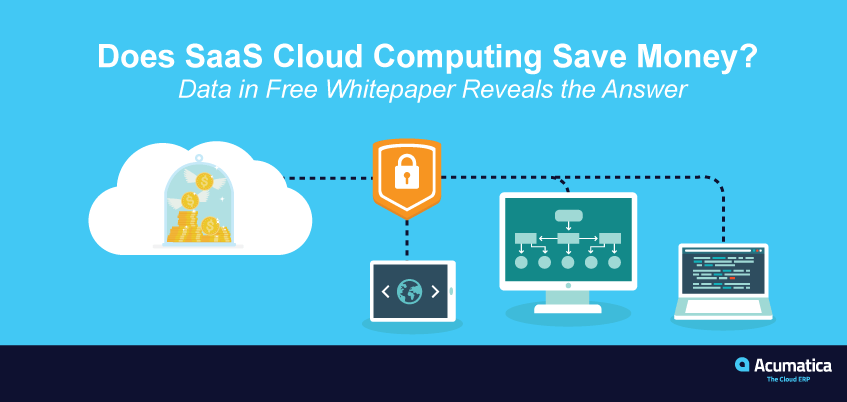 So I'm going to dig into more of the findings from the study below.
Searching for Organizations That Live in the Cloud
In this study, Computer Economics looked at 13 companies across multiple industries. The companies ranged from a construction business to a management consulting firm. The criteria for the study was to look at organizations with at least $40 million in annual revenue that had moved a large portion of their IT systems to the cloud. The largest organization in the study had $2.5 billion in annual revenue.
Cloud Users Enjoy Significant Savings
After comparing spending levels of companies who used the cloud versus on-premises IT systems (averaged across the varying industries represented in this study), Computer Economics determined that on average "cloud users spend 21% less on IT as a percentage of revenue and 16% less on IT on a per-user basis…"
Savings Go Beyond Data Center Spending
In terms of Total IT Operational Spending, cloud respondents in the study spent a lower percentage on Data Centers, but they also spent less on IT Personnel as well (from 42.3% of IT budget down to 30.9%).
To summarize the benefits of this shift, an IT executive from one of the organizations in the study said, "Better to have them closer to the customer, shifting IT personnel spending from systems and database administration to business analysts or project managers so that they can focus on delivering business value where it counts."
Cost Savings From Fewer Customizations
On-site systems require a high level of support in order to make any sort of modifications. Cloud systems, on the other hand, need much less customization because they are already incredibly flexible.
Cloud Users Spend More on Innovation
On average, the industries that were studied spent 80% of their IT budget on ongoing support, and 20% on new initiatives. By contrast, cloud respondents spent only 69% on ongoing support leaving 31% available for new initiatives. This allows for organizations' IT departments to become far more efficient, productive, and forward-thinking.
Managed Services Do Not Deliver Cloud Savings
"Managed Services" is often marketed as a way for organizations to "move to the cloud" with a relatively small step. The vendor that's employed uses cloud software, but they're still in charge of the day to day operations, along with periodic upgrades. Computer Economics' research has determined that while customers do have a better experience in service using Managed Services, but they don't necessarily save money.
Cloud Benefits Go Beyond Cost Savings
In addition to cost savings, moving to the cloud significantly helped the companies in this study in the following ways:
Speed of implementation – installing hardware and software is no longer needed, so it allows your business to move at whatever speed you need to in order to get to market.
Scalability – both short-term and long-term increases in bandwidth can be handled with ease with cloud software. IT department limitations will no longer hinder your company's potential for rapid growth.
Ease of Upgrades – virtually no action is needed on the customer side for upgrades to take place. This also means no disruptions to operations as these improved versions of software kick in.
Agility – opening new branches overseas is a whole lot easier with the cloud. Instead of having to determine if you could develop IT infrastructure in another location, you can already be well on your way to a successful new office.
Most Should Move Aggressively to the Cloud
Computer Economics' research has determined that there are both cost savings and strategic benefits to be gained from cloud systems. "The total cost of running an IT organization that is largely in the cloud is significantly less than one that relies on its own IT infrastructure."
There are several action items that IT leaders should pursue as soon as possible if their company is not currently utilizing cloud technology. This includes conducting an application portfolio health assessment, replacing problematic applications with cloud equivalents, and considering Managed Services for legacy applications.