Managing distribution software and manufacturing software is time-consuming. Aktion Associates, along with Acumatica, understand what your distribution management system and manufacturing operations management IT needs are, and meets them. With a trusted IT advisor, your time – and focus – can shift from this management necessity to the important task of growing your business.
Historically, distributors and manufacturers have invested in traditional IT business solutions such as on-premise ERP, email, CRM and the necessary on-premise infrastructure – along with employee skills – to support these solutions. The IT investment trend now is to deploy next generation distribution software, manufacturing software, and cloud solutions like Acumatica.  Business leaders recognize how complex IT has become and the ideal IT infrastructure to run their business requires significant investment. This investment can detract from what they really want to focus on which is business growth and improving profitability, customer experience, and employee productivity.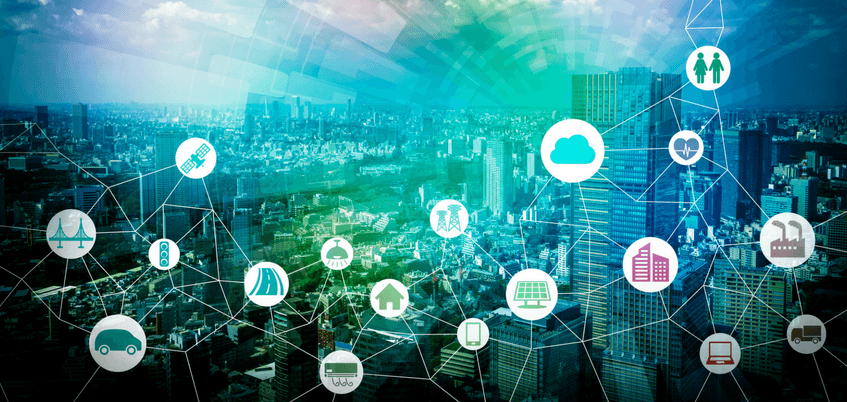 To keep the focus where it belongs, business leaders are partnering with a trusted IT advisor. He or she understands their industry and delivers/implements/supports the complete portfolio of next gen solutions including Acumatica and third party apps, all supported on a modern IT infrastructure that is secure, scalable and maintained by the IT advisor.
Traits of a trusted IT advisor for both distributors and manufacturers
There are certain characteristics you should look for in a trusted IT advisor, like Aktion Associates, who understands the complexities of a distribution management system and of manufacturing operations management.
It's imperative that a reliable advisor demonstrates Acumatica application expertise and deep industry knowledge.
For wholesale distributors, it's delivering Acumatica's single integrated distribution management system that incorporates and automates the entire quote-to-cash cycle. Modern wholesale distribution software, like Acumatica's Distribution Management system, delivers:
Financial management
Customer management
Reporting and dashboards
Inventory management
Business intelligence
Sales order management
Purchase order management
Service and support automation
Requisition management
The result is a streamlined, efficient process with all business-critical information accessible in one secure location.
Manufacturers, for their manufacturing operations management needs, require an IT advisor who delivers a complete, multi-site manufacturing control and planning system that integrates production planning and shop floor with:
Financial management
Customer management
Project accounting
Inventory management
Bill of material and routing
Business intelligence
Sales order management
Production management
Purchase order management
Material Requirements Planning (MRP)
Acumatica's embedded manufacturing solution, JAAS Advanced Manufacturing Software (JAMS), is built within the Acumatica framework. It integrates seamlessly with Acumatica's Financial Management, Distribution Management, Customer Management, and Project Accounting Suites. Acumatica with JAMS provides real-time coordination of business activities from one central location.
The IT advisor should also possess infrastructure/network expertise, understand hybrid cloud and computing workload balance, and show a portfolio of strong relationships with other innovative technology providers.
Acumatica and Aktion collaboration produces results
Aktion customers have seen the benefits of implementing a next gen solution like Acumatica and the benefits of partnering with a trusted IT advisor like Aktion Associates; it's a partnership that delivers the foundation for growth and profitability.
Please contact us if we can be of service to your distribution or manufacturing business and let our experience and expertise keep you focused on what's yet to come.