In 2006, we were just an idea between two business partners in a restaurant. Kensium Solutions wasn't even named yet. Later that year, though, the company was born, providing a range of opportunities to become a top competitor in the e-commerce industry. While we still place large amounts of focus into developing, integrating, and building e-commerce websites, we have expanded our offered products and services to include those from Kensium Legal, Kensium HR, and Doccept.
Our e-commerce services quickly garnered a reputation for being reliable and effective – whether customers or partners needed software, e-commerce help, or integration solutions. One partner who reached out to us in 2012 was Acumatica, as they looked to upgrade their e-commerce foundation.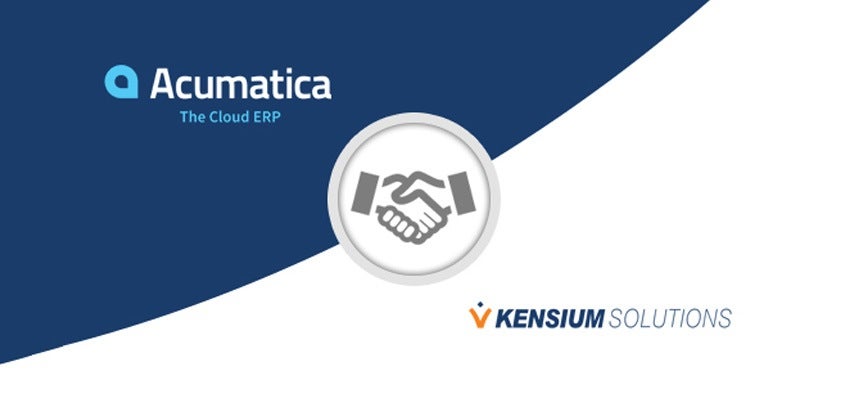 Acumatica's advanced ERP platform – paired with Kensium's expertise in the e-commerce vertical –proved to be dynamite, generating sales for customers and impressing other partners and resellers. The relationship continued to flourish, and Acumatica began to offer our Magento Connector to their customers.
"We have a great partnership with Kensium and are thrilled about the way they've built a business around Acumatica," said Christian Lindberg, Acumatica's Vice President of Partner Solutions. "Their skilled people and certified applications help customers realize even greater benefits that come with using a modern cloud ERP solution."
Kensium continues to work closely with Acumatica, expanding the capabilities of our integrator while developing other solutions that continue to supplement the Acumatica platform. A key upgrade in integration technologies, the development contract-based web services within Acumatica, allowed us to serve customers in a new way.
While working on Acumatica's e-commerce platform, Kensium saw an opportunity to help value-added-resellers get the most out of the Acumatica platform. To provide these services, we established our Acumatica Services Division, which is trained and certified by Acumatica. "We are enabling Acumatica's partners and not just resellers," Kensium CEO Rahul Gedupudi said.
Ali Jani, Acumatica's Vice President of Partner Strategy, Enablement, and Services, said there's a reason Kensium has been earning awards from Acumatica since 2014. "Partners have been asking for more resources to assist with implementation, customization, and project management, and Kensium has proven to us their ability to deliver fast, quality, cost effective solutions and services in these areas," he said.
For more information about how Kensium's suite of services can benefit Acumatica users, please get in touch with a member of our team.