If you have even the smallest idea that you might not be as in control of your business as you'd like to be, this series is for you.
This first post is really a questionnaire on general business practices. Parts two and three will narrow the scope to a couple of specific industries: service – based and product-based, respectively. While a person in the service industry likely won't need to answer questions about products manufactured or distributed, and vice versa, both should be able to answer the questions below as they address common business issues common.
General Business Control Questionnaire
Business leaders who maintain a certain level of control in life and business return a higher margin of business success and satisfaction with both employees and customers. Are you "in control" or do you "have absolutely no control" of your business? Answer the quick questionnaire below to find out.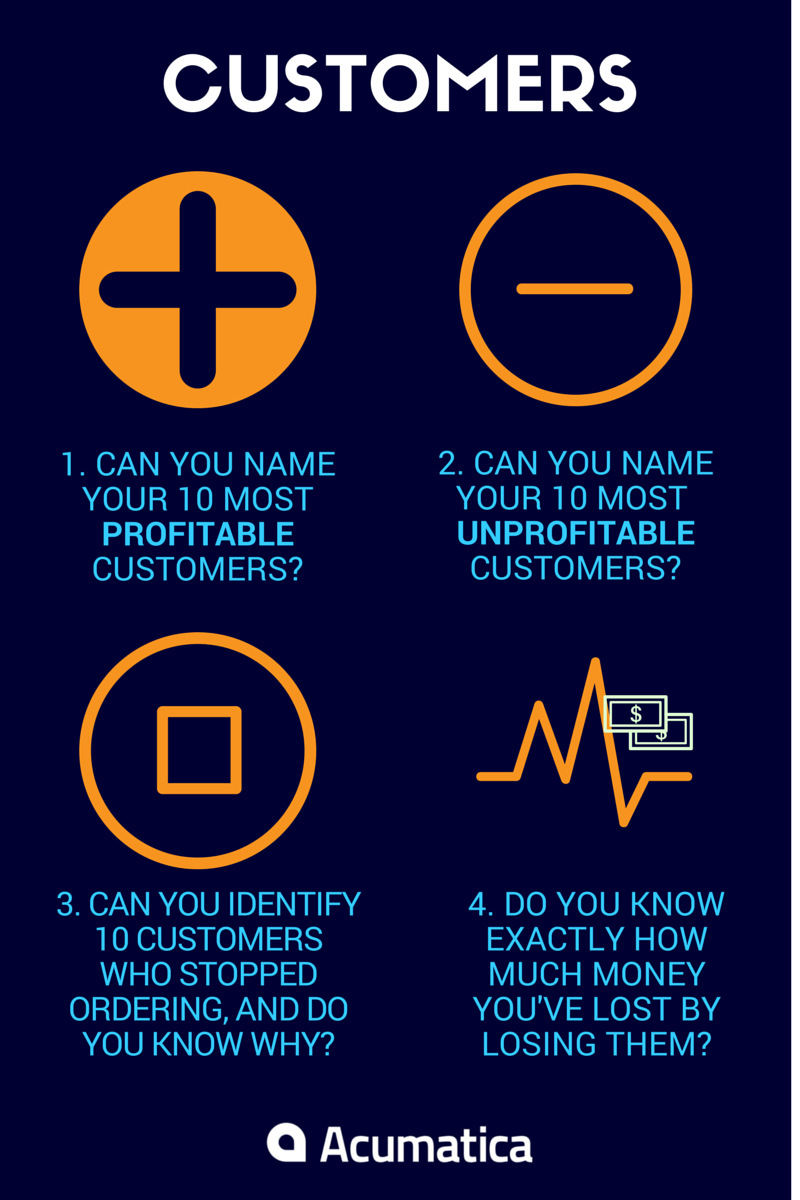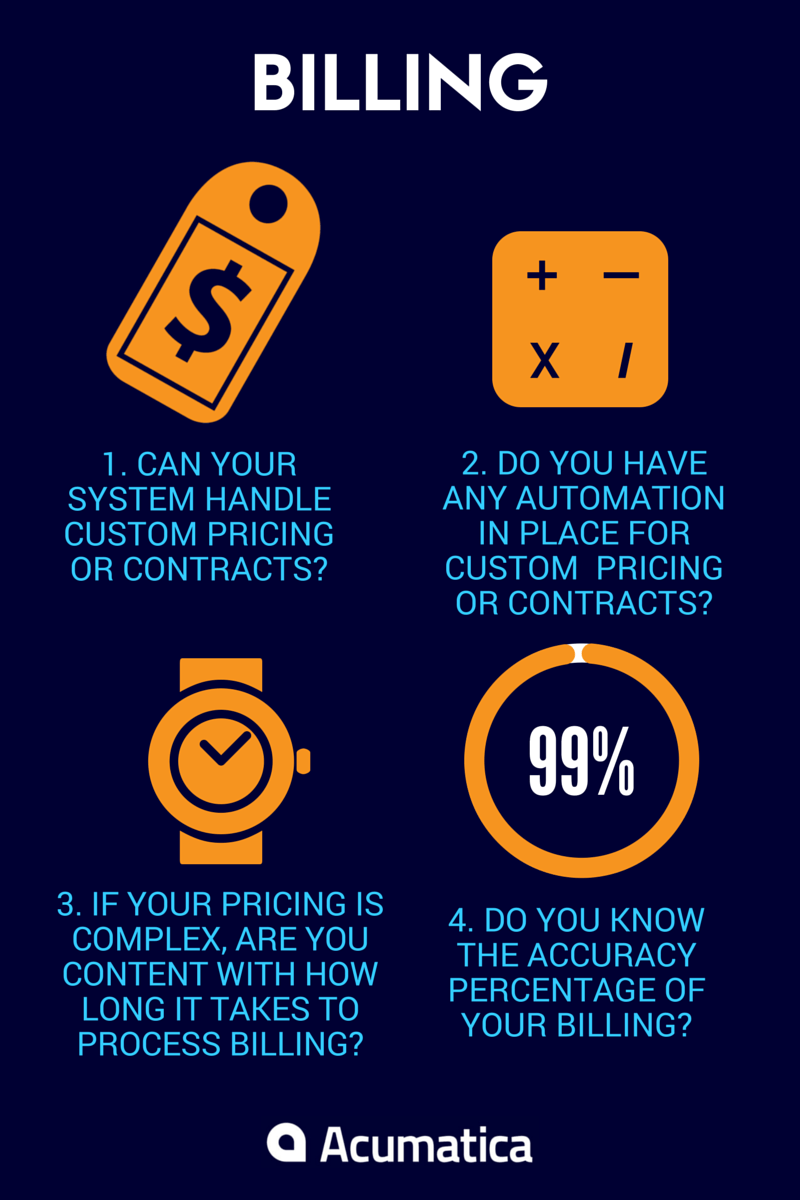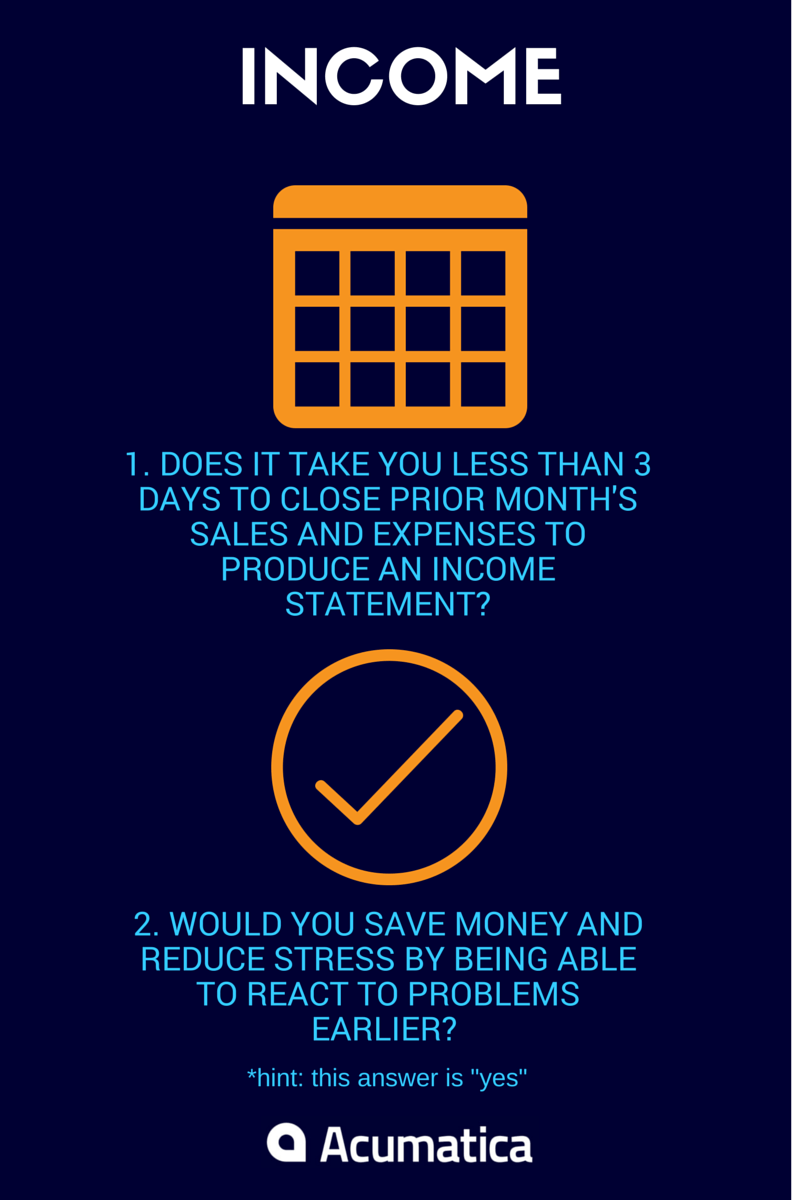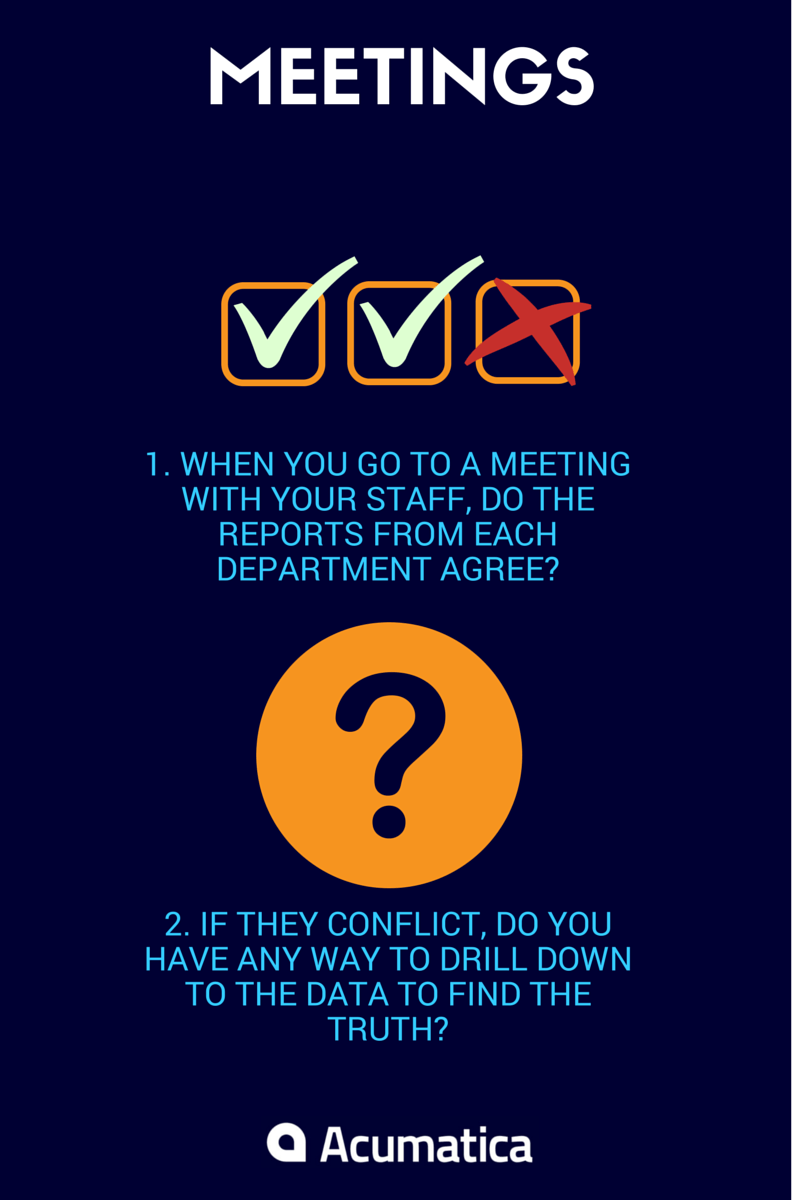 How to Handle the Results
If you can answer "yes" to nearly every question above, congratulations. Pat yourself on the back and keep doing what you're doing.
If your answer is "no" to any of these, there is at least an element of your business that you don't have control over.
If your answer is "no" to five or more, your business is assuredly not under control.
If your answer is "no" to more than half, you're either going out of business or out of business already—without knowing it.
If your results indicate that you don't have quite the level of control you thought you had, what should you do about it?
Very simply, you have two options:
Continue using the systems you're using now (and hope the ship stays afloat)
OR look for a modern system that will give you more control over your operations without a huge IT investment.
A recent article published at Diginomica stated it well:
Moving a system so central to running the business to the cloud is not something to be taken lightly, but the benefits and advantages of doing so are becoming too clear to ignore, even for the most conservative CFO and CIO. It is increasingly apparent that the "risky" path is to stay with older, legacy financial systems – not only because of their failure to provide robust security and control but also because of their inability to support flexibility and growth."
Bottom line: Staying on legacy systems is risky.
The article went on to state:
A true cloud solution for financials can better support the challenges of a modern, global business – including real-time insights based on data, a unified data model encompassing both financial and workforce information, and a system built to accommodate growth and change management, such as quickly setting up new entities. Thus the business case becomes clear."
So, my question for you: if you have any intention of looking for a new or updated solution to help you gain more control, why not go with a modern, true cloud solution?
In the end, maintaining control comes down to efficiency and manageability. When you work "in the cloud" you have both of these elements. With widespread accessibility to your whole team, there are fewer moving parts to synchronize.