If you have even the smallest idea that you might not be as in control of your business as you'd like to be, this series is for you.
It's easy to lose control of your business; all you have to do is stop paying attention. (Click to Tweet)
In our last post, we began a series of questionnaires to help you learn which side of the fence you fall on regarding business control: "in control" or "losing control" of your business.
The first post was a general questionnaire meant for any trade. In this post, we'll be talking specifically about companies that provide services – professional, business, support or repair services.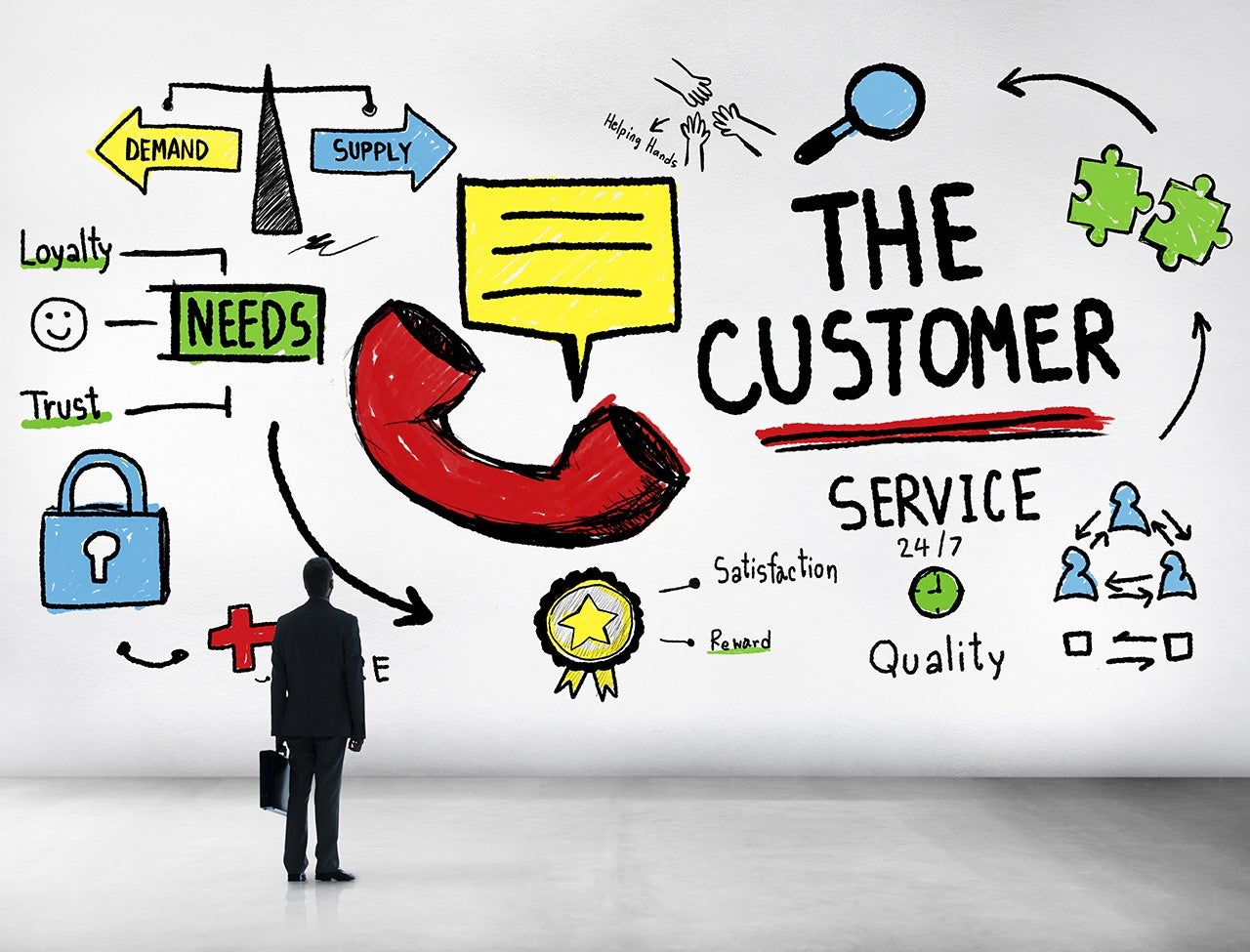 Services industries, and field services in particular, have a few unique challenges to maintaining control:
Optimizing Staff Time. If an employee of the company is not billing time, the company is not getting revenue. Unlike in manufacturing industries where you can build to stock, untracked or inefficiently-managed time directly results in lost income. Planning, tracking, and controlling a staff utilization strategy is vital to a services company.
Embracing the Mobile Office. Because many services professionals work just as much from the field as the office, it's important to provide the right tools for productivity and anytime-anywhere access to critical systems and data.
Optimizing Field Time. Not all, but many services industries involve some field personnel. Travel routes must be mapped out and there should be a way to track the time staff spend in the field. Scheduling and controlling travel impacts the bottom line—it's important to eliminate wasted time and unnecessary field visits, and carefully optimize field locations to maximize the time and decrease the bottom line
Services Industry Questionnaire
You may notice that a common theme in the questions below is accuracy. Maybe you can project the length of your service appointments, or subjectively determine whether an employee has improved his or her performance. But if those assessments are not truly accurate, they don't actually help you evaluate and control your business.
Before you worry too much, answer the yes or no questions below to get an idea of the level of control you maintain in as a Service industry provider: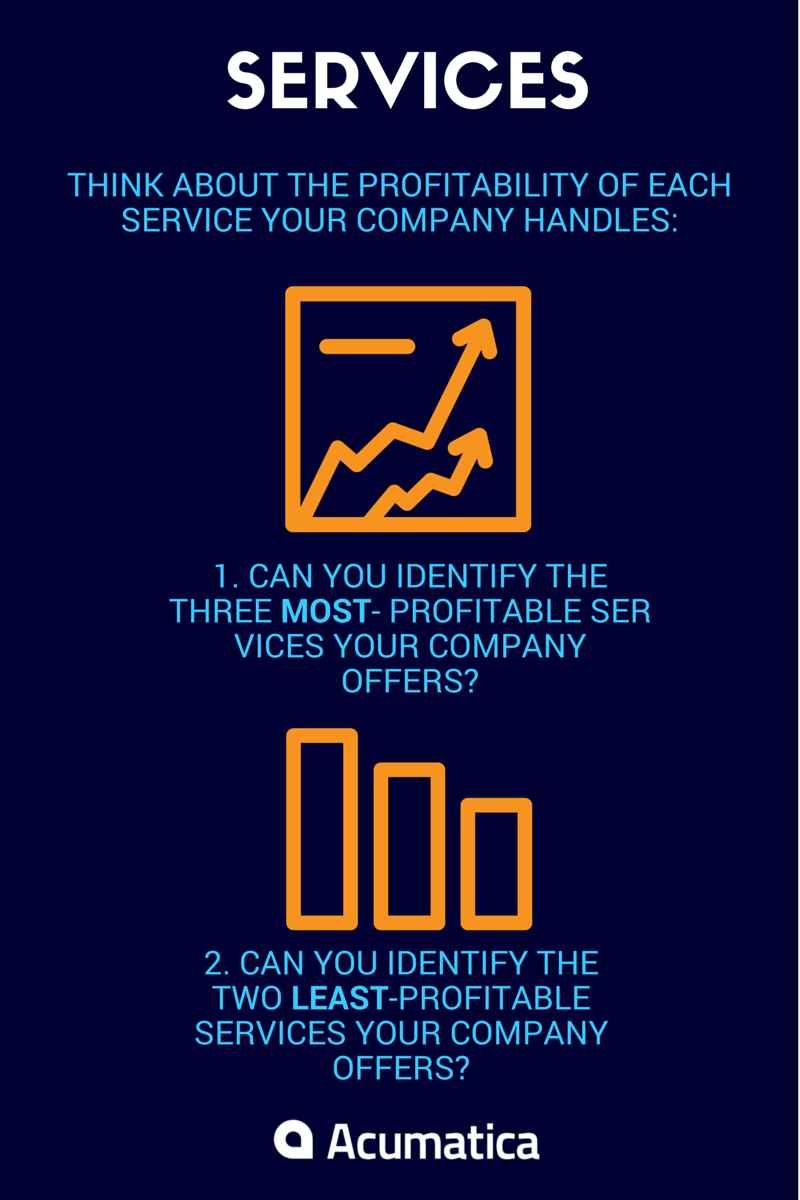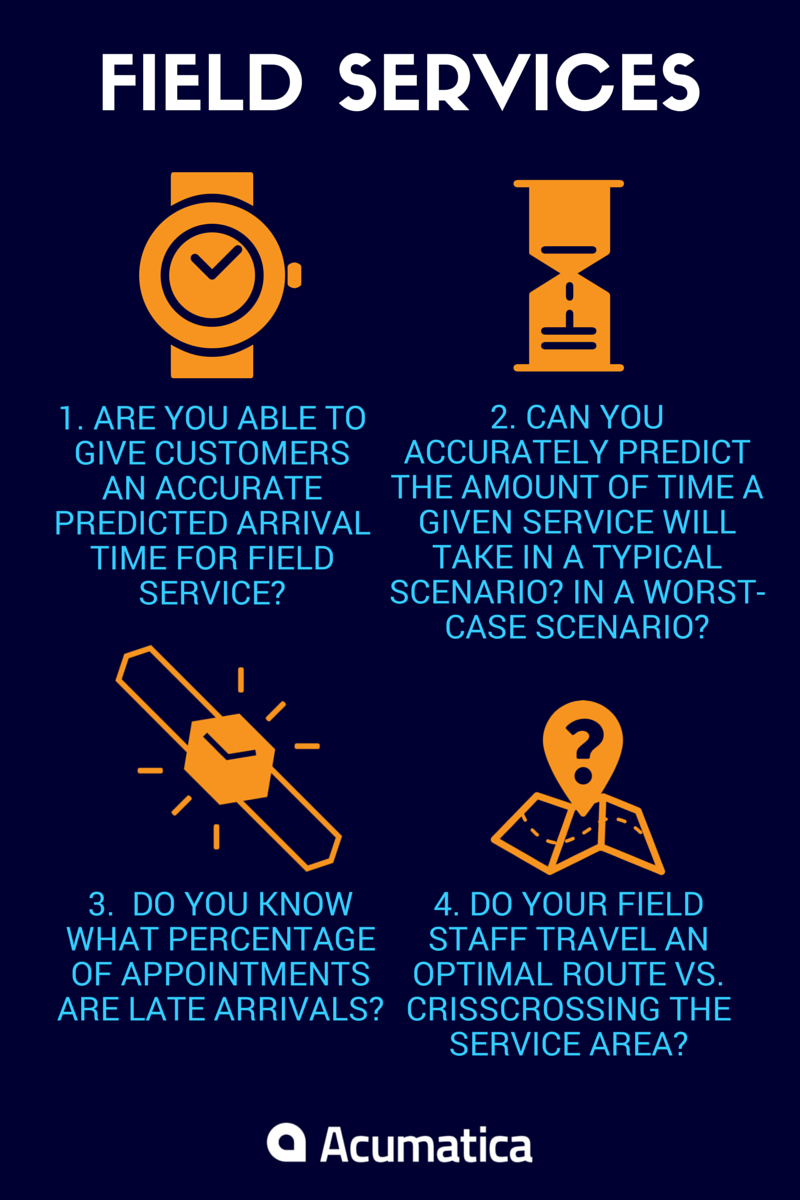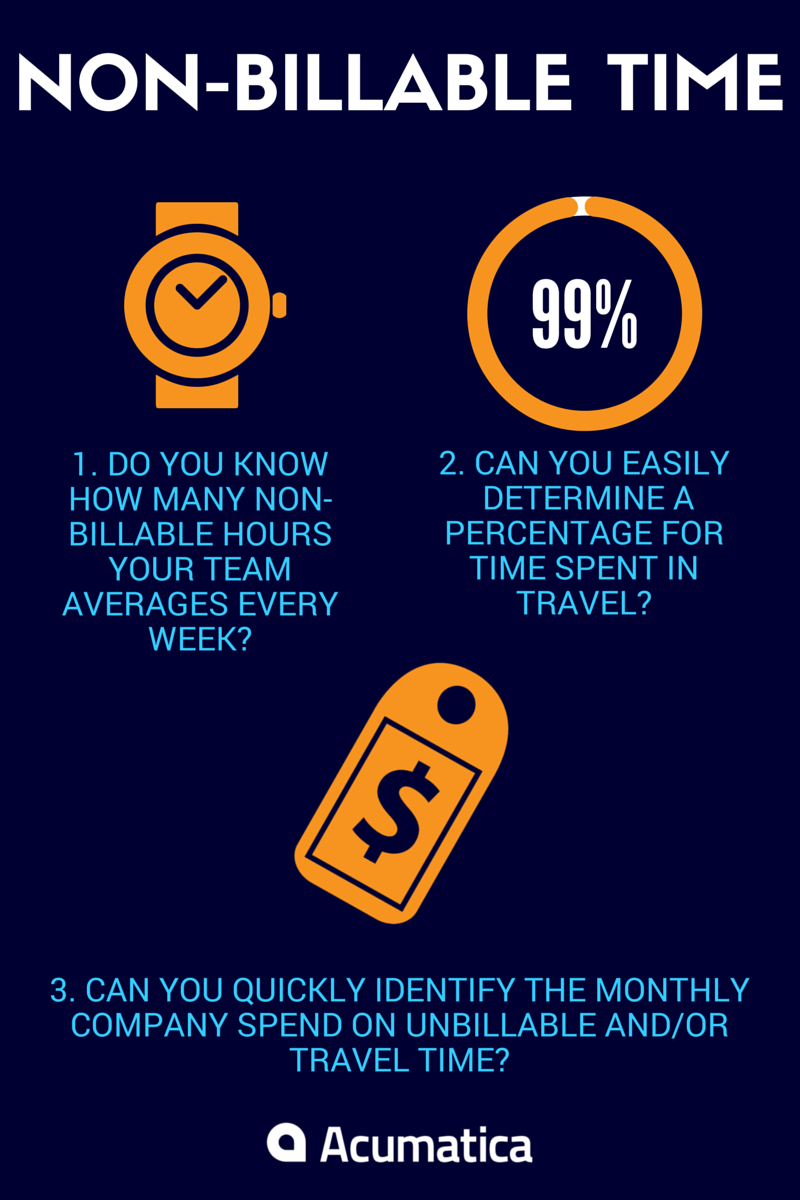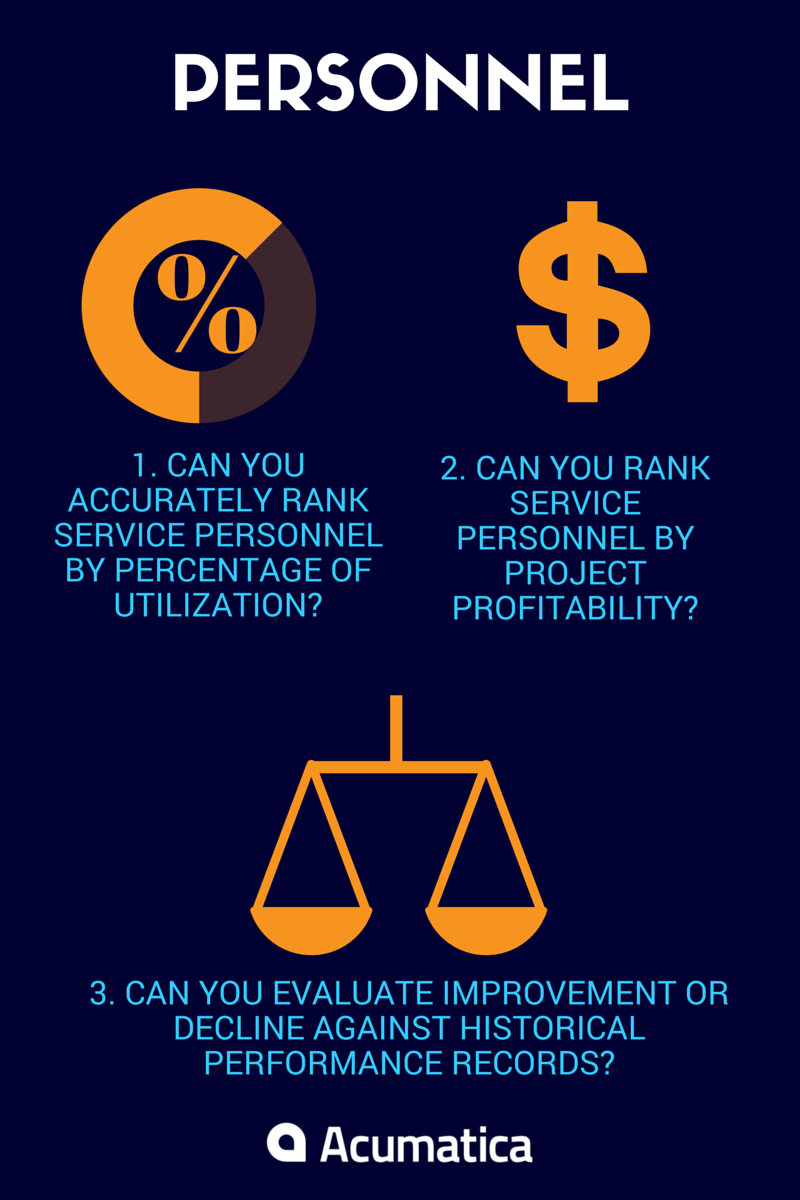 How to Handle the Results
A full round of "yes" answers is what you're looking for here, although not every services industry includes field services. In any case, if you had more "yes" and "Not applicable" answers than "no" answers, then you probably have a fair grasp on your services business. If you answered "no" once or more:
If your answer is "no" to any of these, there is at least an element of your business that you could control more effectively.
If your answer is "no" to three or more, your business is assuredly not under control.
If your answer is "no" to more than half, you're either going out of business or out of business already—without knowing it.
If your responses were peppered with "no" answers, don't give up yet! It's not too late to make changes today and take back control of your business.
As for how to reclaim that control, the best change you can make is to put a modern, comprehensive system in place, one that can keep track of all the elements a services industry needs to function powerfully and efficiently.
A cloud-based solution can help you to improve staff utilization, provide mobile tools for the virtual office, as well as offering tools to help with supporting project management, accounting, analyzing, and reporting on time-tracking, and an integrated CRM for efficient customer support and field services operations
Line-of-business solutions set up on a cloud platform are especially beneficial for the services industries, lending a degree of precision to accounting, appointment scheduling, and time optimization projections. With the cloud, there is no lag time between a service call and reporting entries, so it's more possible to see exactly when a service project, route, or call begins, is in progress, or is completed.
Optimizing staff time, getting clear, timely insight into and from the "black box" of field services, and making the mobile office into a business asset instead are all important ways to leverage greater freedom and control for services companies.
Acumatica is the fastest-growing Cloud ERP software company. Our software solutions facilitate more accurate tracking of service appointments, personnel and customer management, and project accounting. If you're in the services industries we can help you take back control.