Before you give the green light to a project that will touch almost every part of your business, you need to be sure how much it will cost and what your business will gain. For a lot of implementations, ERP can have unexpected hidden costs that you need to factor before you can calculate the return on investment (ROI) for a new solution. With a financial decision this huge, you need to know whether it's really worth it. The financial justification of an involved ERP project will eliminate any mystery about the actual costs and reveal the benefits of cloud solutions.
Not sure where to start on your ROI investigation? Good news—these two resource guides will help you get a picture of what's really involved with ERP implementation.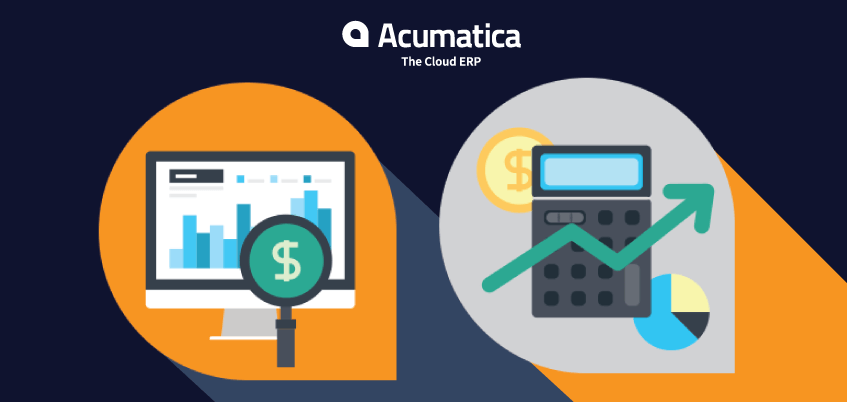 First check out things to consider as you prepare your ERP Project Justification: Return on Investment (ROI) . Find out the two areas of direct benefit, plus others.
Then take a look at the surprising 7 Hidden Costs of ERP by downloading this guide . These might surprise you!
ERP Project Justification (ROI)
When it comes to unlocking your business potential, ROI analysis is a key component. But knowing what direct and indirect costs of the project and being able to anticipate all the benefits can be a challenge. Of course, every company is unique and will have different costs and benefits—but having a handle on both initial purchase and implementation costs, as well as ongoing costs, will help you come out in the black after everything is balanced.
It's important to keep in mind that ERP implementation isn't just about expenses. The two general categories of direct benefits are 1) cost savings and cost avoidance and 2) increased revenue and profit.
As the ROI guide describes, all benefits from ERP flow from these improvements:
Greater coordination of resources to deliver the right products in the right quantities at the right time
Greater visibility to demand and schedules
Better management of workflow and production schedules
Closer management of materials, equipment, and personnel
There are indirect benefits, too, which might prove unexpectedly valuable to your business:
Increased productivity from employee job satisfaction
Reliable processing and fewer surprises due to stable scheduling
Improved marketing and product deployment because of market analysis and information
A realistic projection of ROI can also help you better understand the benefits your company can look forward to by investing in your business technology. The ROI guide will ensure you don't overlook an essential component in understanding how ERP can help you excel.
7 Hidden Costs of ERP
The last thing you want is for the quote in your hand to be a much lower number than you actually end up spending. Some expenses can be obvious, like hardware, software license fees, maintenance,—while others you didn't even see coming. Be on your guard against seven hidden costs by reading the Costs guide before you finalize your ROI.
Realistically, you need to remember to plan and budget for unforeseen costs that come from these three broad categories.
Time: It takes time to plan, implement, understand, and use new solutions. (Time is money, or so it's said.)
Training: Existing employees will need to be trained or retrained in system use, development, and documentation.
Tailoring: As your business changes, so will the way ERP can help streamline your business processes, and customization can require additional time and retraining.
Though the Costs guide can't cover every single additional cost, it does detail less obvious costs to make your ROI analysis more representative and prepare you for situations that might have gone unforeseen.
Are you as convinced as we are that knowing what to expect will alleviate pressure and smooth out any bumps in the road for implementation and financial concerns?
To learn more, download these resource guides now.
Have questions? Contact us for information about how companies similar to yours were able to reap the benefits of the Acumatica ERP solution. We'll even give you a free product tour so you can take an in-depth look at our platform. Get in touch with us today!