Last year we announced a brand-new program – our Most Valuable Professional Program.  Well, it's that time again – time for our community to recognize all the great work that individuals have done to help Acumatica get where we are today.  Our mutual success is dependent on individuals who exibit passion and dedication to our platform and have shared their knowledge selflessly with the Acumatica community.  We wish to reward and recognize those efforts and highlight their leadership and expertise.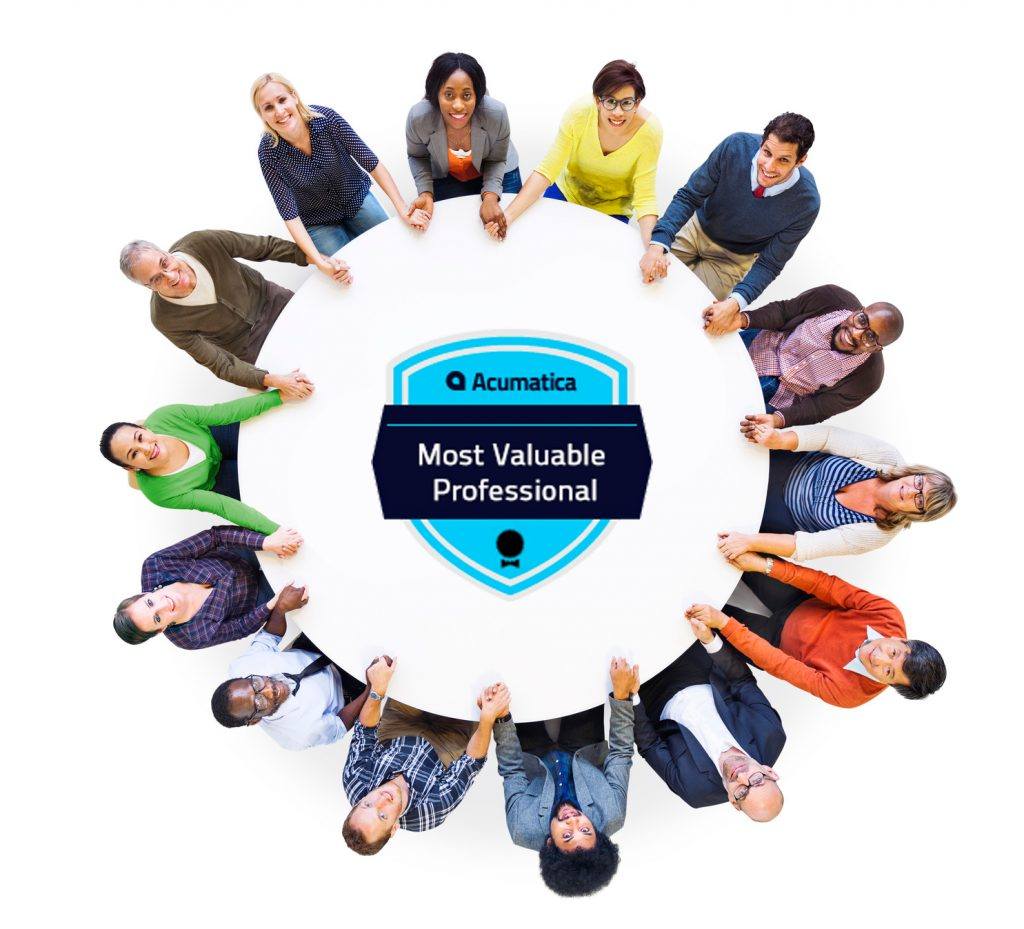 As was the case when we kicked off this program last year, you can nominate others or yourself who are peers in the Acumatica community – members of our partner organization, customers, and even Acumatica Employees you feel have contributed to the success or your organization or customers.
What we ask of you as part of the nomination process is to share as much relevant information about the activities and contributions they have made such that we can unambiguously honor them.  A diverse team at Acumatica will be pouring though the submissions and select the winners to be announced in early January.
Here's the Detail of the Process
The deadline for submissions is December 31st, 2016.
You must limit nominees' activities for the calendar year – January 2016 through December 2016.
We will announce the Winners by the second week of January.
Submitting Nominees will be done here.
MVP Benefits
MVPs will be invited to write guest blog posts for the Acumatica Development Network (ADN)
A 50% discount off the registration fee to future Acumatica Summits.
Acumatica will profile the great work you have done and continue to do for the community.
Awardees will receive an Acumatica MVP Badge which can be displayed on profile pages, social media, résumés, etc. The badge can also be used on 3rd-party forum pages (e.g., LinkedIn, Stackoverflow).
Any of our partner organizations who have an MVP on staff can use the badge on their websites and social media outlets.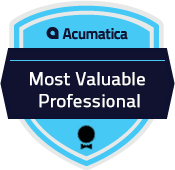 What We Expect from Our MVPs
Stay active in the Acumatica community.
Submit at least one article for publication.
Keep memberships current and up-to-date. MVPs must submit their nomination by the end of December each year. There will be no auto-renewals.
Nominate
Know a passionate individual sharing their knowledge of Acumatica products and platforms with the community? Are you that passionate individual? Nominate yourself or someone you know.
We look forward to your submission and continuing the fostering amazing partnerships with our MVPs!