Change management is a nightmare. We all know that businesses must constantly adapt and evolve to deal with competition, government requirements, new technology, and so on. The common thread is this: businesses don't just have to change, they have to know how to change.
I just got back from a small business conference a couple weeks ago, and the one message that stood out for me was this: the best entrepreneurs and the most successful people are willing to reassess everything, even those processes that seem to be working just fine to the rest of us. They are unafraid to ask, "could we do this better?"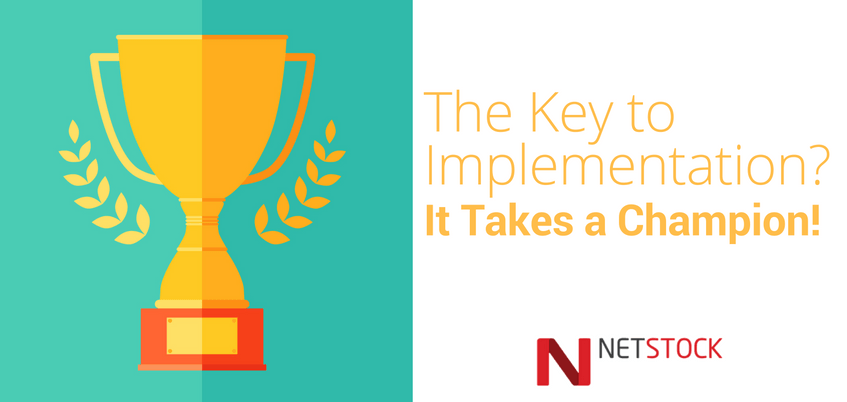 Meanwhile, most businesses play it ultra-safe and go with that old, dusty adage, "If it ain't broke, don't fix it." Fair enough, but it's the brightest minds in every industry who refuse to settle for good enough.
So, what we have here is a tension between people who are open to changing nearly everything and people who want to maintain the status quo. With these opposing internal forces, how can a business move forward intelligently and avoid productivity-killing conflicts? What it the key to ERP Implementation?
In my experience, the trick is how these competing interests are managed within an organization. I look for answers from companies that thrive in a rapidly changing world. They are successful at taking everyone forward into new paradigms. They have a smart, effective method they use to tackle change management, no matter what the change may be.
I was working alongside one of our customers a couple months back during an implementation when I discovered the perfect example of this. The entire team had embraced a change to our inventory optimization app within their company. It struck me that there were no massive conflicts; there were no complaints over ditching the old, outdated tools they were used to. Instead, they were excited, interested, and ready to learn. They were changing their entire process of inventory replenishment, and they were excited about it! I can assure you that it is rare to see that kind of top-to-bottom buy in.
I asked a few questions after we wrapped up, and I learned the reason behind this team-wide attitude was so simple. The inventory planner, the person who had found our solution and advocated its purchase, knew what the company needed: a new working paradigm for their inventory. Over the course of several weeks, he said, he found little pockets of time to spend with his co-workers, exploring small aspects they needed to change.
He encouraged his team to assess what was working and what was not working. He talked directly to the real challenges his team faced as they tried to fix that which wasn't working. He was a champion for a better workflow, simply by communicating. Over time, the team came to see the same need for an overhaul to their inventory management process. It took time, and there were surely some speedbumps along the way. But instead of demanding a whole new workflow right away, or simply asking everyone to just trust him, he took the time to make sure the team knew what was going wrong and that it needed to be fixed.
So when they were ready to go with NETSTOCK as their new inventory planning app, the team understood fully the value they'd be getting. They had seen and directly identified the challenges they were facing in their warehouse. They had agreed that changes were needed, and they now had a solution they could all buy into.
And here's the thing: much like Acumatica itself, third-party add-ons like NETSTOCK are critical tools that can transform your business, but they will not work properly without a champion who gets a buy-in from the C-level execs and from the team that's going to be utilizing those new tools daily. You could implement the greatest, most revolutionary software ever created, and it simply won't do the job if no one buys in.
It takes a good leader to drive a big change like this champion did, but the process was the real key here. Being open and honest about the problems you face today will help inform the solutions you implement tomorrow, and your team will fully understand why a change is necessary. The champion I've been discussing here got the results he was looking for, in case you were wondering. He did his job and, as a result, the whole team won. They were able to institute a new process that began saving them time and money shortly after implementation.
So, what's stopping you? It's time to be the champion in your business to make the changes you need to make. Take the first step today by getting in touch with our team at NETSTOCK here. We'll also be attending Acumatica Summit 2017, where you'll be able to talk to our team in-person and get more details on how our inventory management system can reduce excess inventory, minimize stock-outs, and product orders in minutes. We'll see you there!