When you're dealing with materials and inventory management, things can get out of control in a hurry.
If you have too little of a product, you miss out on potential sales. If you have too much inventory, you've wasted cash that could have been spent elsewhere.
If your business relies on accurate materials and inventory management, do you have control over the data and processes that manage your products, and in turn, your business?
Over the past few weeks, we've been sharing questionnaires to help businesses assess the degree of control they have over general business processes, as well as any services management they might cover.

</a
In this post, we're focusing on the many companies that are driven by producing, warehousing, and selling some kind of product directly to customers, whether that's distributors, traditional retail, or ecommerce.
Questionnaire for Product Companies
Selling a product rather than a service means there is naturally a much greater emphasis placed on inventory. If inventory items are frequently out of stock or backordered, or on-time shipping is a constant headache,it's a safe bet that you need a greater degree of control over some of your data or inventory processes.
To determine how healthy your level of business control is in a materials-based industry, answer "yes" or "no" to the questions below.
Note: some questions may not apply. Simply answer NA, and count these among the "yes" answers.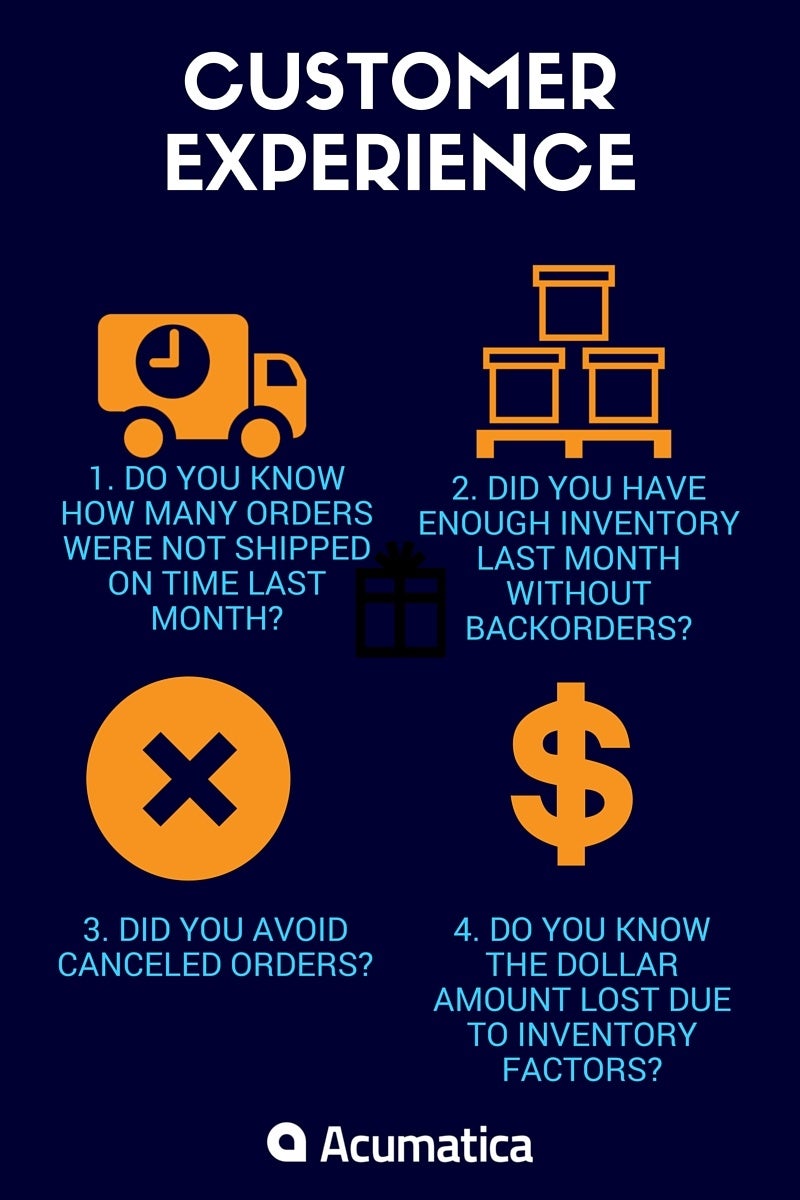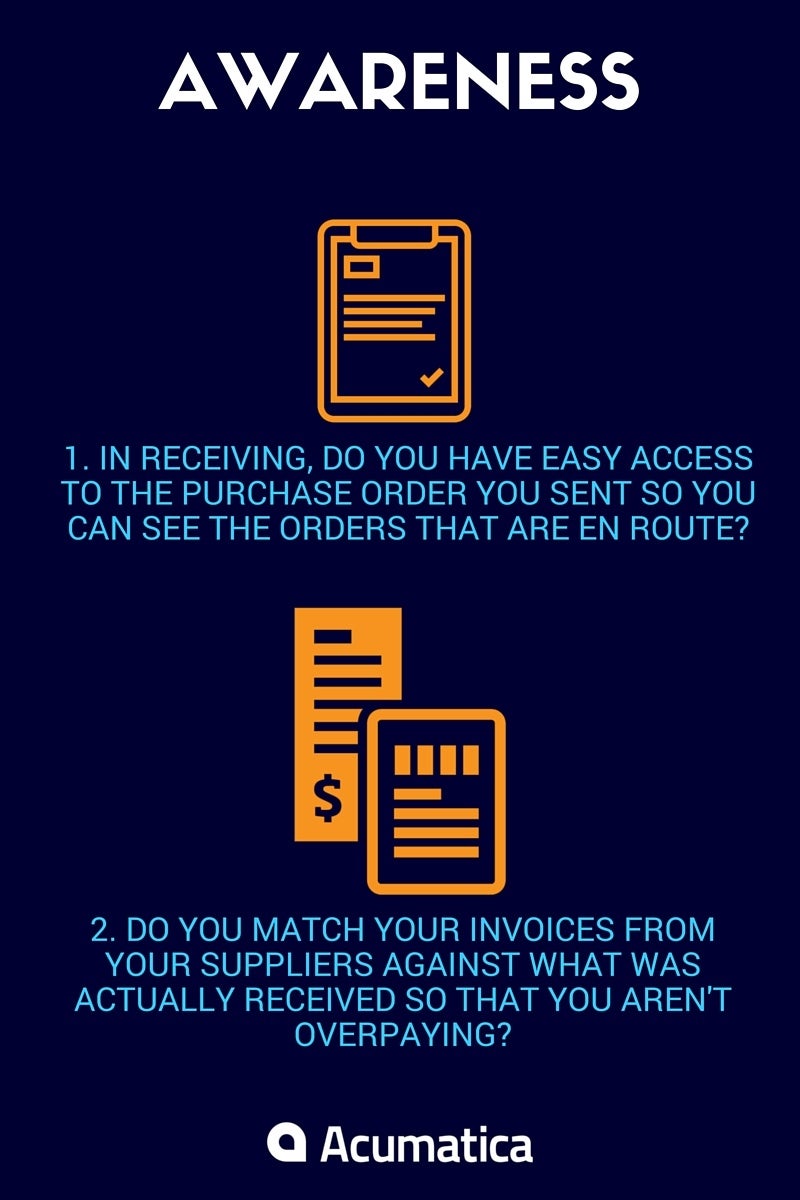 How to Handle the Results
The in-control business leader can answer "yes" to every question above. If that is the case for you, you can be comfortable with the level of control you have over your business. If you had any "no" answers, use the following to assess your situation.
If your answer is "no" to any of these, there is at least an element of your business that you don't have control over.
If your answer is "no" to three or more, your business is assuredly not under control.
If your answer is "no" to more than half, you're either going out of business or out of business already—without knowing it.
If you're not happy about the results, there are ways to be proactive and get a better grasp on your materials operations.
One simple way to gain more control is to automate the purchase order management process from requisition through final payment. But many other potential materials management pitfalls can be avoided by gaining overall better access to accurate information.
Materials management, like many other areas of business, can see great benefits from working in the cloud; for example, you can easily pull up purchase orders from any device and compare them to what was actually received. You can also reference how many orders were canceled and take a look at what you currently have in stock to make adjustments in the next ordering cycle as appropriate.
If your existing systems are not enabling you to constantly improve the degree of control you have over your materials and supply chain, it's time to make a change.
Making the switch to a modern system comes with many benefits of access, control, and management. From our perspective, the willingness to look beyond "what is" and recognize the need to look for a new solution is one of the most significant benefits a business leader can bring to any company. Even when a system is inefficient, the process of implementing a new solution for a detailed and complex process like materials management can be daunting enough that safety-oriented leaders prefer to stay on older platforms for too long.
But materials management, supply chain, and inventory are areas of business that are significantly benefitted by the type of data access and control available with the cloud. If you want to get more efficient, today is the day for looking at new solutions.
Acumatica is one modern system that focuses on integration, control, and empowering business leaders with the information they need to make the right decisions. If you feel in need of more business control, we can help.