How do distribution companies handle increasingly complex and constantly fluctuating supply chain requirements? EazyStock, an Acumatica-certified application, offers a mobile and integrated inventory solution. Distributors who choose to implement the right distribution software propel themselves ahead of their competitors and increase customer satisfaction.
The world of supply chain and distribution management has become more and more complicated. With the supply chain now operating faster than ever, it takes a skilled supply chain manager with modern distribution software to keep up with the changes and stay on top of their constant – and constantly changing – demand. Wholesale distributors need to know what their customers will want before they even order it and need to fulfill those orders as soon as they are placed. Moreover, they need the right distribution management software to pull it all off.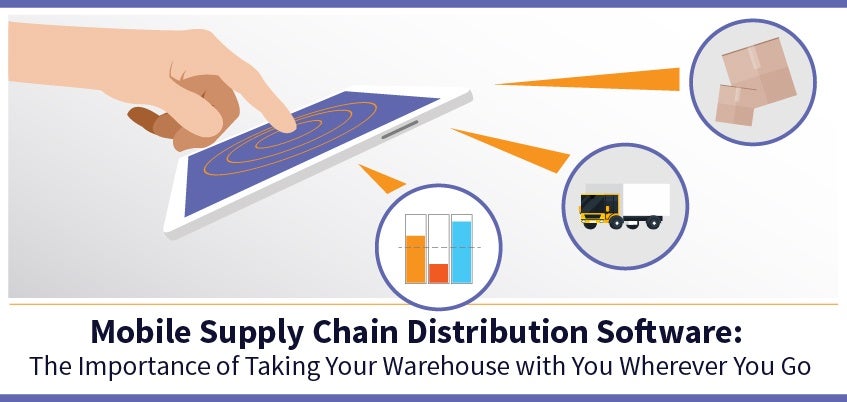 Demand planning now begins at the very end of the supply chain with data being collected and analyzed. Not only do distributors need to correctly forecast their demand, but they must also juggle shorter and more complex product life cycles with increased competition and margin pressure. Now that product innovation is no longer the key to selling, as so many companies offer the same or similar products, companies are turning towards offering value-added services and looking to cut costs throughout the supply chain. Products also move quickly through demand as well by skyrocketing for a limited amount of time then falling off as new products come to the market. It's important for distributors to reduce wasteful spending on useless inventory and have the right products as they're ordered.
Globalization is another key challenge for wholesale distributors. Globalization affects every part of the supply chain – maybe raw materials are sourced and manufactured abroad, maybe customers are located overseas, etc. Even something like deciding on a location for a warehouse – which seems basic – needs to be strategically evaluated. Where will goods be coming from and going to? How would my warehouse survive if the supply chain were to shift? Globalization is rapidly changing the supply chain, keeping wholesale distributors constantly evaluating supply chain processes.
Keeping up with your supply chain
With all these rapid new trends in the world of supply chain, distributors need to find new ways, such as a flexible wholesale distribution management system like Acumatica, to keep up with the changes. Orders come in quickly, and consumer expectations are higher than ever. Orders must be processed, filled, and shipped out as soon as possible and need to be intact, correct, and cost-effective for the customer. By not being able to access your supply chain wherever you are, you run the risk of causing unnecessary delays on orders or missing order changes, and this lost time can result in lost customers.
Customer and brand loyalty is a thing of the past. If an order is not fulfilled up to the customer's expectations, it is only too easy for a customer to take their business elsewhere to a company that will fulfill their demands. And once you lose a customer, it is exponentially more difficult to win them back.
The solution of the mobile supply chain
Staying on top of your business means constantly having access to your supply chain: enter the mobile supply chain solution!
While mobility within the warehouse is not necessarily a new concept, making the entire supply chain mobile is a fairly recent one. New supply chain strategies led to new supply chain technologies and created the need for Software-as-a-Service (SaaS) technologies.
With SaaS, important supply chain technology is based in the cloud where distributors can access it from whatever device they need to. One of the best examples is ERP software as SaaS. With a cloud-based ERP, distributors can look at different screens from wherever they need to and react in real time. Mobile supply chains lend themselves to better tracking, communication, and process execution. Workers are increasing productivity with fewer constraints on their access to information.
Cloud-based ERPs are well aware of their appeal over traditional ERPs and they capitalize on these key differences. With cloud-based ERPs, they develop mobile apps ready for download as soon as you implement your ERP – so not only can you access your distribution management software from work, but you can immediately access your ERP from your phone or tablet as well. Cloud-based ERPs are also easier to extend to other cloud-based apps, allowing you to extend your capabilities as your company grows.
Outpace industry changes with the right mobile distribution software
Distributors with mobile supply chain distribution software are the forward-thinking industry leaders that will survive any coming challenges. By having access to your supply chain technologies at all times, these top distributors keep their competitive edge with rapid reactions to orders. As the world of supply chain and distribution management continues to change, it only makes sense that distributors change with it.
Our experts at EazyStock, an Acumatica-certified application, are on top of these constant and rapid changes. They're only a click away and available to answer any questions you have about optimizing your inventory solution and implementing the perfect distribution management software for your business.