Whether you are a frequent reader of this blog or you've just been looking online for a cloud business application development platform, chances are that you have heard of Acumatica Cloud ERP and Acumatica Cloud xRP Platform.
If that's true, I am thrilled that you are aware and interested. If you haven't heard of us, I'm excited to share. Why?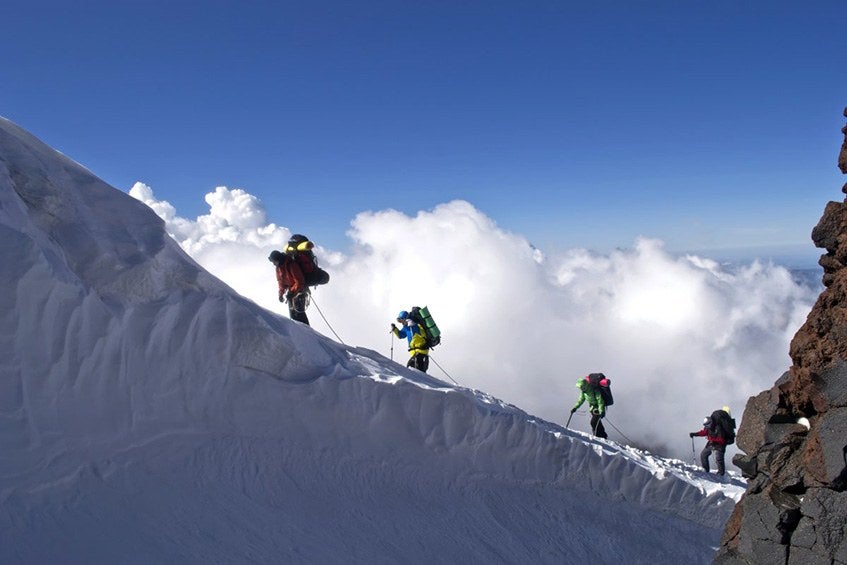 I'm excited to be joining Acumatica as head of the Cloud xRP Platform Division. For the past 10 years, I've been serving in various roles at Microsoft, leading teams in product development, product management and partner/channel engagement across various products including Visual Studio, Windows and Windows Phone. During that time, I co-authored several books on ASP.NET and Visual Studio. (In case you are wondering, the answer is no, writing technical books does not provide financial windfall nor did I get a contract to turn one of these books into a movie).
But I did get the chance to work with business decision makers, architects, and developers from customer and partner organizations around the world.  I found that partnering closely with these key leaders to drive business success by leveraging technologies and tools was exciting and fulfilling, and so I am enthusiastic about being able to continue fostering  engagement with partners in my new role at Acumatica.
Technology Fit and Flexibility
One of the first things I did after coming on board is meet with some of our partners. They consistently called out two things that led them to choose the Acumatica Cloud xRP Platform (and of course, they were forthcoming about sharing items that need to be fixed and new feature requests. More on that in a later blog post):
Technology fit:

Built using familiar and industry-leading technologies and tools including Microsoft .NET, HTML 5.0, SQL Server and Visual Studio.
Acumatica Cloud xRP Platform is built for the cloud and reduces time significantly for partners to take their solutions to the cloud.

Flexibility:

Solutions developed with Acumatica Cloud xRP Platform have the flexibility in deployment (public or private cloud) and tenancy (multi-tenant or single tenant).
Acumatica provides integrated development templates and add-ons to visual studio AND solutions are able to leverage pre-built ERP and CRM functionalities.
White-label the solution and take it to market on your terms. Acumatica Cloud xRP is the platform that's powering the solution.
Partnering with Acumatica
Our Acumatica partners can choose the level of integration based on the needs of their solutions and customers. With the OEM option:
Partners can use Acumatica Cloud xRP Framework to develop their solutions using our comprehensive API and customizable UI. This option is for partners looking to develop a new solution or migrate a solution from a legacy technology.
Partners can use our Web Services API to build integration between their existing solutions and the Acumatica Cloud ERP.
These solutions can leverage ERP and CRM functionalities from the Acumatica Cloud ERP available options.
With the complimentary Solution:
Partners can develop add-ons to enhance the core functionality of Acumatica Cloud ERP. These solutions will be published in our marketplace and can be made available on our pricelist for the Acumatica reseller channel. These add-ons complement the core capabilities of both partners, and customers can benefit from the joint value proposition.

Cloud Journey – We are all in it together
I don't have to tell you about the market projections for cloud adoption by businesses of all sizes, most especially those small and mid-market companies. Cloud adoption's astronomical growth is well-documented, but combined with the explosion of mobile devices, we truly have the opportunity to work in a world where information and business processes are available all the time and on all devices.
At Acumatica, we have embraced this paradigm wholeheartedly. Our Cloud xRP Platform, together with ERP functionalities, provides a great foundation for our partners to reimagine their business applications in this interconnected world, while, enabling access to web and mobile technologies from anywhere and from any device.
We are busy putting the final touches for our next major release, 5.0, and many thanks go out to our partners for sharing feedback and insights which helped to shape the new release. In the next blog post, we will cover the specifics of 5.0 and how our ISV and OEM partners can take advantage of it.