Last week, Nucleus Research released its latest Technology Value Matrix for Enterprise Resource Planning (ERP), which bases its ratings on functionality and usability. The Value Matrix indicates an application's ability to deliver initial return on investment (ROI) and maximum value over time. According to the report, "As companies look to consolidate or modernize their ERP environments, they seek vendors that are providing not just advances in functionality and usability but thought leadership and a clear migration path that helps them get more value from innovation without significant cost and disruption."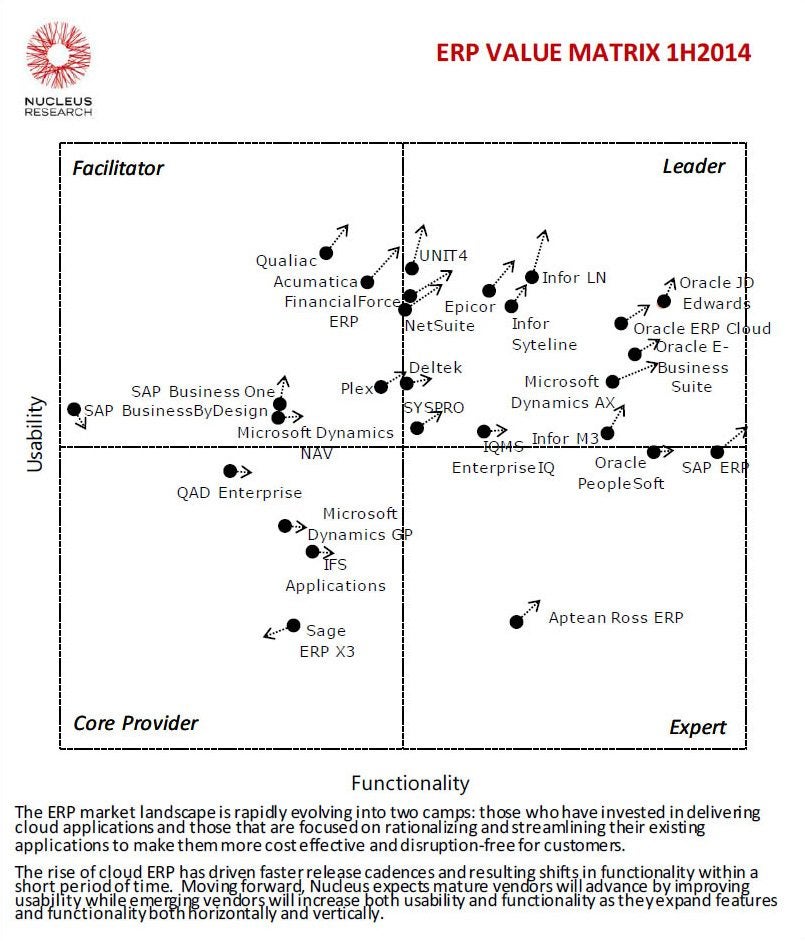 Acumatica improved its ranking in the latest Value Matrix, landing closer to the Leader Quadrant in the Facilitator Quadrant, along with Microsoft Dynamics NAV, Plex, and SAP Business One.
Vice president of research at Nucleus Research Rebecca Wettemann said:
Even though Acumatica is a relatively new player in the space, its high usability and solid functionality makes it a compelling choice for SMBs looking for a cloud ERP offering.
The Nucleus report cited Acumatica's $10 million in a Series C funding and new CEO, Jon Roskill as indicators that its new position in the quadrant is deserved.