For years, companies seemed willing to let applications that surrounded and extended their enterprise resource planning (ERP) reside in a software-as-a-service (SaaS) environment, while keeping the system itself out of a cloud they did not specifically own or control.
Today, more and more companies are rethinking this attitude, seeming to decide the benefits of SaaS outweigh the perceived challenges.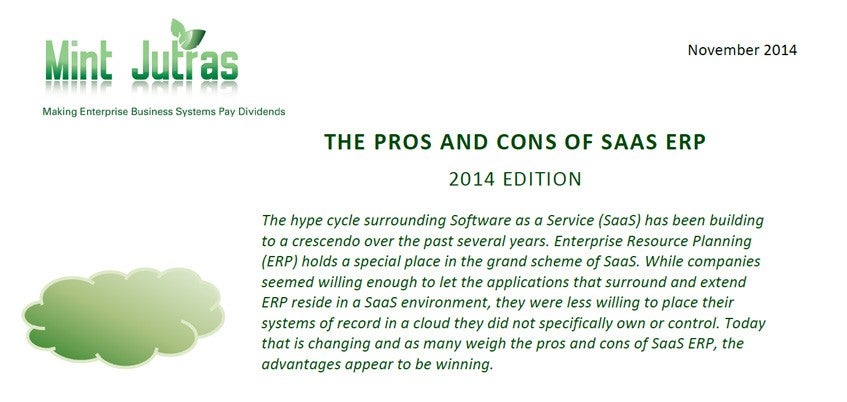 In this report from Mint Jutras, data collected from its annual ERP Solution Studies shows the reasons companies have opted for SaaS.
50% of those surveyed cited lower total cost of ownership (TCO), 47% also noted lower startup costs
61% of those already running SaaS ERP said not having to hire IT staff was part of the appeal of SaaS.
42% of respondents included the reduced cost and effort of upgrades as an advantage to SaaS.
Download the report and take advantage of an on-demand demonstration of Acumatica's SaaS based Cloud ERP to see for yourself what Cloud ERP is all about.