It's been a little over a month since we announced our new MVP (Most Valuable Professional) Program, and nominations are in full swing.
We want to encourage you and those you work with to not miss this opportunity to partner with us and be recognized as a standout in the community.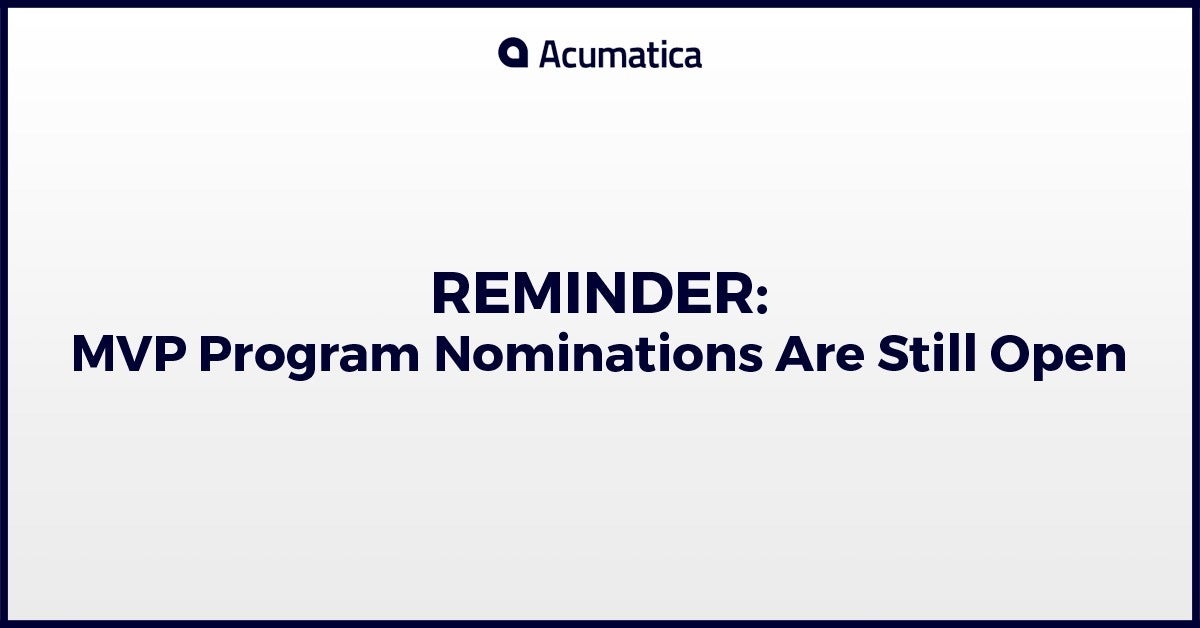 Here's how to know if you're suited to be one of our MVPs:
You've devoted time and effort towards sharing Acumatica products with others
You're active in the Acumatica community
You're interested in claiming a unique partnership and enviable privileges with us
If you're ready to nominate yourself or someone else, go here. If you're not yet familiar with what our MVP program entails, here's a refresher.
Facts About the Program
Program nominations for the 2016 MVP awards are open through the end of December, 2015.
Nominees can include their community activities from the past 12 months. That is, activities from January, 2015 to December, 2015, for a 2016 MVP award.
A core team within Acumatica will select the MVP awardees on the first week of January and announce these winners later that same week.
Benefits for MVPs
MVPs get free registration to the Acumatica Summit in February, 2016 ($1,000+ value!). There will be an MVP dinner and social at the summit.
Awardees will receive an Acumatica MVP Badge which can be displayed on their profile pages, social media, resumés, etc. The badge can also be used on 3rd-party forum pages (e.g., LinkedIn, Stackoverflow).
Any of our partner organizations who have an MVP on staff can use the badge on their websites, social media outlets, etc.
MVPs will be invited to write guest blog posts for the Acumatica Development Network (ADN).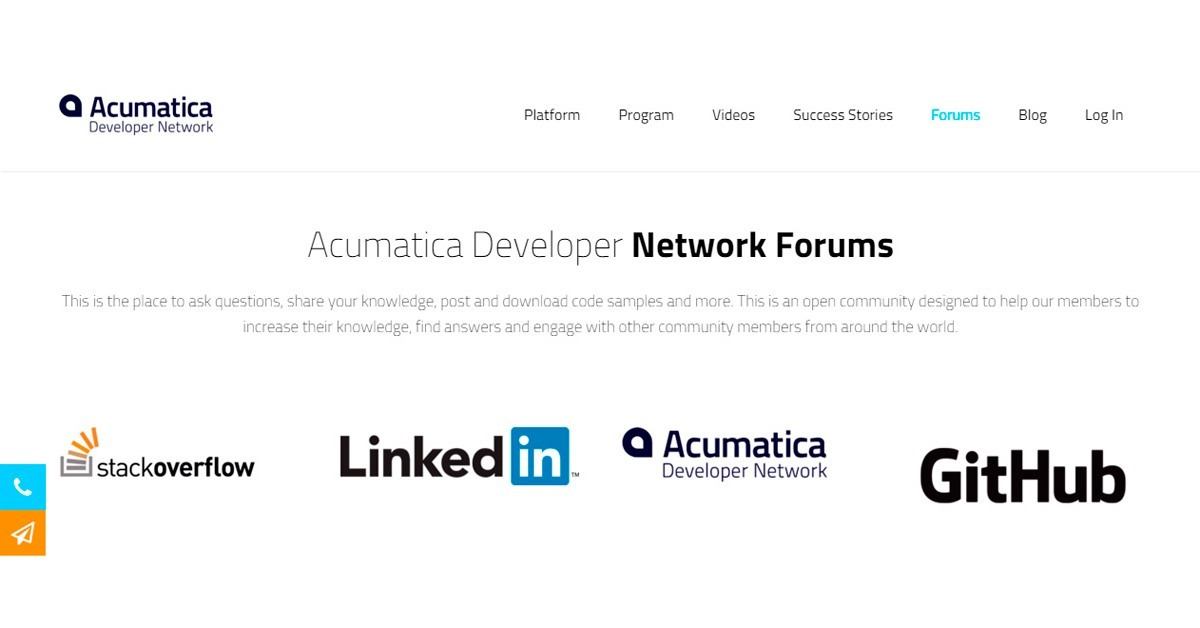 MVPs Are Expected to…
Stay active in the community
Renew their memberships. MVPs will have to submit their nomination by the end of December each year. There will be no auto-renewals.
Submit Your Nominations
If you're ready to be recognized as one of our MVPs, don't put it off: nominate yourself right now. Go here and fill out your information so we can get one step closer to counting you among the most valuable partners we know!