Watch a panel of experts for a webinar on how the Modern CFO can face common challenges. They explore how choosing to implement—or to not implement—financial management technology can potentially make or break your organization.
If you as a Modern CFO were asked to name your biggest challenges in financial management, what would you say? Would you mention struggling with efficiently collecting data and generating real-time reports and insights? Or would you point out the hurdle of clearly communicating financial information company-wide? Perhaps you might mention trying to grow your company in a world that seems to only to have one speed: fast forward.
Whichever challenge or challenges you're addressing, we invite you to access our webinar, Modern CFO Roundtable, which took place on December 12, 2018 at 10:00 AM PT – 11:00 AM PT. You'll learn how specially-designed SMB technology solutions may be exactly what you need to overcome your challenges and get your organization up to speed.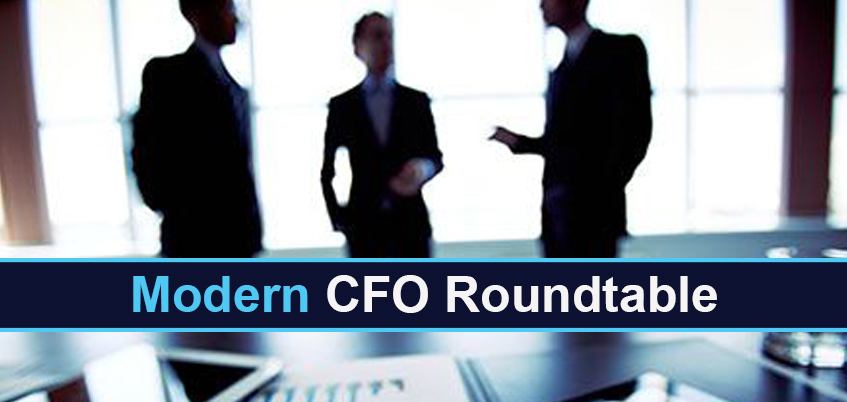 Technology and the Modern CFO
This webinar is coming at a great time. We're currently in the middle of a blog series focused on the Modern CFO and how financial management software provides the tools he or she can use to proactively gather data, analyze it, and disseminate it in a manner that benefits the company's bottom line.
For example, in his post, Top Technology Challenges for the Modern CFO: KPIs & Reporting, Acumatica Product Marketing Manager Bob Garofallou writes, "Modern, cloud ERP systems and analysis tools can automate the data extraction and analysis tasks, allowing staff the opportunity to provide real insights to the decision makers."
Taking the automatically extracted data and joining it with information from other operational applications gives you a complete picture of how your company is doing. And with the right cloud ERP system and financial management software, you'll have the reporting tools that allow you to customize how you export, use, and share the information to make forward-thinking, business-building decisions.
Bob's second post, Top Technology Challenges for the Modern CFO: Planning for Growth, addresses another top concern of the Modern CFO: Growth Strategy. He explains that modern technology is the key to growth but that just choosing the best financial management software isn't enough. Instead, the addition of modern financial reporting, dashboards, and data analysis capabilities must also include a plan for updating your processes and getting your organization on board with this change (e.g. staff members directly affected by—and responsible for—the new technology).
Geni Whitehouse, a winery consultant at Brotemarkle, Davis & Co and regular speaker at CPA and Technology conferences, supports Bob's advice. In her guest post for the modern CFO series, Communicating Financial Information to Non-Financial People, she explains how having company-wide goals and a plan to promote the success of the new technology, which includes sharing financial information, is essential. "Today's accountants must learn how to translate financial management information in a way that it can be understood and applied by everyone in an organization. That means that today's financial professionals must not only automate but educate and communicate if they are to be valued contributors to organizational success."
And organizational success is the ultimate goal of every Modern CFO. If you access the on-demand webinar, you'll set yourself on the path that leads to this success by listening to and interacting with expert CFOs who explore how modern, cloud-based ERP software is the answer you may be looking for.
You'll also learn how:
To protect your business data
To access a "single version of the truth" easily and quickly with a modern ERP system
An on-site or cloud-based ERP solution is flexible and easy to customize for your business needs
Partnering with a trusted software provider with expertise and experience will help deliver success
Bringing a modern ERP solution to the table is what your team is waiting for
Roundtable discussion the Modern CFO shouldn't miss
In one hour, the webinar speakers' far-reaching knowledge about technology and the Modern CFO will give you stepping stones to becoming and remaining competitive in the digital age. The speakers include Nigel LeGresley, Acumatica COO; Bill Schaffler, Nothing Bundt Cakes CFO; Jennifer Harler, DP Air Corporation COO; and Charles Hutchinson, InSync Healthcare Solutions, LLC CFO.
Access the on-demand webinar today and let modern technology solutions, like Acumatica cloud ERP, help you face your challenges head on. You can also keep an eye out for more blog posts focused on the Modern CFO, coming soon. Finally, review our Acumatica Financial Management solution and our Reporting, Dashboards, and Data Analysis Toolkit.
Questions about Acumatica's cloud ERP software? You're welcome to contact our team any time.