It's been said that good leaders are good readers. How do you position yourself for success in leadership without learning from those who have gone before you?
Luckily, in this day and age, your options for learning are vast. From books to magazines to blogs to podcasts, there's something for everybody. We've done all the research for you and have compiled our favorite books, blogs, and podcasts, all in one place.
Save this list. Come back to it often. You'll be glad you did.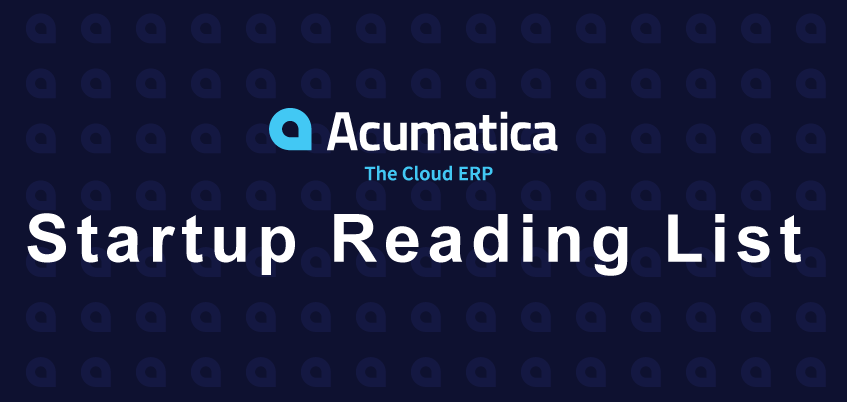 Books
Crossing the Chasm: Marketing and Selling Disruptive Products to Mainstream Customers by Geoffrey A. Moore
The bible for bringing cutting-edge (Disruptive Products) products to mainstream customers is now revised and updated, with new insights into the realities of high-tech marketing.
Made to Stick: Why Some Ideas Survive and Others Die by Chip Heath
This fantastic book on messaging draws extensively on psychosocial studies on memory, emotion, and motivation, showing the vital principles of winning ideas.
People Buy You: The Real Secret to What Matters Most in Business by Jeb Blount
This breakthrough book pushes past the typical focus on mechanics and stale processes found in so many of today's sales and business books and gets right to the heart of what matters most in 21st-century business.
Business Model Generation: A Handbook for Visionaries, Game Changers, and Challengers by Alexander Osterwalder & Yves Pigneur
This is the definitive handbook for visionaries, game changers, and challengers, striving to defy outmoded business models and design tomorrow's enterprises.
The E-Myth Revisited by Michael E .Gerber
Gerber explores how common assumptions, expectations, and even technical expertise can get in the way of running a successful business.
Pitch Anything: An Innovative Method for Presenting, Persuading, and Winning the Deal by Oren Klaff
Using the S.T.R.O.N.G. Method, you will discover that Pitch Anything gives you a common vocabulary in identifying hurdles that might keep you from getting your next deal.
To Sell Is Human: The Surprising Truth About Moving Others by Daniel H. Pink
Arguing that this relentless, predator-style approach to selling has become outdated, Pink believes that the art of sales has changed more in the past 10 years than it did in the previous century.
Not Taught: What It Takes to be Successful in the 21st Century that Nobody's Teaching You by Jim Keenan & Chris Brogan
A supremely written book that punches you in the face with the new realities of work today and offers clear strategies on how to be successful in this crazy information-driven world.
Exponential Organizations: Why New Organizations are Ten Times Better, Faster, and Cheaper than Yours (and what to do about it) by Salim Ismail
In business, performance is key. In performance, how you organize can be the key to growth. In the past five years, the business world has seen the birth of a new breed of company—the Exponential Organization—that has revolutionized how a company can accelerate its growth by using technology.
Positioning: The Battle for Your Mind by Al Ries & Jack Trout
Arguably the first book to deal with the problems of communicating to a skeptical, media-blitzed public.
CustomerCentric Selling by Michael Bosworth & John Holland
The Web has changed the game for your customers—and, therefore, for you. Now CustomerCentric Selling, already recognized as one of the premier methodologies for managing the buyer-seller relationship, helps you level the playing field so you can reach clients when they are ready to buy and create a superior customer experience.
Blogs/Newsletters
Seth Godin – This one should go without saying. Seth has proven himself time and time again to be the king of the mountain when it comes to leadership, business, and creativity.
Both Sides of the Table – Mark Suster is a 2x entrepreneur turned VC. He joined Upfront Ventures in 2007 as a General Partner after selling his company to Salesforce.com.
SmartBrief on Sales – A daily sales eNewsletter, this site is a must for up-to-date, ready-to-implement advice for those in the sales industry
SMB Group – Lauire McKay. An easy-to-read collection of trends and technologies impacting SMB and mid-market companies.
Small Business Trends – Small Business Trends is about providing information, breaking news, and sound advice for the small business owner.
Podcasts
DotComSecrets Marketing in Your Car with Russell Brunson – Internet marketing expert Russell Brunson produces 10-minute episodes you can easily listen to during your daily commute.
Harvard Business Review IdeaCast – A weekly audio podcast, bringing you the analysis and advice of the leading minds in management.
Entrepreneur on Fire by John Lee Dumas – This podcast offers a great selection of experts and topics that are applicable to any entrepreneur, no matter what field you may be in.
The $100 MBA – The $100 MBA is a daily podcast that promises to help listeners "get better at business with our daily 10 minute business lessons for the real world."
The Wall Street Journal On Small Biz – For U.S. business news with a small-business focus, this one is put out every Tuesday and usually focuses on three or four different but related topics per episode.
As you can see, there is no shortage of resources to help you become the best at whatever it is your startup is doing. This list is by no means exhaustive, but it should give you a solid foundation on which to build your growing business, allowing you take your startup from stagnant to superb.
For accounting startups, get ready for growth with the right accounting software. Check out how to Smart-Up Your Startup .
What other resources would you recommend? Let us know in the comments!