Last month, CEO Jon Roskill shared about the benefits of moving to Cloud Accounting Software for Non-Profit Organizations, and how Cloud ERP software is making it more possible for NPOs to reach their financial partners and goals without a daunting investment in IT, infrastructure, and resources.
The freedom of movement that comes from a flexible and capable ERP solution can be especially powerful for NPOs, who need to strike an especially delicate balance between hefty accounting needs and lean organizational structure.
Nothing makes the value of an ERP tool with the capability to meet needs like this more apparent than spending some time with Non-Profit Organizations, who are accomplishing so much with so little. A few weeks ago, we hosted the great folks from YouthForce at the Acumatica offices for an interview practice round. More than a dozen teenagers, some of them likely to be the first generation of their families to get a secondary education, arrived anxiously at our offices. The YouthForce organizers talked about how quiet the ride to the Acumatica offices had been, but sent us an email the next day to tell us how the ride home was an entirely different story!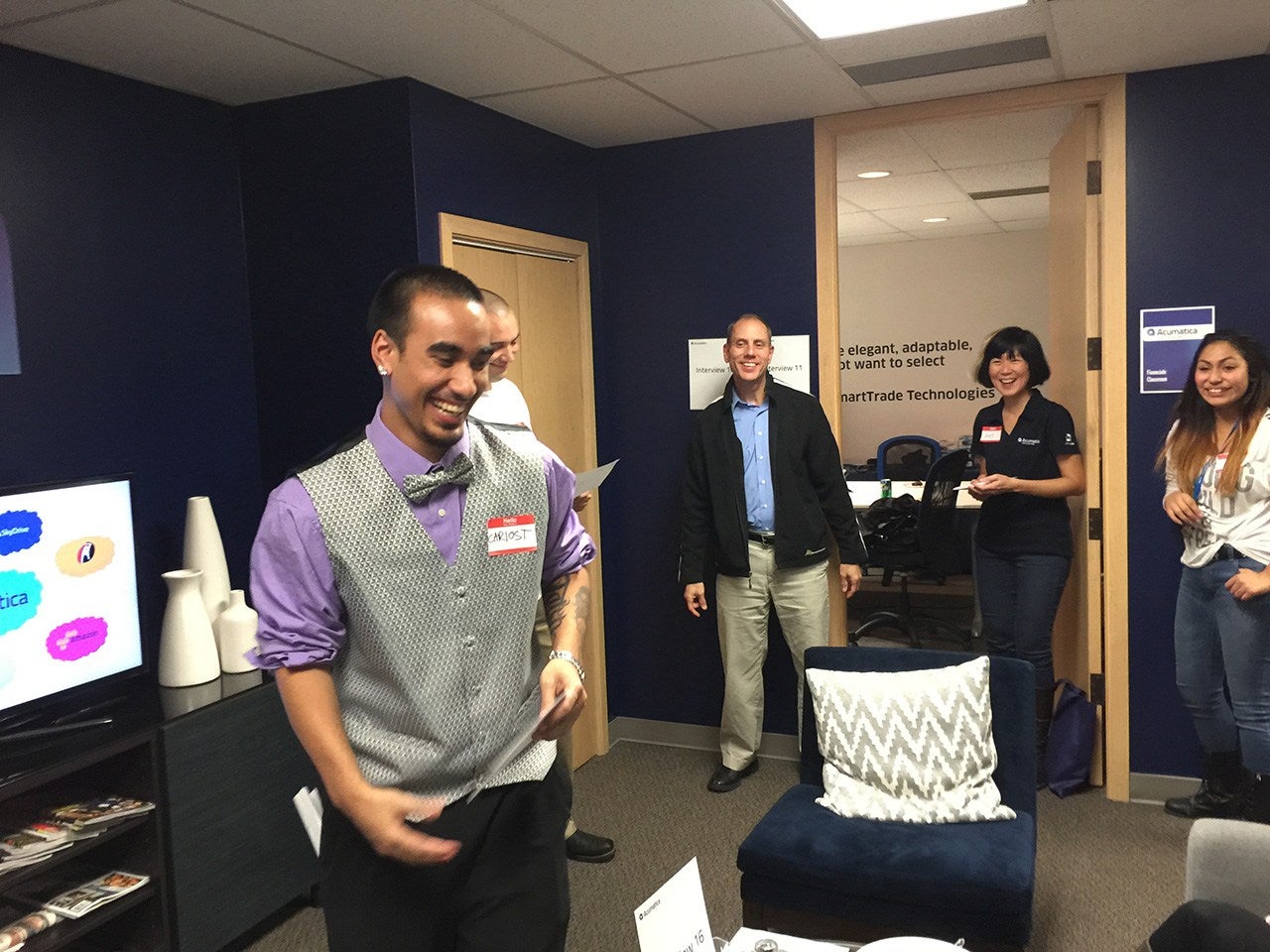 YouthForce Best-Dressed winner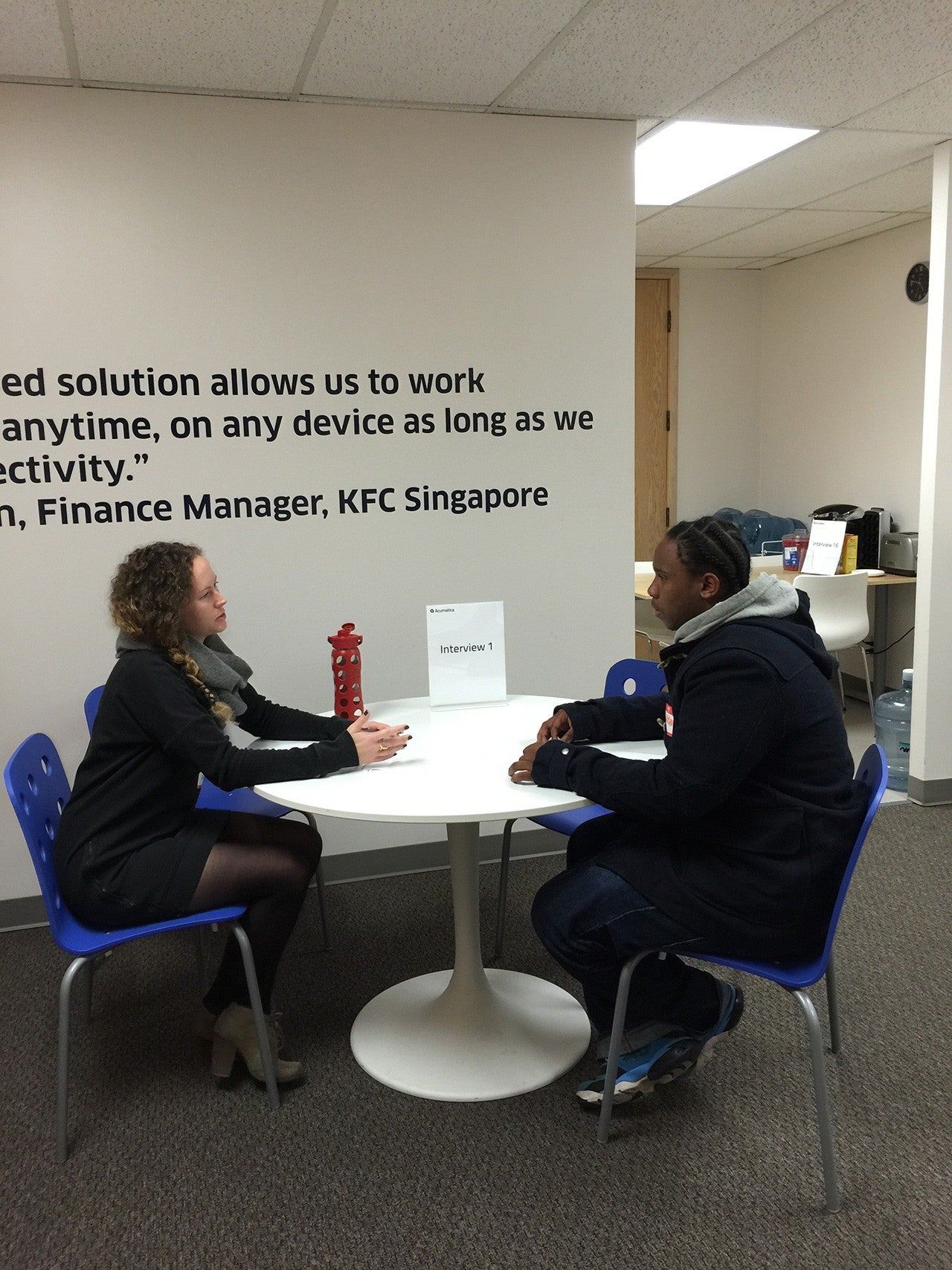 YouthForce Interviews in Progress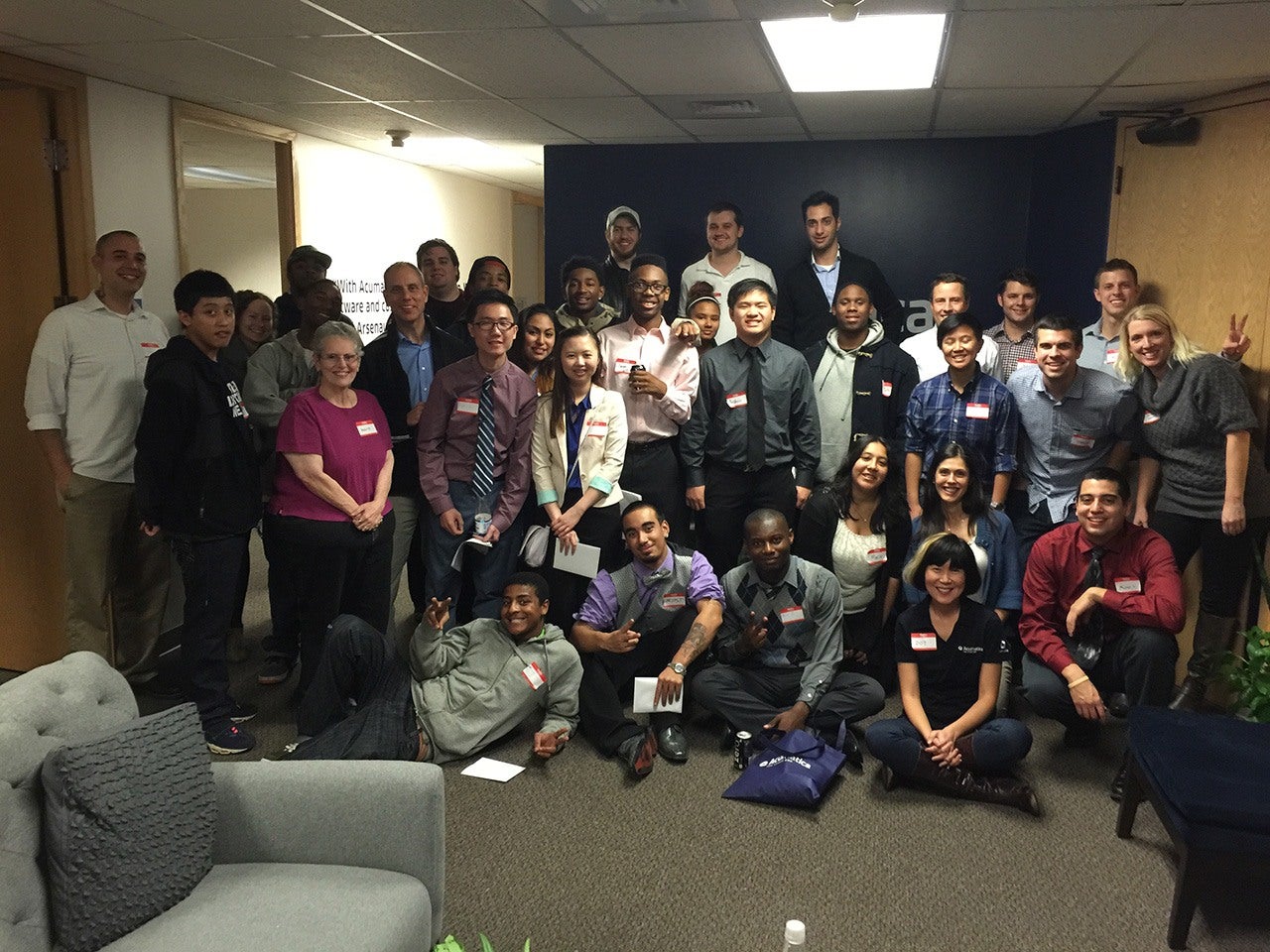 Acumatica volunteers and YouthForce students
The teenagers went through rounds of interviews with Acumatica volunteers, and the Acumatica team gave them feedback on presentation and interviewing skills. Each student received a paper form with feedback from their interviews so they could remember what went well and develop a plan to work on any weaknesses. Prizes were also handed out for categories such as best-dressed, best all-round, and most professional.
The Acumatica team loved the opportunity to work with YouthForce, and we'll be doing more with them in the year to come.
Whether you're a non-profit yourself, or just care as deeply about your favorite NPO as we do about YouthForce, we invite you to learn more about our cloud-based solutions for non-profits.