What's the first thing you see when you logon to your enterprise resource planning (ERP) system? Most likely, a dashboard. And for good reason. Dashboards surface the information that's most important to you, from among the volumes of data being stored and processed in the ERP system. Commonly, dashboards serve to highlight trends in key metrics, or KPIs (key performance indicators), that you care about. If you have profit and loss responsibility, you would want to see various components making up revenue and costs. If you manage the warehouse, you would want to see order fulfilment lead times, asset turn, and so on.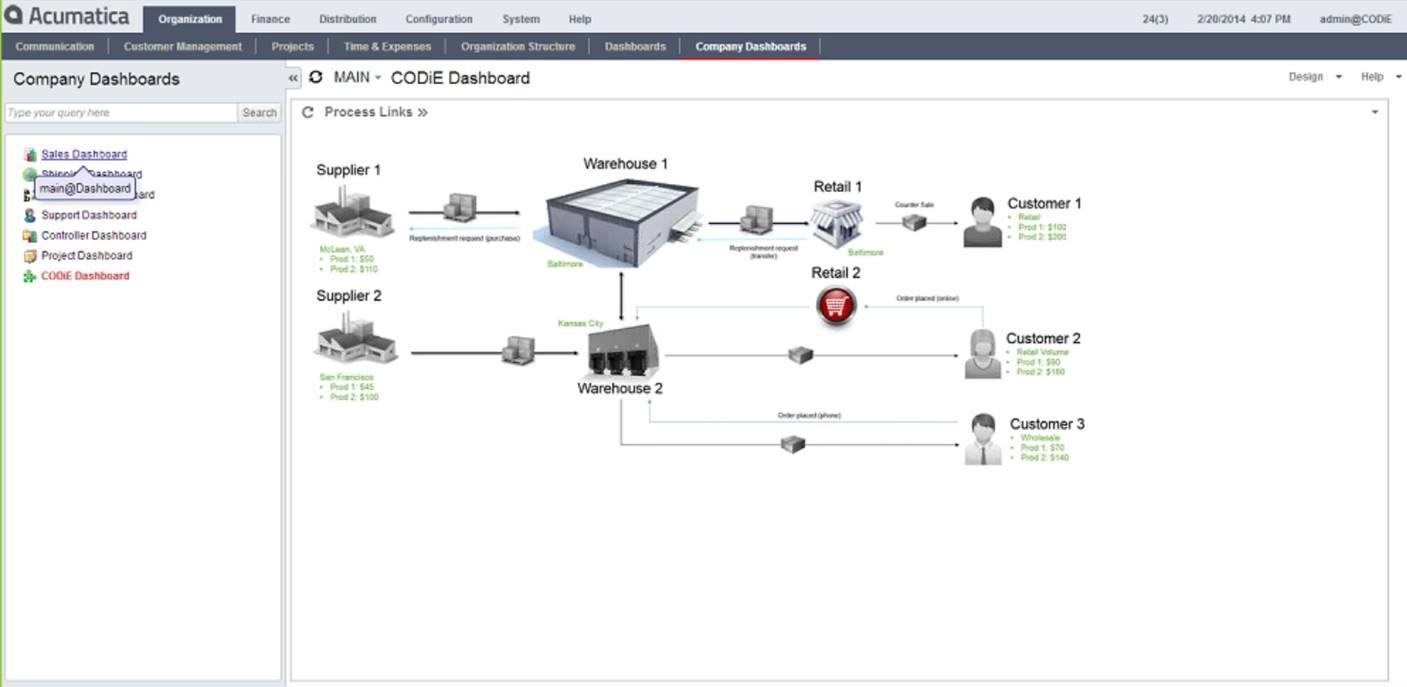 This brings me to three of my favorite features related to dashboards in Acumatica:
They are relevant to your role. Depending on your role and what KPIs matter to you, your administrator can create one of Acumatica's predefined dashboards created by your administrator for you, so that by default, you see information that's relevant to your role.
You can create personalized ones. Once you're ready to take control of your personal dashboard, you can create your own custom views easily. Automatically generate charts and tables using real-time data. Resize and reposition them on the screen as you like. No matter which web browser you are logging in from, your personal dashboard stays the same.
They are interactive. By interactive not only do I mean that you can drill down into specific records from the dashboard, but also that you can also link to the most important screens for your work. Here's a great example of such a dashboard where each individual element is clickable and leads directly to the screen or report for each stage in the process. Again, this is completely customizable and can be set up even by non-technical users.
What's on your dashboard, and how does it empower you to be productive? Please chime in in the comments!