This is the second of a four-part series on ERP buyer trends. With the help of a study from Software Advice, a Gartner Company, we're taking a look at some of the current trends for leaders who are looking for ERP solutions.
Last week, we shared the recent 2015 ERP BuyerView Report from Software Advice, a consultancy that reviews ERP software trends among prospective ERP buyers, which revealed that two-thirds of prospective buyers do not currently use ERP software (read last week's blog post here).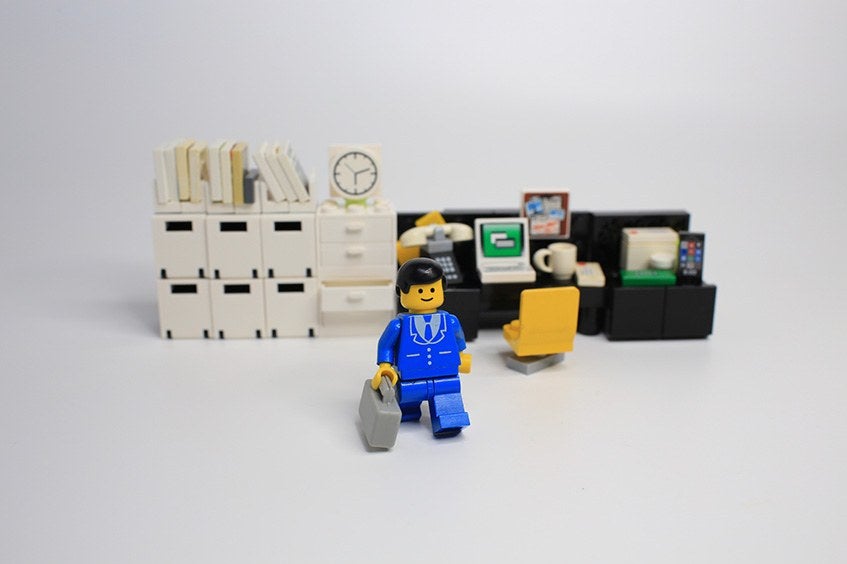 The primary reason cited (61% of respondents) for considering a new ERP solution was "improved integration."
But what do business leaders who may never have implemented an ERP system know about the importance of integration?If you're in company leadership, you already know the answer—everyone from the mail room to the C-Suite knows plenty about what a lack of software integration means to the bottom line: wasted time, update hassles, data duplication, synchronization issues, and impacted training times for onboarding employees and during implementation.
The study found that currently, 44% of prospective buyers use "multiple disparate systems" to support their Supply Chain and Accounting processes, describing the common state as "typically a combination of QuickBooks, Excel, and basic project management software."
These findings are in stark contrast to the typical work processes of first-generation of ERP adopters, when planning and transaction execution were the drivers for implementing ERP systems. This new generation of ERP users are expecting capability far beyond basic transaction processing; these users know full well the impact a lack of integrated information has on the speed and accuracy of operational decision-making. It is also significant that 54% of existing ERP users expressed dissatisfaction with "their systems' integration capabilities."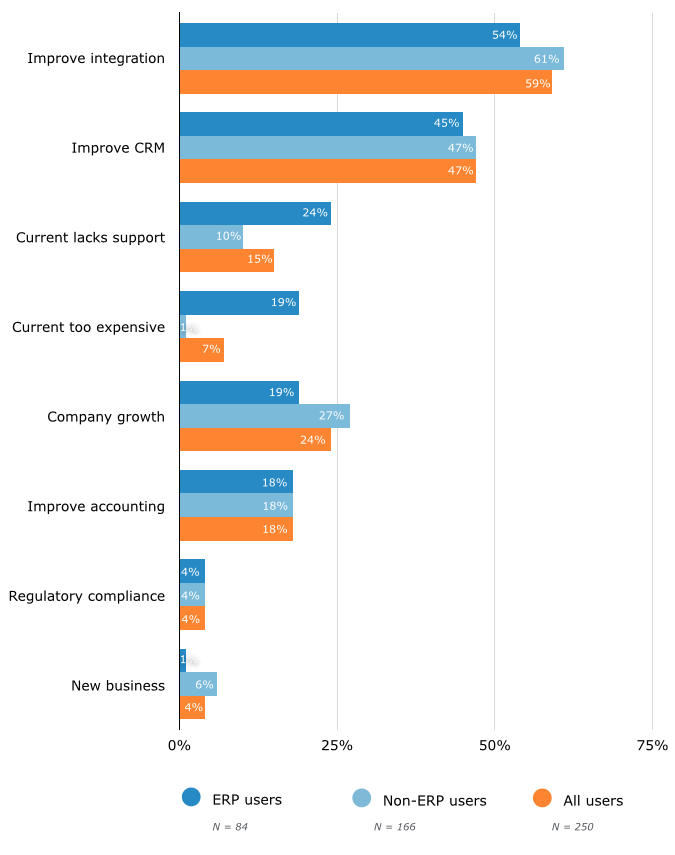 This new generation of ERP buyers includes experienced ERP users as well as brand-new buyers. These new buyers want more than basic transaction execution. They need data capture into an integrated database, with reporting tools and dashboards to provide timely insight on business performance and fuel the fast development and execution of growth and competition strategies.
It's not just the integration of data, but integration with other complimentary software applications and new customer-facing technologies, and features like single sign-on for fast and secure access.
Prospective ERP buyers now look at data integration and complementary technologies no longer as an option or afterthought, but as a built-in standard, and responsiveness and flexibility are at the top of the priority list. The rise of Cloud ERP software and SaaS configurations have helped to foster this expectation–it is now up to this industry to continue supporting the development of better, faster, and stronger business.
Another fascinating aspect the BuyerView Report highlighted is the perception of CRM functionality, and we'll be focusing on CRM use in next week's post.