This is the third of a four-part series on ERP buyer trends, based on the 2015 Enterprise Resource Planning Software BuyerView Report from Software Advice, a Gartner Company. We're taking a look at some of the current trends for leaders who are looking for ERP solutions.
Over the last two weeks, with the help of analysis and data provided by Software Advice, an advisory that matches ERP software buyers with vendors, we've discussed recent industry disruption in Part 1, and last week we addressed the renewed focus on integration, which the study noted was the most common reason among business leaders for considering an ERP implementation (59% of respondents).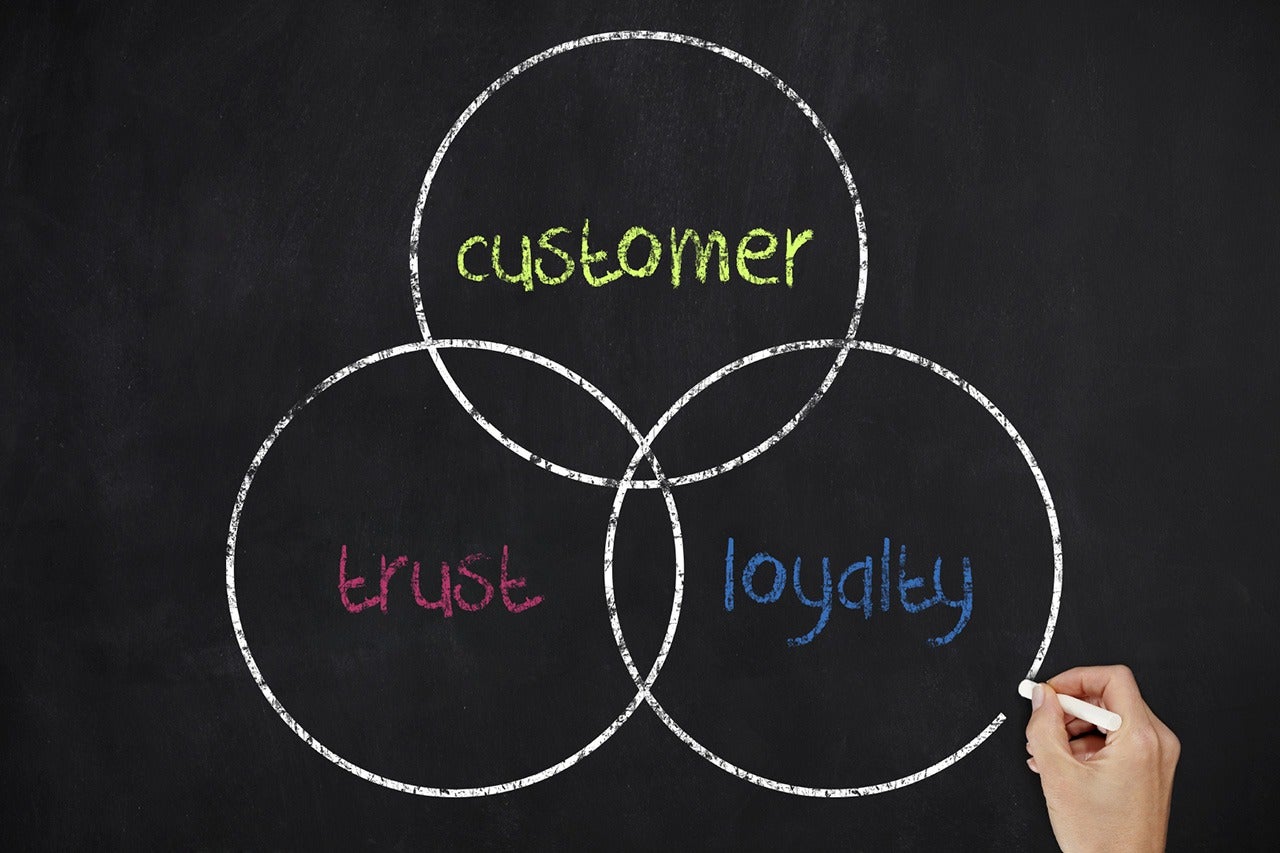 This week, we're taking a look at the second priority (by a small margin) for leaders considering a new or replacement ERP solution: a need for connected Customer Relationship Management (CRM) processes (47% of respondents).
Survey responses imply a fundamental change in the nature of CRM software solutions. First-generation ERP software often lacked critical tools for demand forecasting and customer management, so early CRM software was usually a stand-alone software package with a separate database.
Because the data was stored in separate systems, interfaces had to be built to help systems talk to each other and synchronize data. Of course, disparate solutions introduce headaches that will be familiar to many: duplicated data, multiple entry points, and overwritten records.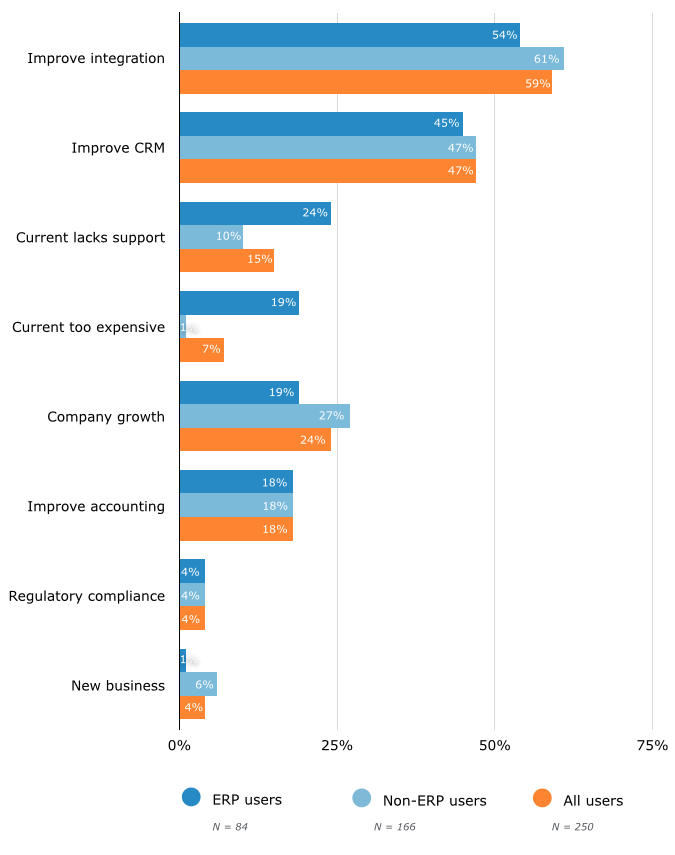 CRM software is no longer thought of as a separate software module to be "bolted on" to an ERP suite. ERP users now expect business solutions like CRM to work seamlessly with the ERP system.
This integration, as we discussed in last week's post, is especially critical for small and midsize businesses (SMBs), since it means reduced IT load and on-premise system investment dedicated to keeping systems in sync, and training new users. All of these pain points can give us insight into how new ERP buyers may well lean toward considering only those ERP vendors who can provide an integrated solution.
Like large enterprises, SMBs rely on CRM both to promote customer service excellence and to identify new potential customers and channels to grow business. However, the investment choices of SMBs seem to reflect a marked preference for seamless, connected solutions.
It could have something to do with the growing mobility of the workplace — Gartner predicts that more than half of all employees will be supplying their own mobile devices for work purposes by 2017. Employees now own an average of 3+ mobile devices, and companies are increasingly adopting various work-from-home strategies. In that scenario, connected and mobile solutions become more important than ever.
All of these influencing factors are relevant, but one thing is clear from the insights provided by this report: SMBs are tired of disparate business solutions. They're looking to integrated CRM to provide customer service teams a streamlined connection to efficient processes, products, and services. The ramifications of these trends are yet to be fully felt in the ERP marketplace, but vendors and service providers who are able to offer robust, tightly-integrated ERP and CRM software affordably to SMBs stand a better chance of reaching the new generation of ERP users.