Acumatica Commerce Edition
Deliver a consistent customer experience across all your sales channels with full integration between your online, mobile, and in-store service.
Why Choose Acumatica for eCommerce
Manage eCommerce, inventory, picking-packing-shipping, returns, customer support, and accounting from one dashboard with Acumatica Commerce Edition. This complete eCommerce ERP solution tightly integrates a robust eCommerce platform with Acumatica's Financials, Sales, Inventory, CRM, and Fulfillment systems using Magento with a proven connector provided by Kensium.
That means you can promise your customers more—and then deliver.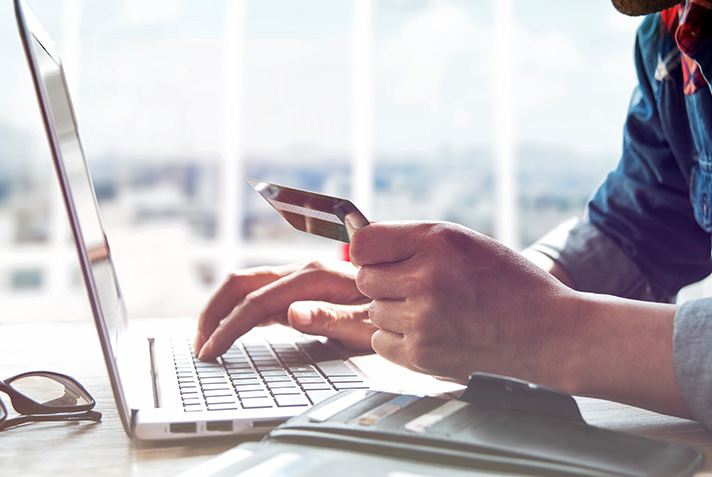 Benefits of Commerce Edition for Your Business
Reduce stock-outs and back orders

Connect with Acumatica Inventory Management to optimize your stock levels through automated replenishment.

Get real-time inventory counts across your business with a website that is integrated with the ERP system.

Speed up order processing and fulfillment

Reduce shipping and packing errors by automatically printing barcode labels and pick tickets.

Scan picked goods when they are placed in a box, and confirm shipment. Integrate with UPS WorldShip and FedEx Ship stations for even greater efficiency.

Streamline returns and exchanges

Boost customer satisfaction by automating your shipping and receiving workflows.

Manage returns for credit with automated reporting and quality control.

Provide a omnichannel experience

Centralize processing and gain a single source of truth.

Utilize single stream fulfillment for online sales, counter sales, catalogue sales, and telemarketing sales to serve a wide range of customers. Read more on the

Acumatica retail solution

.

Offer a world-class eCommerce site

Magento, a leading provider of eCommerce web platforms, offers an open-source product used by thousands of businesses to build, customize, and scale their eCommerce websites.

And these customer-friendly websites are integrated with Acumatica.

Gain a single source of truth

Centralize your processing for all channels.

Use single-stream fulfillment for online, counter, catalog, and telemarketing sales.
Core Applications of Acumatica Commerce Edition
Advanced Financials
Augment Acumatica's base financials with advanced financial capabilities, including GL consolidation, sub-accounts, automatic revenue recognition, and intercompany accounting.
Advanced Distribution
Access advanced distribution capabilities, including multiple warehouses, inventory replenishment, automated packaging, lot and serial numbering, and kit assemblies.
Magento Connection
Build your new website on the world's most powerful eCommerce platform, Magento. Link your systems to make Acumatica a comprehensive business management platform.
Product Configurator
Establish control over your products and give customers the options they're seeking. Create simple, non-stock, configurable, bundled, grouped, downloadable, and virtual products in Acumatica.
Optional Add-Ons for Acumatica Commerce Edition
Acumatica CRM
Manage leads, contacts, opportunities, and accounts and see all customer interactions from initial quote to service after the sale.
Acumatica Advanced Fulfillment
Add pick, pack, and ship capabilities to your Acumatica installation: Optimize inventory layout for item selection. Generate pick lists, packing slips, and shipping labels for each order. Support barcodes and lot/serial numbers to ensure accurate order completion. Notify customers of shipment progress through each stage of order fulfillment.
Sales Tax Automation
Know your sales tax obligations by state and region and automatically integrate sales tax to online orders.
Advanced Implementation Services
Get implementation services provided by an Acumatica-certified partner whose eCommerce experience and expertise has been certified in a multi-step process administered by Acumatica and Kensium.
Learn more: Commerce Edition Advanced Implementation Services
Amazon Integration
Connects Acumatica to Amazon's Fulfillment by Amazon (FBA) and Amazon Marketplace. (Coming Soon)
Learn how to use efficiency as your competitive advantage.
Meet your customers' expectations—before your competitors do.
Ecommerce ERP:
How to choose the right system.