Acumatica 2018 R2 was introduced around the country during the Acumatica Launch Event Series. Acumatica users learned about the usability, customer satisfaction, and compliance enhancements Acumatica's latest release provides their businesses.
The Acumatica Launch Event Series was the perfect way to share the enhancements Acumatica 2018 R2 brought to Acumatica cloud ERP. A team made up of Acumatica employees and partners crisscrossed the U.S., hitting major cities easily reached by members of our ever-expanding Acumatica community. The attendees were overwhelmingly positive in their response to the improvements they witnessed firsthand.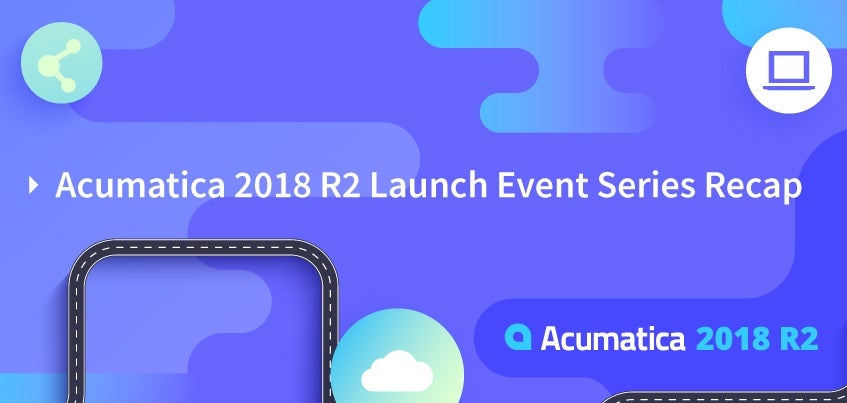 I'll recap what they saw and heard during these fully-attended, half-day events, but you can also watch our on-demand video of one of our Acumatica 2018 R2 Launch Events (in Anaheim, California) to get a feel for what they were like. These free events are filled with information and insights you can immediately use to grow your business.
On the road with Acumatica 2018 R2
Traveling the country and talking about the way Acumatica cloud ERP answers the unique business needs of SMBs around the world is something we look forward to every year. Getting to speak face-to-face with Acumatica customers, partners, and developers allows us to get feedback on our cloud ERP product and ERP platform, feedback we use for future product development. It's also a great opportunity to make new connections and rekindle old ones.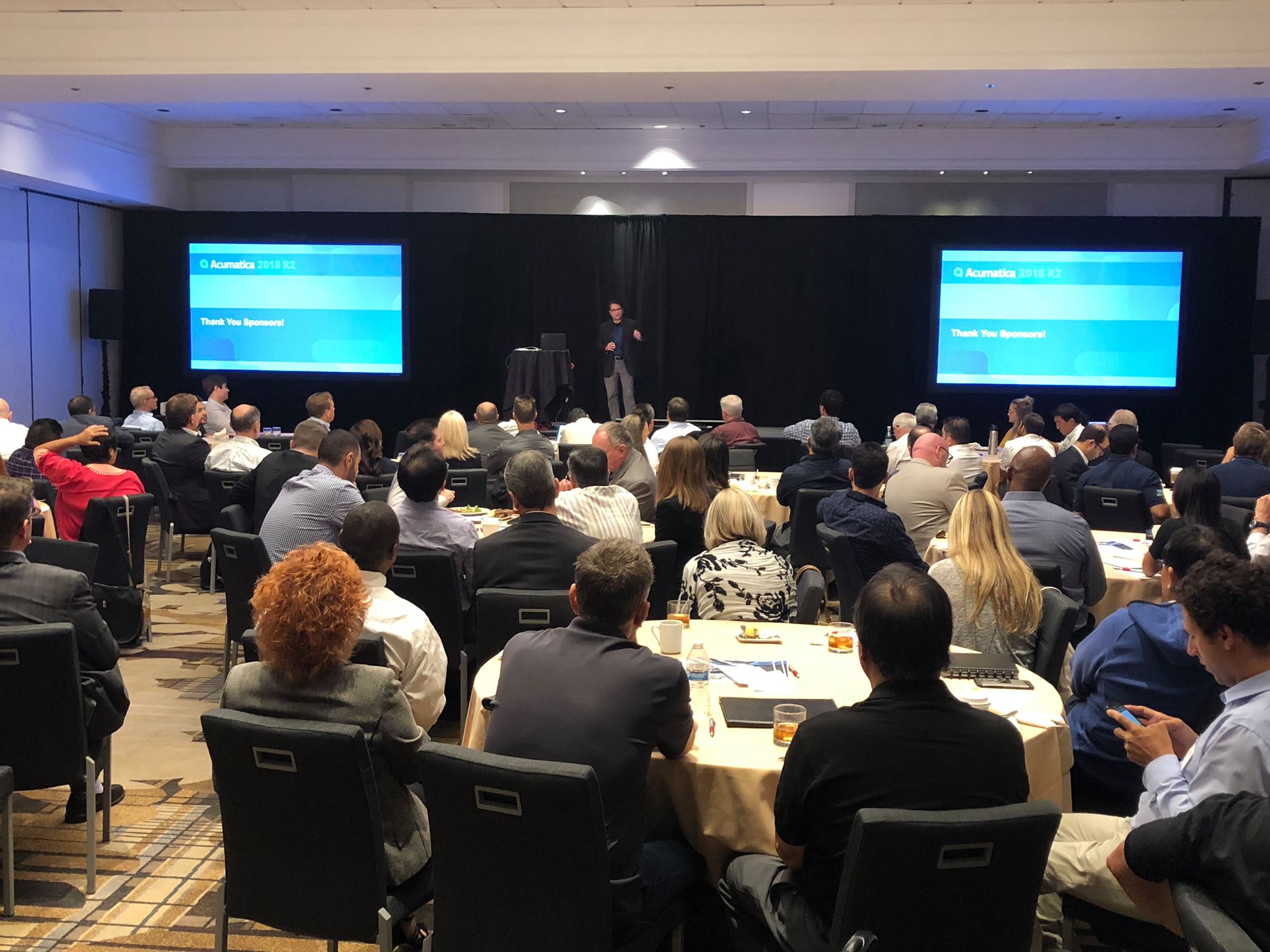 Pictured: A packed house at our Launch Event in Anaheim, California.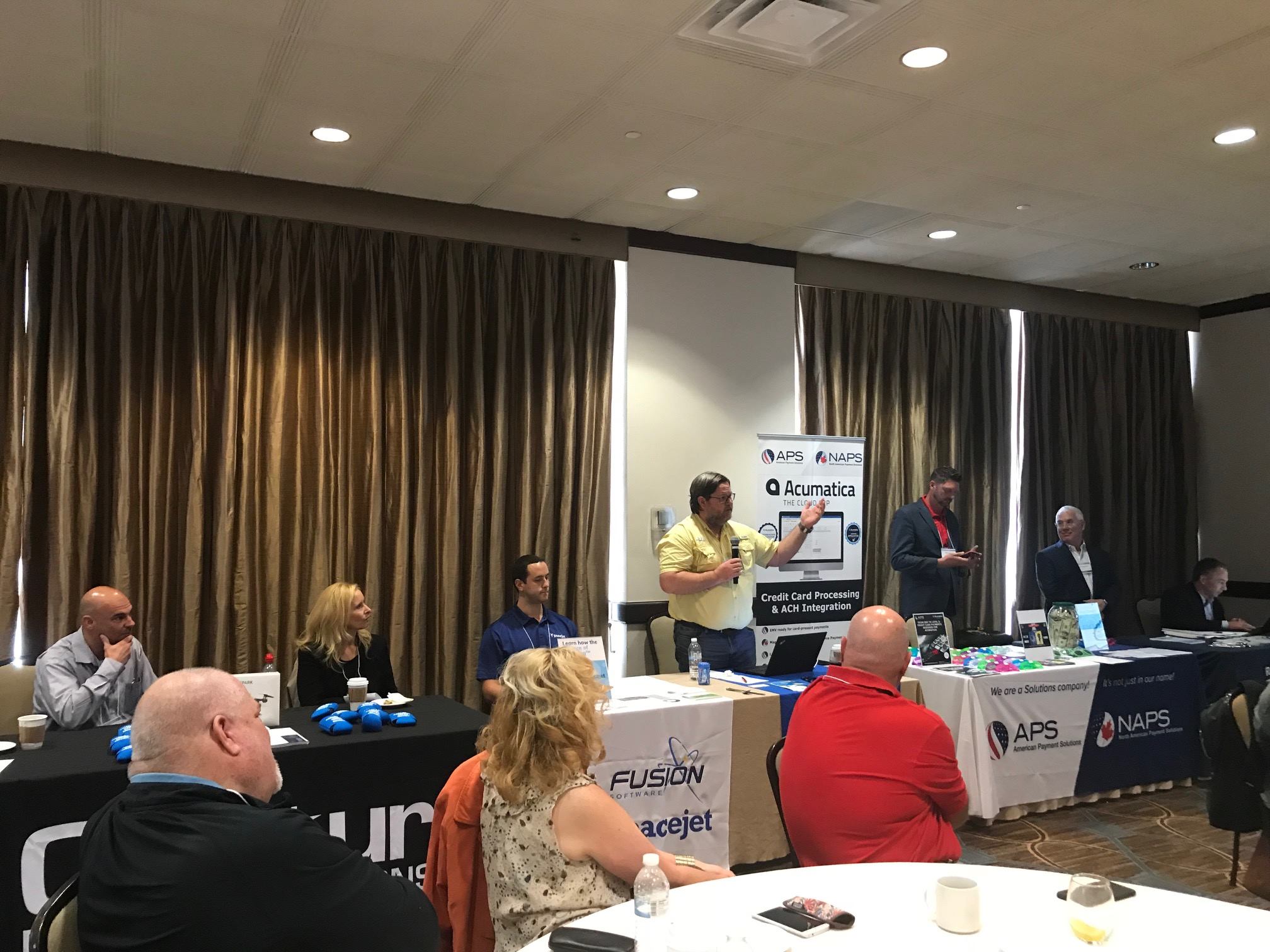 Pictured: A few of our awesome sponsors at our Launch Event in Columbus, Ohio.
In our post recapping the Launch Day Event in Boston, Acumatica CEO Jon Roskill says, "We have stepped in to fill a void that is not being met by larger, less nimble competitors. Our focus in this 2018 R2 release on usability, customer satisfaction, and compliance addresses the changing market requirements of today while also representing our targeted response to customer feedback—new dashboarding capabilities is a perfect example."
During the events in the Acumatica Launch Event Series, the practical and powerful improvements made possible by Acumatica 2018 R2, including the new dashboarding capabilities Jon mentions, were put on display. After lunch and networking in the Partner Showcase, attendees were given an in-depth look at the business benefits and functionality brought by our latest release and how they rest on the three pillars of usability, customer satisfaction, and compliance.
Usability
In their 2018 ERP Technology Value Matrix report, Nucleus Research ranked Acumatica highest in Usability out of 22 ERP vendors. With Acumatica 2018 R2, we wanted to further increase that ease-of-use for our end users. For example, in  Distribution Management, we improved discount functionality, saving time in sales, order management, purchasing and accounting. We also streamlined purchase receipt processing through new landed cost enhancements, and more. For Manufacturing, improvements to Advanced Planning and Scheduling (APS) equals accurate and reliable delivery dates and the integration with Project Accounting helps businesses determine profitability for large jobs and contracts.
Additional details on these upgrades, as well as those made to our Financial Management, CRM, Field Service, Commerce, and Construction editions, can be found in our Acumatica 2018 R2 Overview.
Customer Satisfaction
With increased usability comes increased customer satisfaction, something Gartner says Acumatica excels at, as noted in their Magic Quadrant for Cloud Core Financial Management Suites.
Customers will find increased mobile functionality through improvements to push notifications, navigation, and customization updates. They'll also benefit from pop up notes which they can add to remind themselves of important updates, changes, or actionable items; productivity and usability while working with documents, customers, vendors, and items is increased. Improved navigation, reporting (in the form of pivot tables and side panels in the same screen for Generic Inquiries as well as creating multiple reports merged into a single package), and user-defined creation enhancements all help customers' efficiency and increase their bottom line.
The Acumatica 2018 R2 press release is a great resource for more information on these enhancements and benefits.
Compliance
Finally, Acumatica 2018 R2 provides more functionality to support ASC 606 compliance in deferred revenue recognition within our Financial Management edition. We strictly support compliance standards as mandated by regulation.
Attendees of our Acumatica Launch Day Event Series were able to see the compliance support along with the usability and customer satisfaction improvements firsthand as well as ask any critical questions in person.
The half-day event continued with a Title Partner Spotlight, an Exhibitor Partner Spotlight, an Industry Analyst Perspective, a Customer Panel, and additional time for Peer and Partner networking; a Construction Edition Overview was an optional session. The four-hour time frame (not including the lunch and initial networking) allowed attendees to get in, get out, and get their businesses moving.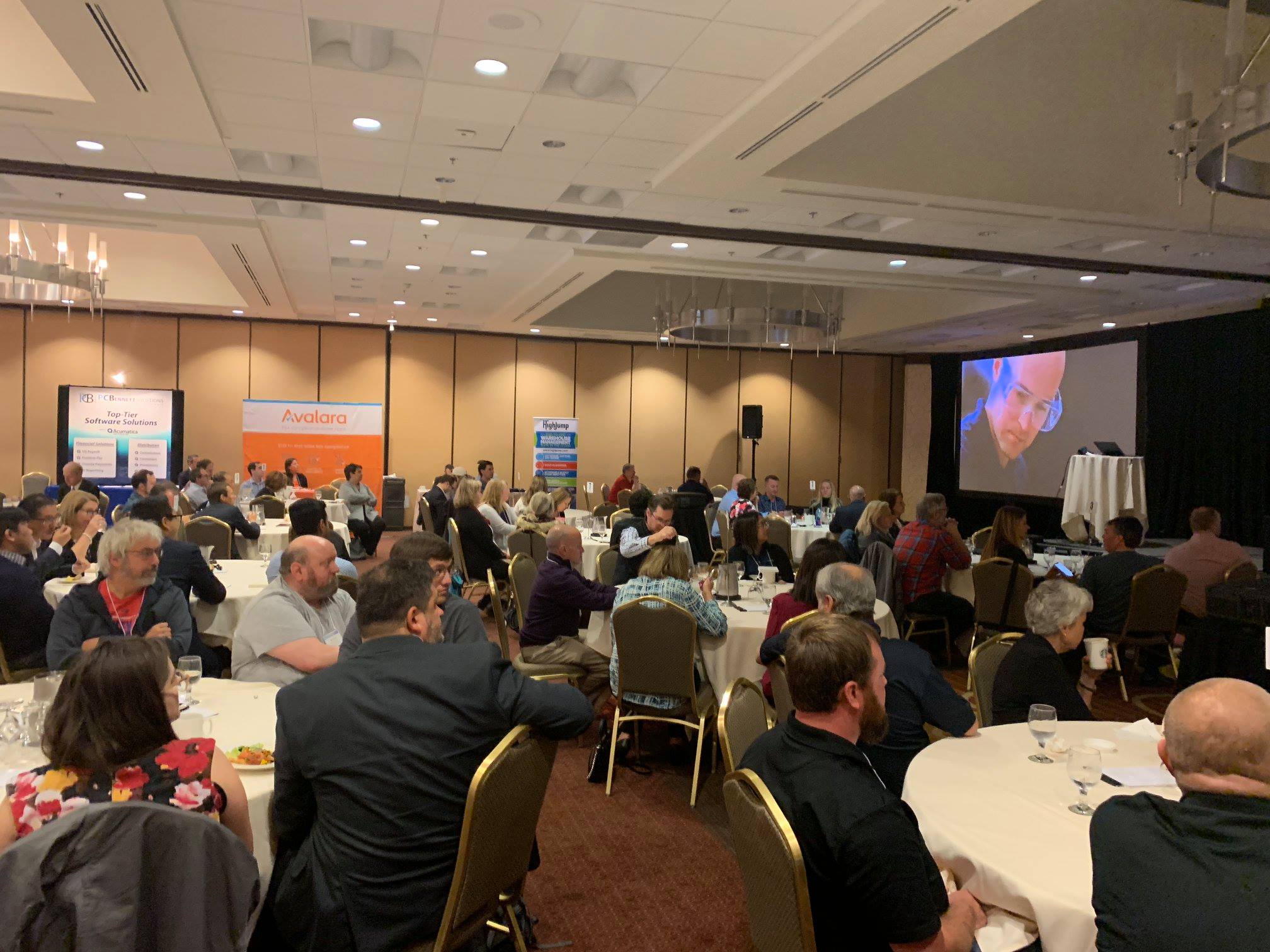 Pictured: Attendees watching a customer success video testimonial at our Launch Event in Bellevue, Washington.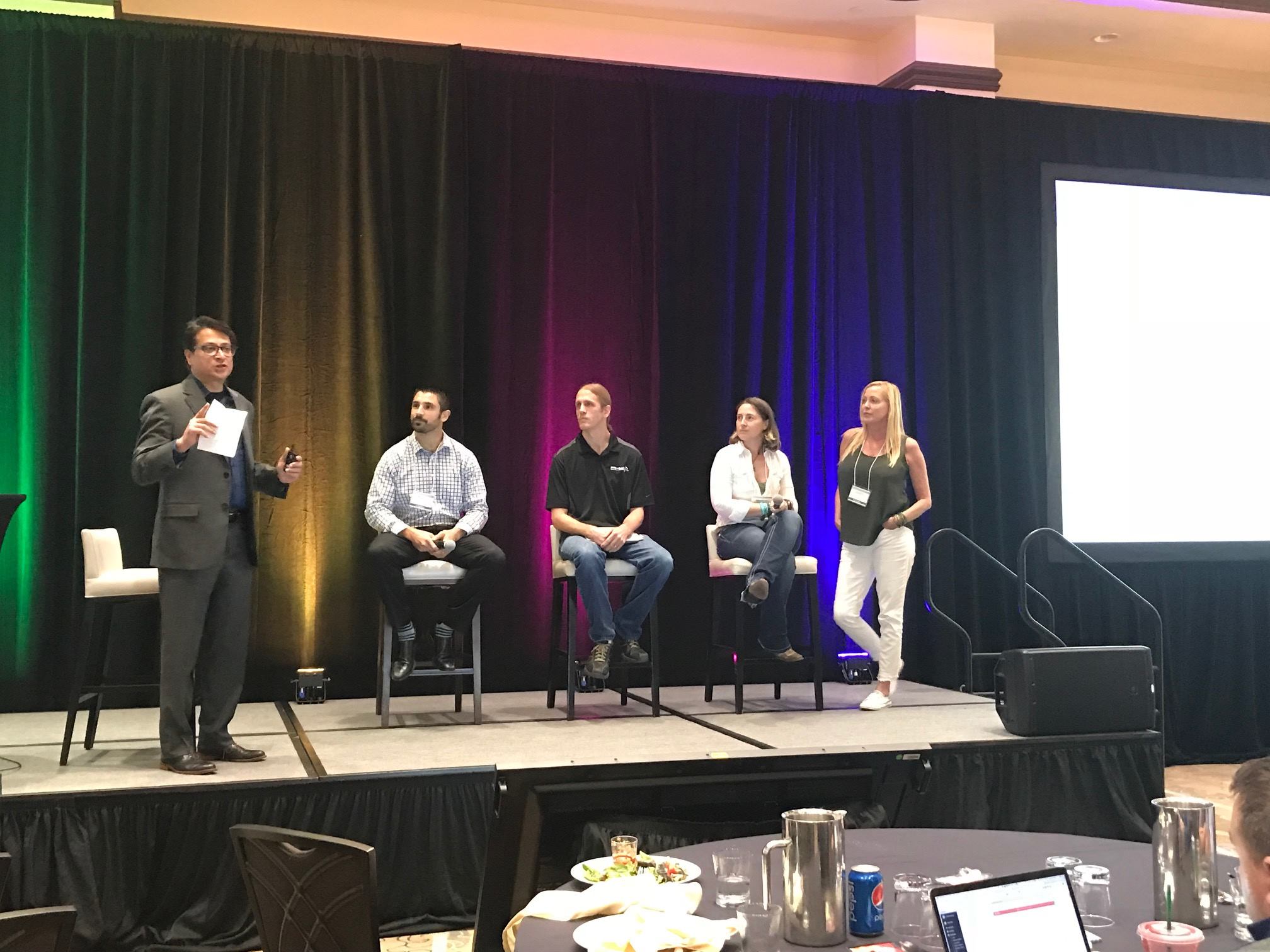 Pictured: A customer panel at our Launch Event in Orlando, Florida.
We want to thank and acknowledge our sponsors who make the Acumatica Launch Event Series possible.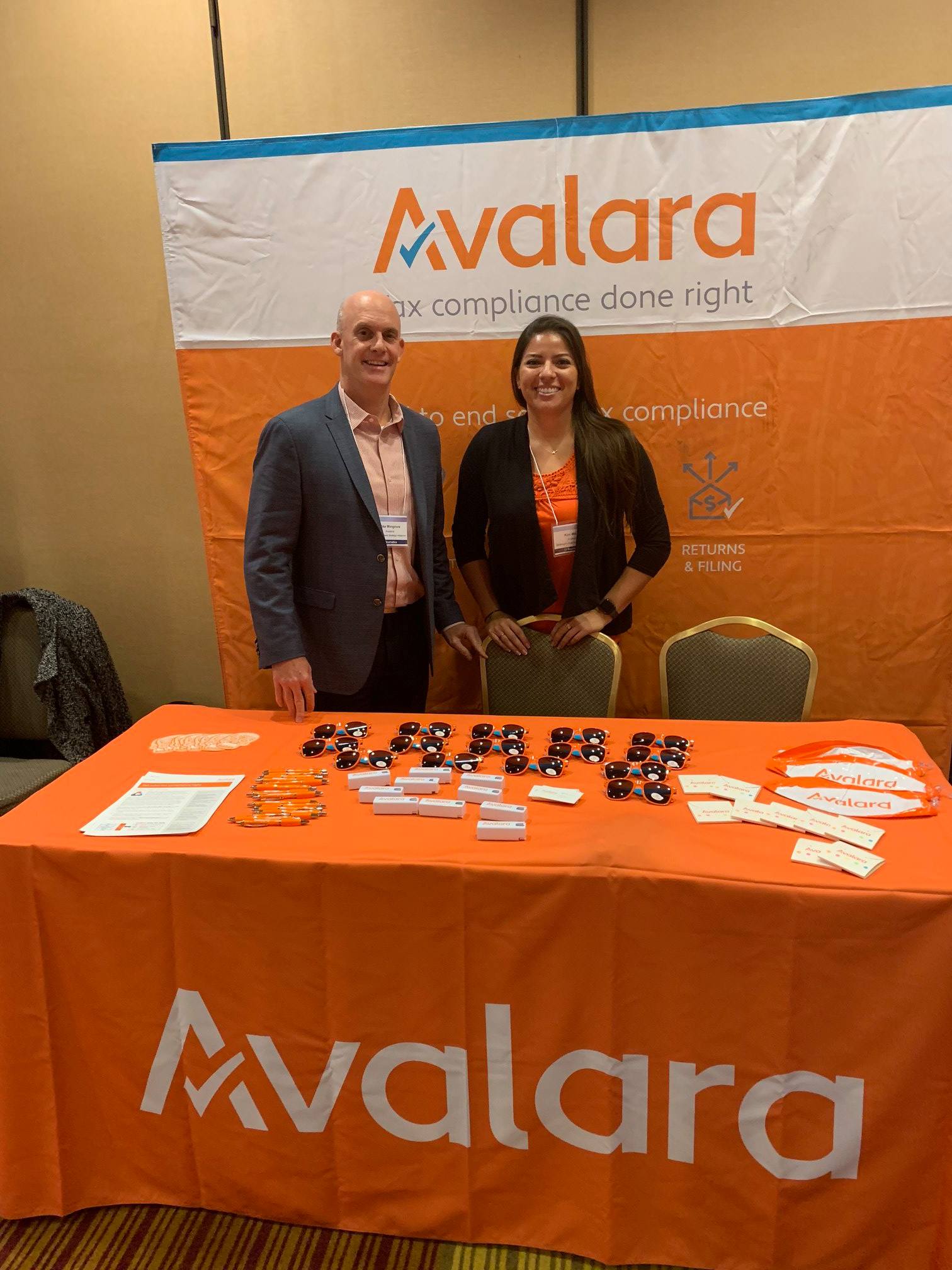 Pictured: A few members from the Avalara team at our Launch Event in Bellevue, Washington.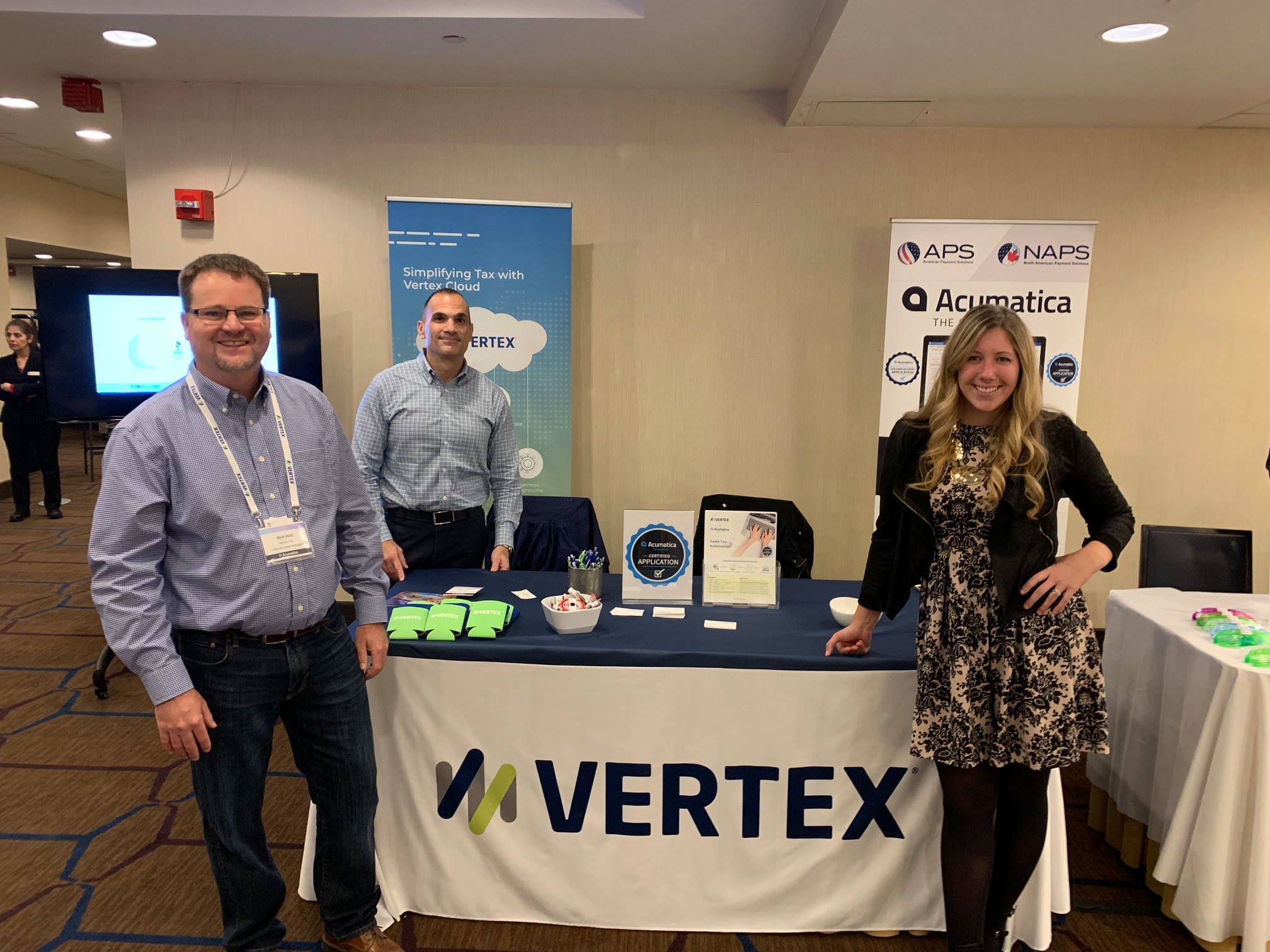 Pictured: A few members from the Vertex team at our Launch Event in New York.
Moving forward with Acumatica and Acumatica 2018 R2
Now that the Acumatica Launch Event Series has concluded, we're anticipating our next Acumatica cloud ERP event, Acumatica Summit 2019, coming January 27-February 1, 2019 in Houston, Texas.
We consider our annual Summit to be the cloud ERP event of the year where attendees participate in hands-on training, learn about Acumatica's product roadmap, network with peers and partners, and gain additional insights into the best-in-class functionality provided by Acumatica 2018 R2. Register today to take advantage of our special early bird pricing.
Until then, you're welcome to contact our team with any questions about Acumatica 2018 R2, Acumatica Summit 2019, or our products and ERP platform. Let's get your business moving forward with Acumatica cloud ERP.