An intuitive Cloud ERP system
Ethical business practices
#1 in customer satisfaction
An intuitive Cloud ERP system
Discover the power of Acumatica for your business
Acumatica Cloud ERP software is a born-in-the-cloud platform built to integrate with the way you work, with technology that connects your business across time and distance. Uncover robust business benefits and cost savings enabled by Acumatica.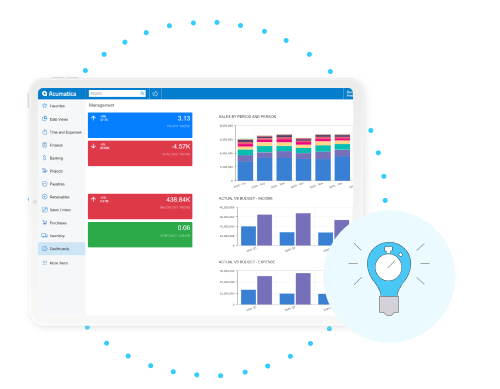 Ethical business practices
We put our customer first
Customers are our most important assets and we are committed to their success. Our licensing model, data policies, and support mechanisms are designed to meet the needs of customers, not shareholders, and are unrivaled in the industry.
#1 in customer satisfaction
Highest customer relationship rating in the industry
Acumatica is proud to be recognized as one of the best ERP software products on the market by leading industry organizations, publications, and our customers.