Keeping up-to-date on various developer-related technologies & best practices is key to delivering high-quality applications and value to our customers.  We strive to be the best at providing the resources and knowledge to help our Acumatica developer community build the best applications for their customers, efficiently at the highest quality levels possible. One of the ways we achieve this is through our annual Virtual DevCons.  We are quite pleased with this year's event – as it keeps getting better and better year after year!

Last week, we delivered our fourth-annual DevCon 2020, and if the laudable feedback we received from the attendees is accurate, it was a great success in delivering on our goals this year. The positive feedback explains the year over year growth – as we again blew away our registration & attendance goals again this year! It's exciting to see the continuous explosive growth of our developer community.
We delivered 12 sessions over the 2-day conference which topics ranged from the xRP Framework to Integration to Mobile… as well as a Panel session on our Acumatica Surveys community project, discussing what it was like working together with a disparate group of developers from our Developer MVP community and internal Acumatica developers in response to the COVID-19 Pandemic, helping customers check on the wellness of their employees using our new surveys framework which you can download and install today.
Sessions Summaries & Highlights
Ajoy Krishnamoorthy kicked off our event again this year providing us with an overview of the event and an update on our business & platform.
Ajoy also updated our attendees on our Acumatica Developer Community Activities – such as our Acumatica Surveys community project which you can learn more about on GitHub. And of course, he thanked our wonderful even sponsors: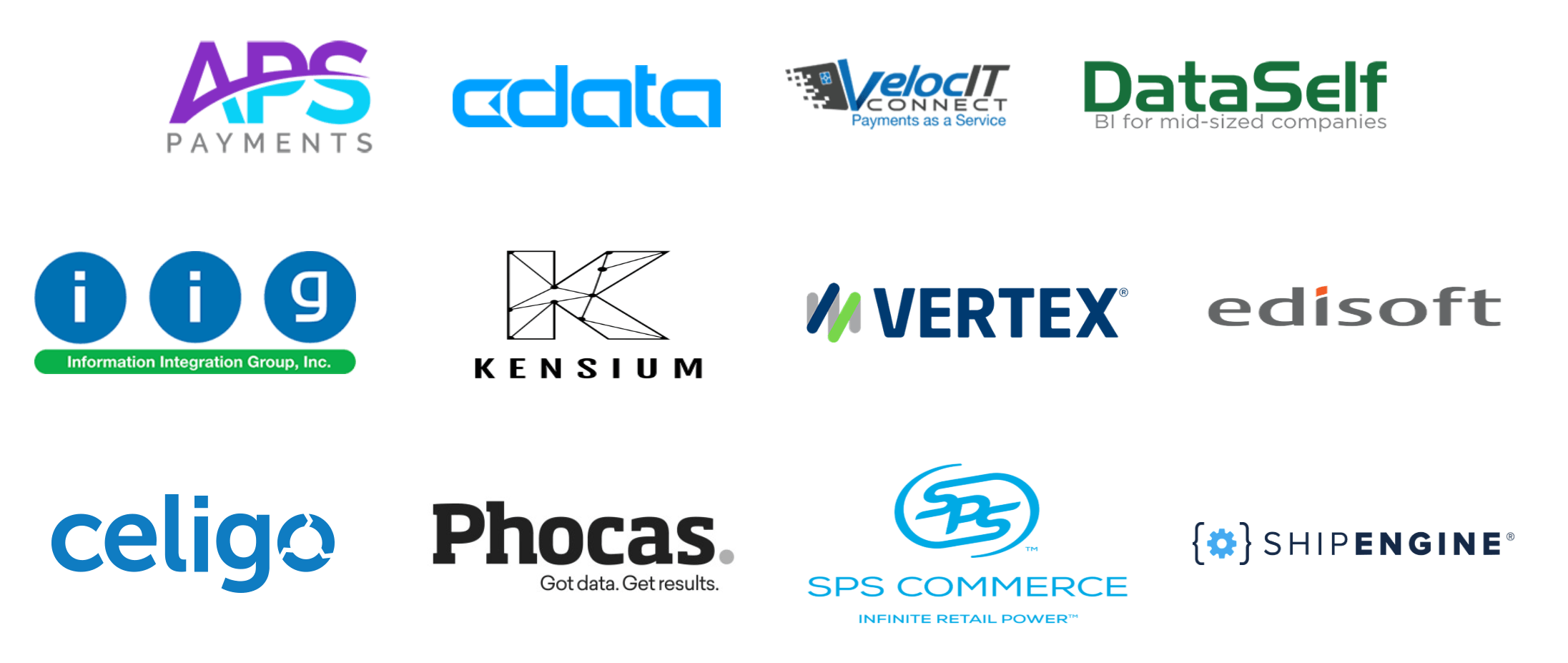 xRP Framework Fundamentals & Best Practices
As is our usual practice at our two premier developer events – Acumatica Summit and the Virtual DevCon, our first session provides our viewers an opportunity to review and update their knowledge on our very powerful xRP Framework. Although this session is a high-level overview, even very experienced developers with our platform find the session useful.  For example, Dhiren shared a couple of new feature added to the Framework recently:
Ability to Call Protected Members of Graph in Graph Extensions
Support for setting up Acumatica as a listener via Webhooks so that external application can notify Acumatica
Taking Advantage of our Testing Framework & Tools to build Quality Applications
Dmitry in his session focused on sharing with developers how to build quality Acumatica applications by using our Testing Framework and tools available which dove-tail very well in our session on the Acuminator & Other Developer Tools later on Day One and the session on the Testing SDK on Day two of the conference.  These sessions provided the theme of the DevCon – of Assuring Quality Applications for our customers – providing Acumatica's developer methodologies, tools, and best practices to our developer community in order for them to deliver the highest quality apps possible to our customers.
Acumatica Mobile Framework
Absent the past couple of years, we had Cesar deliver a session on our Mobile Framework.  He provided an overview of the framework necessary to easily build mobile applications with a look of what's behind the scenes.

This was one of our highest rated sessions of the developer conference.
Push Notifications & Webhooks: Synchronizing changes between Acumatica Instances
Marco Villasenor, from our partner Interastar – an excellent developer who along with his team won first prize at our very first hackathon at our annual Acumatica Summit and has written a number or developer blogs over the years – provided a session demonstrating how to use Push Notifications and Webhooks to synchronize changes between Acumatica SAS instances.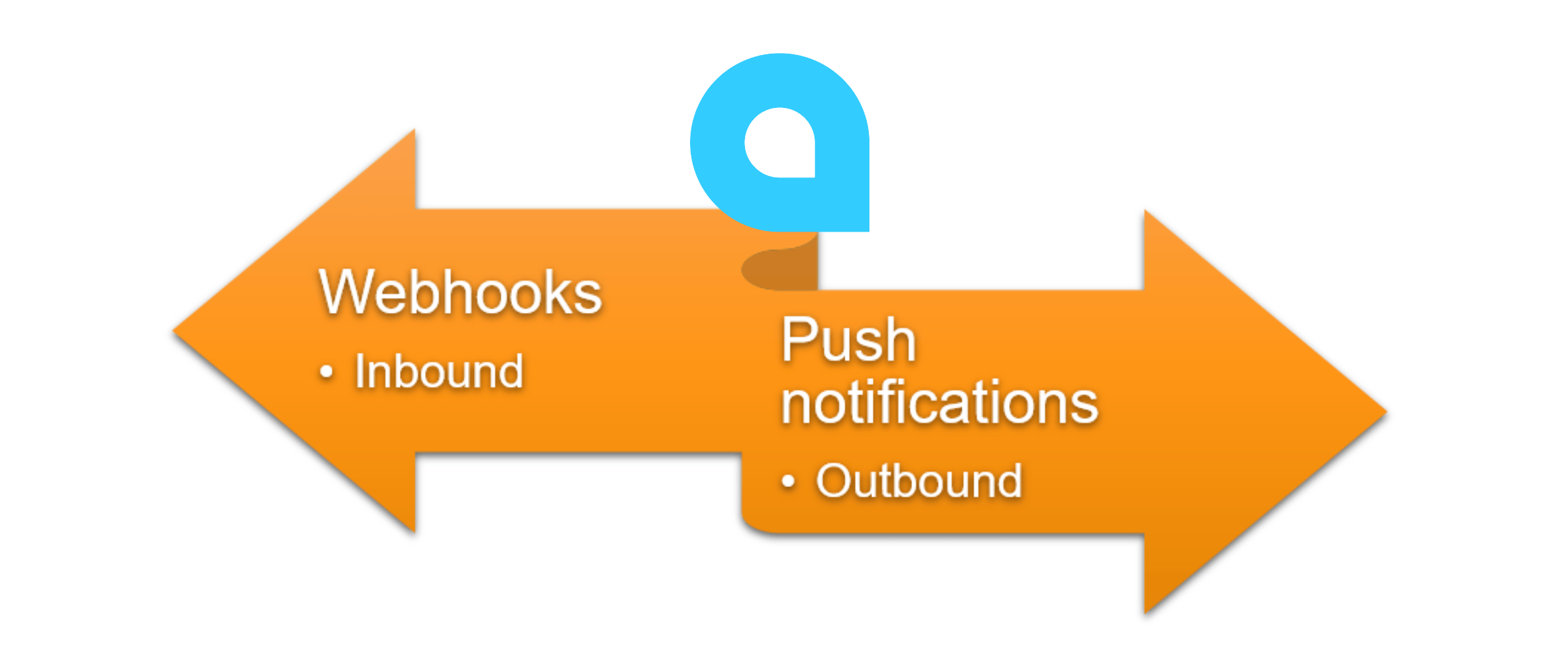 In his presentation he provides the sample code you will be able to download along with all the sample code used in sessions we presented this year.  Look for updates on links to sample code, presentation slides, and session recordings at https://acumatica.com/devcon in the coming days.
Acumatica Workflow Engine​ – Notation and Usage Examples​
Stan Lesin, perhaps recognized for his work on Fluent BQL, provided developers a look at our new Workflow Engine.  As an example, he provided an overview and some example scenarios such as the workflow customization – shipment on inspection state: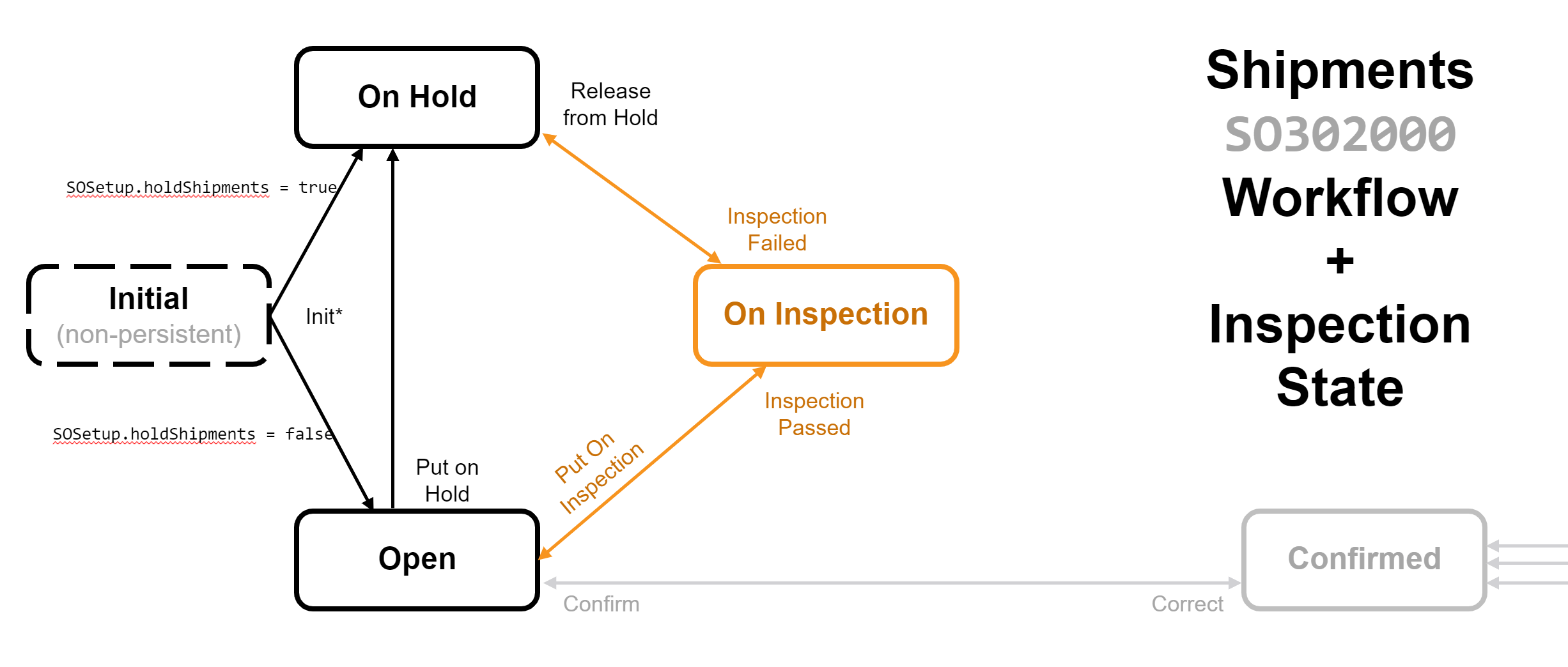 Integration: How It's Done
One our most popular presenters of the years, Sergey Marenich has been working hard leading development on Acumatica Commerce Edition the past couple of years.  He shared with us his commerce enabled ERP vision – along with the connector architecture, synchronization algorithms, and other details developers are interested in understanding.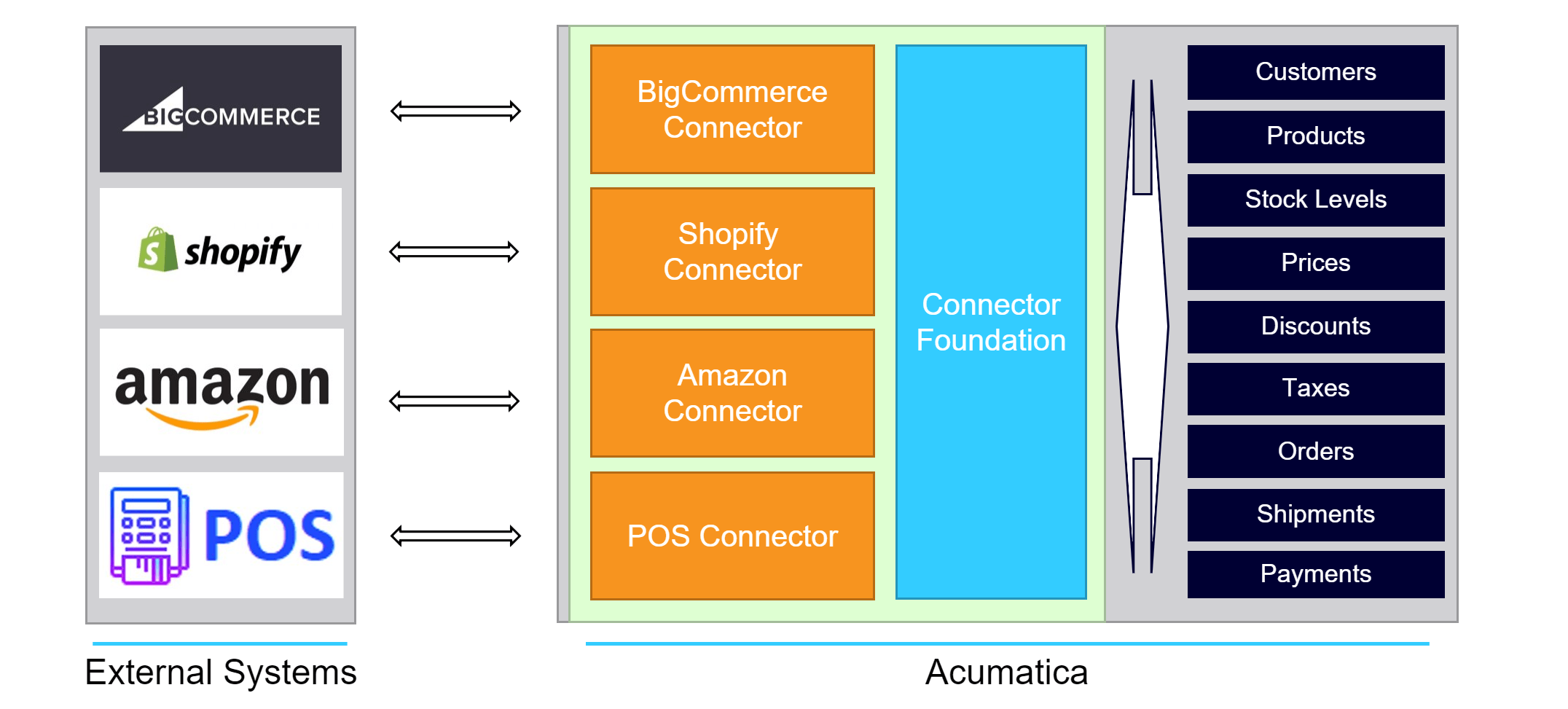 Developer Roadmap
Anchoring our event every year is a presentation on our Developer Roadmap.  This year, Mike Chtchelkonogov – one of our founders updated us the core platform priorities, the development work-in-progress, and provided us with a glimpse of the future – 2021 and beyond.  Mike, along with co-founder, Andrew Boulanov provided a few early demos of some of the work-in-progress.
Future Front-end Architecture


Well, I hope this provided a taste of this year's Virtual Developer Conference and what you might have missed.  But no worries, we will  have the recordings available sometime next week.  The slides and sample code should be available by the end of the week.
I left a few sessions out do to space constraints.  You can review the entire session schedule at our DevCon landing page and any updates to content availability we have promised to provide you.
And if I may, I wish to leave you with one more thing…
A Developer's Call to Action