The Acumatica Team has been hard at work over the past year, preparing for the launch of Acumatica 5.0. Now it's time to celebrate!
With our friends at CenturyLink Cloud, we're throwing a launch party to celebrate the launch of Acumatica 5.0 hosted on CenturyLink Cloud.
If you're in the Greater Seattle area and want to learn more about how Acumatica can unlock your business potential, join our team at CenturyLink field's West Club Lounge on Thursday, January 22 from 5pm to 7pm. ,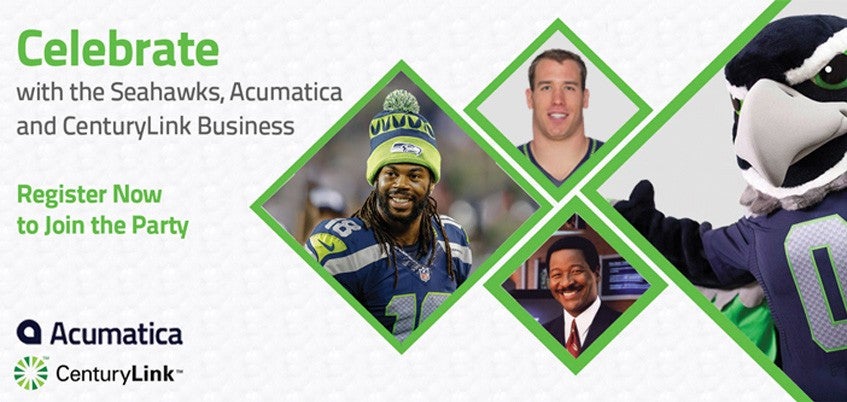 We're so excited to welcome special guest Sidney Rice, Superbowl Champ and retired Seahawks' Wide Receiver, current Seahawks' Tight End Zach Miller and Emmy-award winner and legendary Seattle weatherman Steve Pool as our host for the evening.
Blitz, the Seattle Seahawks' Mascot will also join us to add fun to the festivities
We look forward to meeting you for an evening of celebration and fun, and to making business faster, better, and stronger this year with Acumatica 5.0.