Danforth Pewter's history reaches back to the 1700s, but that doesn't mean their software and hardware solutions should. That's why when the company's disconnected legacy systems needed an overhaul, they searched high and low for a modern, integrated solution and found it with Acumatica cloud ERP.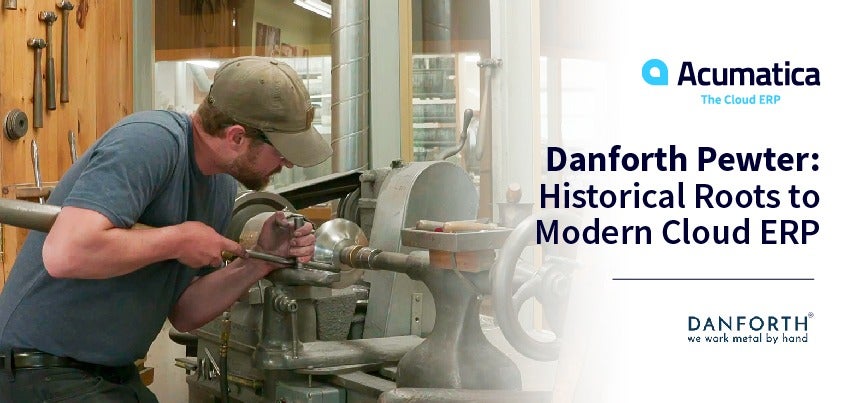 Not too many companies, including Acumatica cloud ERP, can trace their roots back to the 1700s, but Danforth Pewter can. Founder Fred Danforth says his great-great-great-great-great grandfather opened a pewter workshop in 1755, and the family worked in pewter for almost 120 years, until 1873. "It has given me great inspiration and pride over the course of the last 40 years to have that background."
Launching Danforth Pewter in 1975, Fred and wife Judi's goal for their Vermont-based company was to create "beautiful, functional things for everyday life." They succeeded, currently selling their over 2,000 handmade pewter products in nine retail stores (including the latest that just opened in Portsmouth, New Hampshire) and online, as well as wholesale to hundreds of independent retailers. However, in 2013, they realized that their outdated, disconnected software and hardware they had relied on for 24 years were reaching their end of life.
Finding the cloud ERP that "didn't exist"
Bram Kleppner, CEO of Danforth Pewter, knew exactly what he wanted in a new ERP solution. It needed to be able to handle AP, AR, inventory control, and manufacturing. It also needed to integrate with their retail POS system and provide a better shipping solution.
He says in the company's customer success story, "We looked around for quite a while for what we wanted—an ERP that could integrate with a POS and our website, and one that wouldn't cost more than a couple hundred thousand dollars. Everyone told us that it didn't exist, that it would cost $5 million. 'In your price range,' they said, 'there are no integrated systems.'"
Having two separate systems (and with little hope of finding an integrated solution) was a challenge, according to VP of Finance and IT Beth Morrissey. "We'd have to pull information from both systems and marry them together to be able to get reports."
Adding to their plight, the Danforth Pewter team found out that their IT support company was shutting their doors. This, however, turned out to be a blessing in disguise. With the help of their new IT support company, they not only found fully integrated financial management software, manufacturing ERP software, and distribution software that also provided a connected POS solution, they found one they could afford: Acumatica cloud ERP.
"Once we heard about Acumatica, the choice was easy. It was the only one that met our criteria," Bram says.
How Acumatica's modern solution brought new life to a historical business
From a manual, inefficient, and inaccurate solution to an automated, quick, and easy-to-use one, Danforth Pewter was able to experience a fresh start. Beth shared one example. "At the end of each quarter, when I did a cycle count, I'd have to manually cross out inventory in the POS to bring into the other system. That took me hours. We can now see what is being produced and moving through the shop and where work is in process, so we are far more accurate."
The company, which chose the on-premises version due to their unreliable internet connection, implemented Acumatica Financial Management, Acumatica Manufacturing Edition, Acumatica Distribution Edition, FusionRMS – Retail Management Solution, and Avalara – Sales Tax Automation.
The launch of Fusion POS was, as Bram describes it, "smooth as silk."
"It was almost eerie how flawless it was. So when our partner of record had some difficulty bringing Acumatica online, we switched to [Acumatica Gold Certified Partner] PC Bennett Solutions and couldn't be happier," he says.
Bram praises the way Acumatica has improved their customers' experience and satisfaction, and shares the additional benefits of:
Eliminating manual input into two systems
Accurate inventory counts and reduction of hours spent on quarterly physical counts
Increasing the number of orders shipped per day
Increasing employee productivity
Easy training with an intuitive system
Growing the business without needing to add additional staff
Additionally—and importantly—Danforth Pewter has gained deeper insights into sales through their now integrated POS and financial systems, resulting in better product presentation, increased sales, and improved marketing efforts targeting specific customers. Their customer success story provides additional details.
"The leadership team of any small or medium business considering an ERP system is doing themselves a great disservice if Acumatica isn't on their list to investigate," Bram says.
We appreciate his endorsement. We hope you'll take his advice to investigate our financial management software, manufacturing ERP software, and distribution software for your business. We also hope you'll follow his company's example of taking advantage of a unique opportunity at our annual Summits: participating through a showcase display of our customers' products. Danforth Pewter displayed last year, and we're looking for new customer products to feature at Acumatica Summit 2020 (registration is live).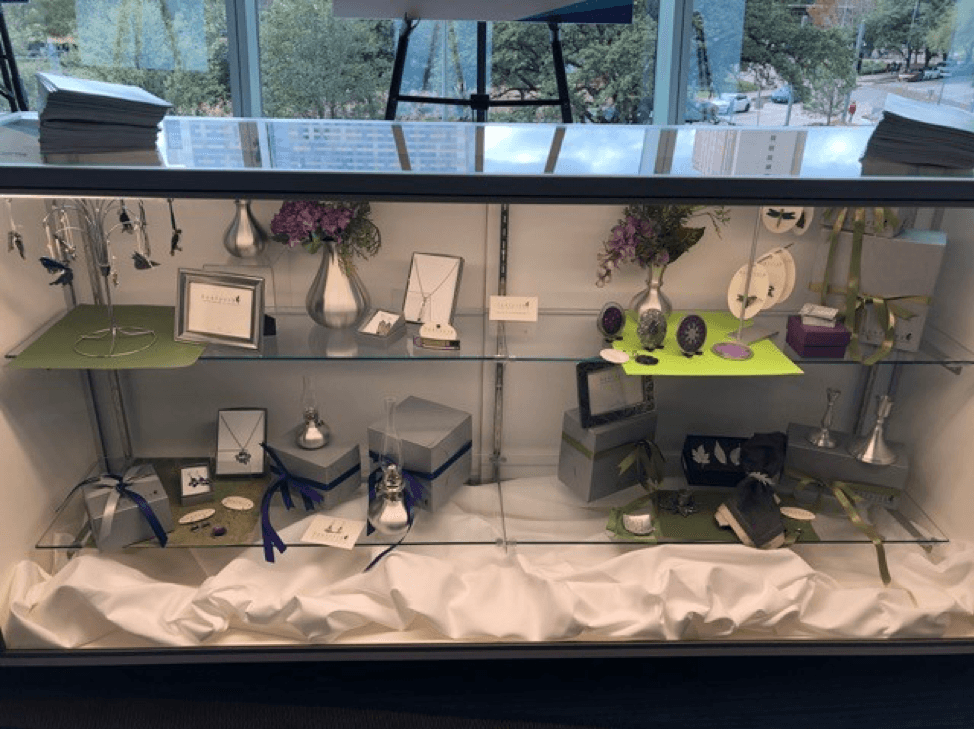 Feel free to contact our team with any questions about participating through product placement at the Summit, our cloud ERP software, or to request a demonstration.
Learn More About Acumatica Summit 2020