Integrated Business Systems (IBS) opened their doors decades ago, and until recently, their customers were operating on the same internally built technology stack the company had been building upon for 40 years. To give you some perspective, the legacy product was written using Macro 32 Assembly.
In 2014, IBS evaluated their position in the evolving technology market and the products they were providing in the real estate management vertical. They realized that a new, more efficient system was necessary to compete with and surpass the competition in the property management software space. Key competitors were offering solutions that were not only functional, but easily learned and navigated as well.
IBS began the search for a new software platform, as they knew developing a new system from the ground upwards would take more than half-a-dozen years – time they did not have. After looking at a number of cloud-based platforms, IBS decided that the robust functionality and flexibility of Acumatica made it the platform for their solution and their customers. Not only could IBS use the open API capabilities of Acumatica to develop their ideal base product, but customers could also mold the product to create a comprehensive property management solution that fit their unique needs.
Shortly after choosing Acumatica for what would become their one-of-a-kind property management solution, IBS chose Kensium Solutions as their development partner. The relationship, which was initiated by Acumatica in August of 2014, was a hit from the start. IBS' requirements were met by Kensium's resources and team of certified Acumatica developers. The planning phases of the project took place in early 2015, and the first version of Imperium, now IBS' flagship product, was released in the middle of 2016.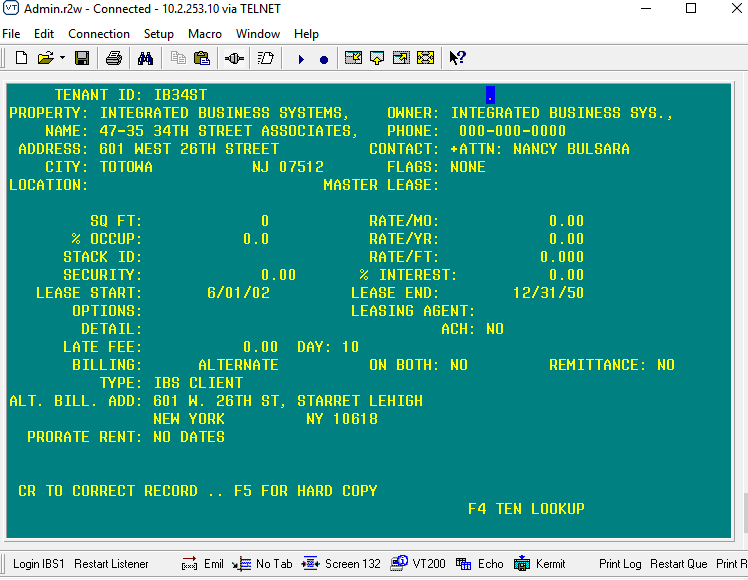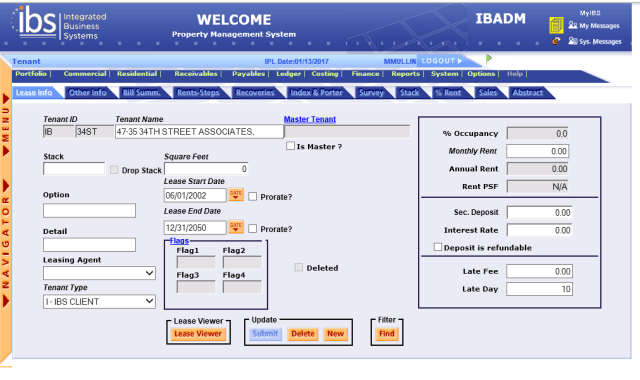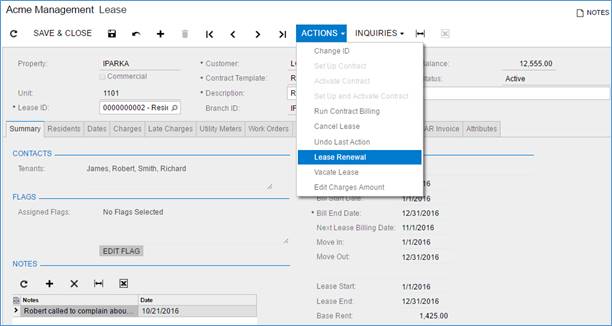 The core of the solution is based in Acumatica's financial module, where property managers are able to use a single dashboard to view and edit accounting, CRM, their tenant portal, work order management, and more.
The Opportunity with Acumatica
IBS was ready to make the move to a more modern platform on which real estate owners and property managers could easily access their information on a variety of devices, as well as in the cloud. With a new system in place, IBS could ensure clients a smoother user experience and less maintenance caused by dated applications – not to mention users could integrate their own applications into the system using Acumatica's open API. Additionally, they were able to maintain industry compliance with appropriate and accurate report generation. This feature, previously lacking or inconsistent, improved the reliability and efficiency of administrative tasks.
With no existing Value Added Reseller (VAR) offering an Acumatica solution in the real estate management space, IBS saw themselves in a position to offer a flexible, cloud-based system to property managers in the United States and across the world. Acumatica's features related to rates and currencies simplified the decision for IBS to begin offering their solution internationally.
How Imperium was built on Acumatica
After a comprehensive discovery process, Kensium Solutions found that the most efficient way to build Imperium's key components was through Acumatica's financial capabilities. Kensium's team used the out-of-the-box Financial Management tool to create property-centric tasks in the areas of construction, property management, unit costing, and more.
Every customization began with a fit-gap analysis to determine which existing Acumatica components could be utilized to reduce development hours and cost of materials. For example, the ERP's fixed assets module was converted into a property module, and the contracts component became Imperium's leasing section.
The utilization of existing Acumatica components was instrumental in the effective delivery of this large-scale customization project. Also it should be noted that the since Acumatica's business logic is written in modern C# and shared, we and other ISVs/developers can use these components as documentation and easily modify and provide additions. Also, through the use of workflow tools, such as JIRA, Kensium's team was able to find the most efficient way to incorporate the requirements provided by IBS. Some of these requirements included combining several screens and integrating Generally Accepted Accounting Principals (GAAP) into Imperium.
While some of Imperium's components required overhauls to the Acumatica interface, some remained similar in nature. Contract billing, for instance, was linked in the contract management module, where businesses can manage everything related to their properties leases and contracts.
One custom feature added to the Property Management module specifically for the Imperium solution was the Amenities tab, which can be used to describe certain features of a specific property. Following is a sequence demonstrating how a user would add a variable to the Amenities tab using the integrated amenity smart panel.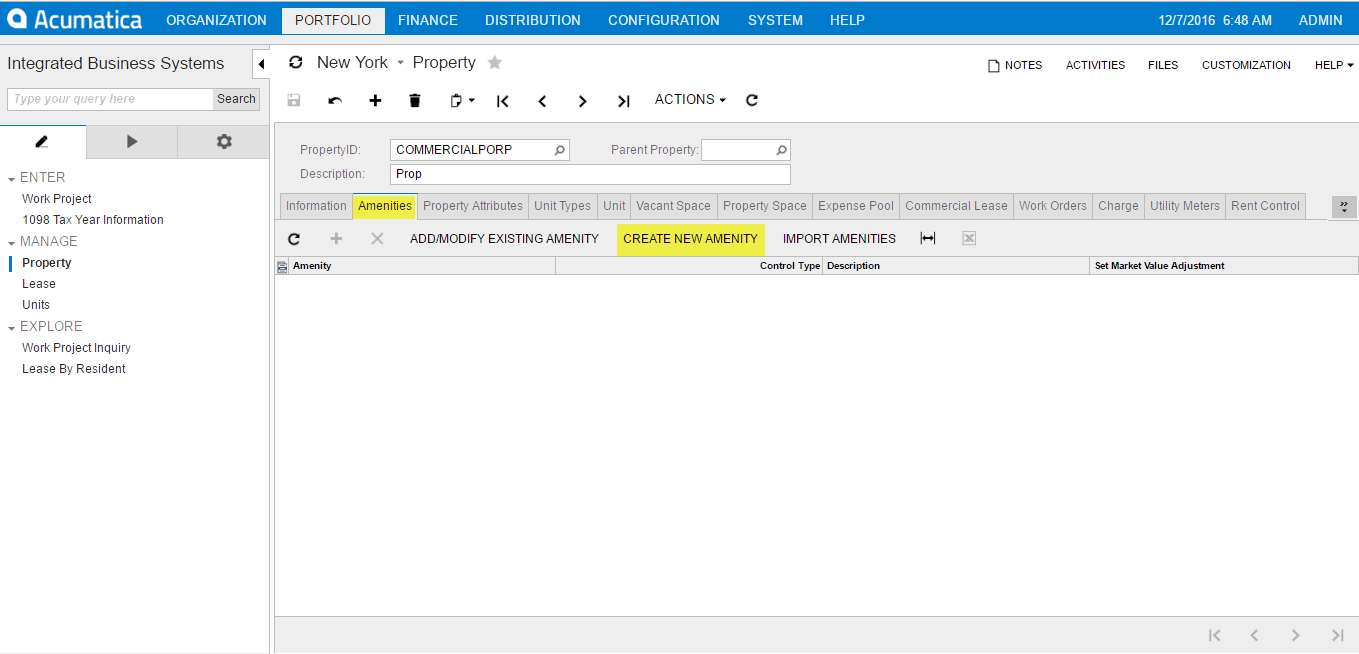 First, the user clicks on the Create New Amenity button (see screenshot below) to redirect to the customized existing attributes page;  Input requirements and select Is Amenity for amenities or Is Property Attributes for property attributes. Subsequently, he user will add details to the details section and then save.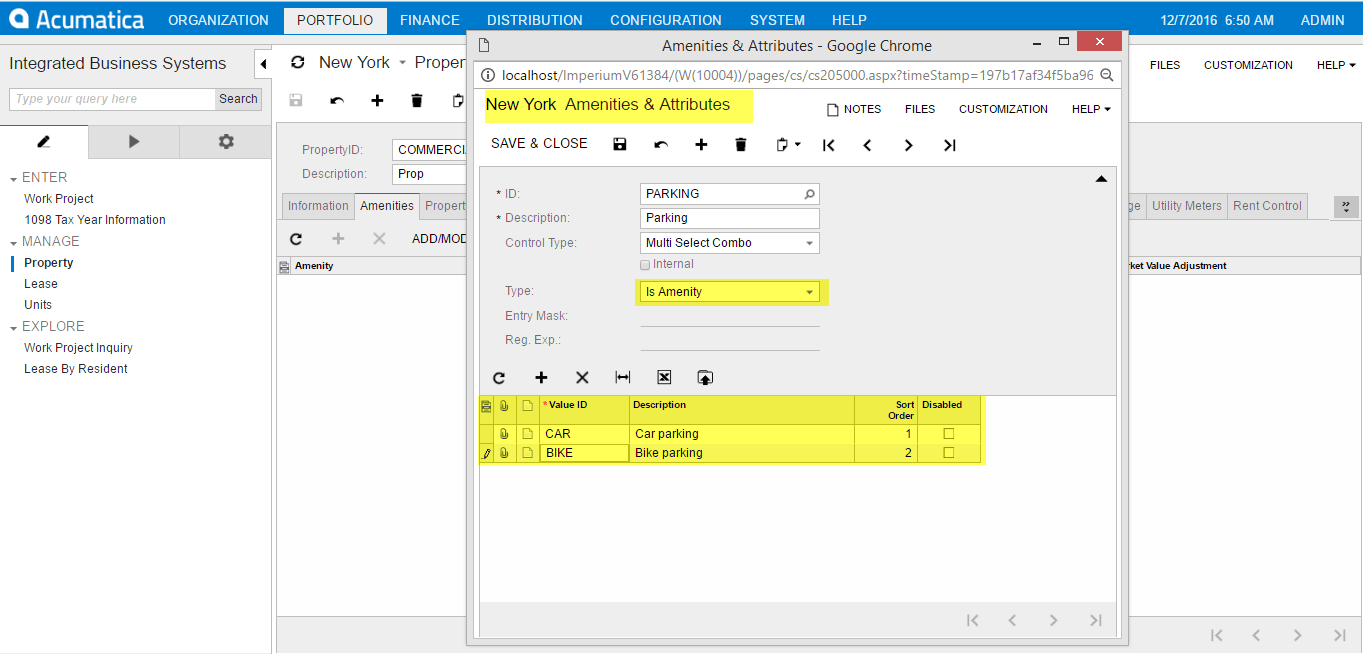 To add amenities to a property, the user clicks the Add/Modify Existing Amenities button which opens the smart panel.  Then selects the required amenities to add to the property.  Clicks the Add/Modify button in the smart panel.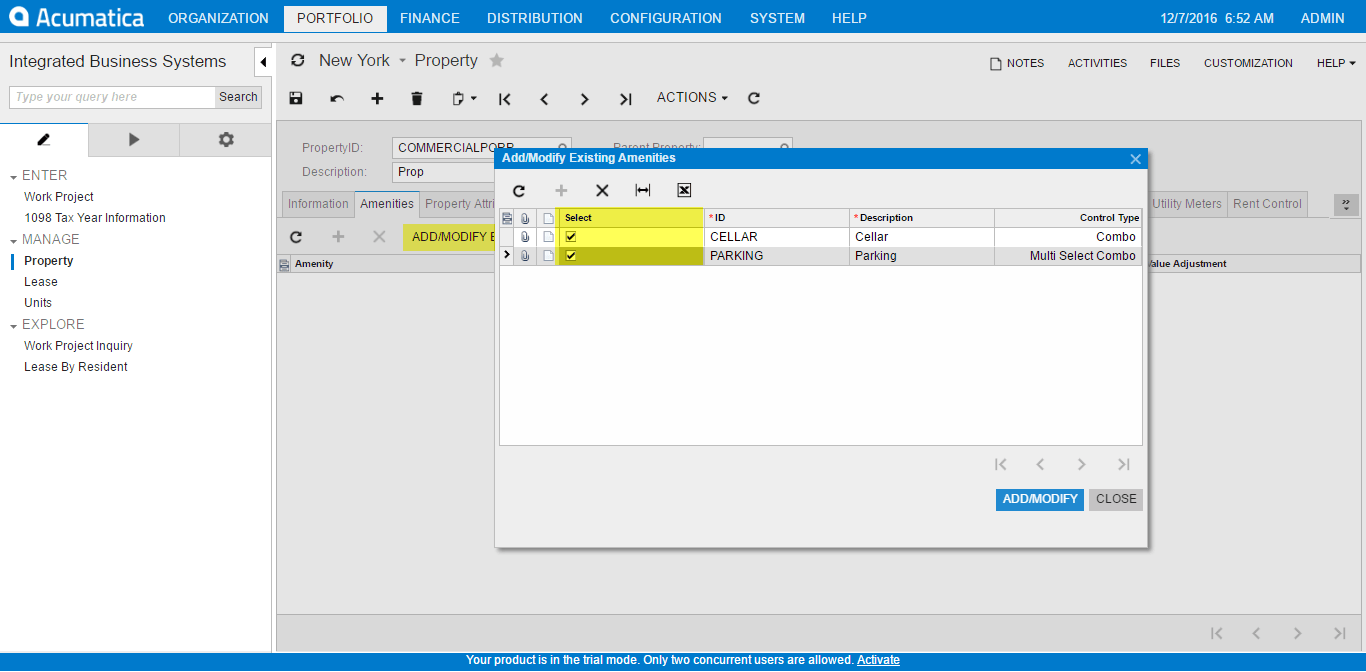 Amenities will be added to the Property Amenities tab: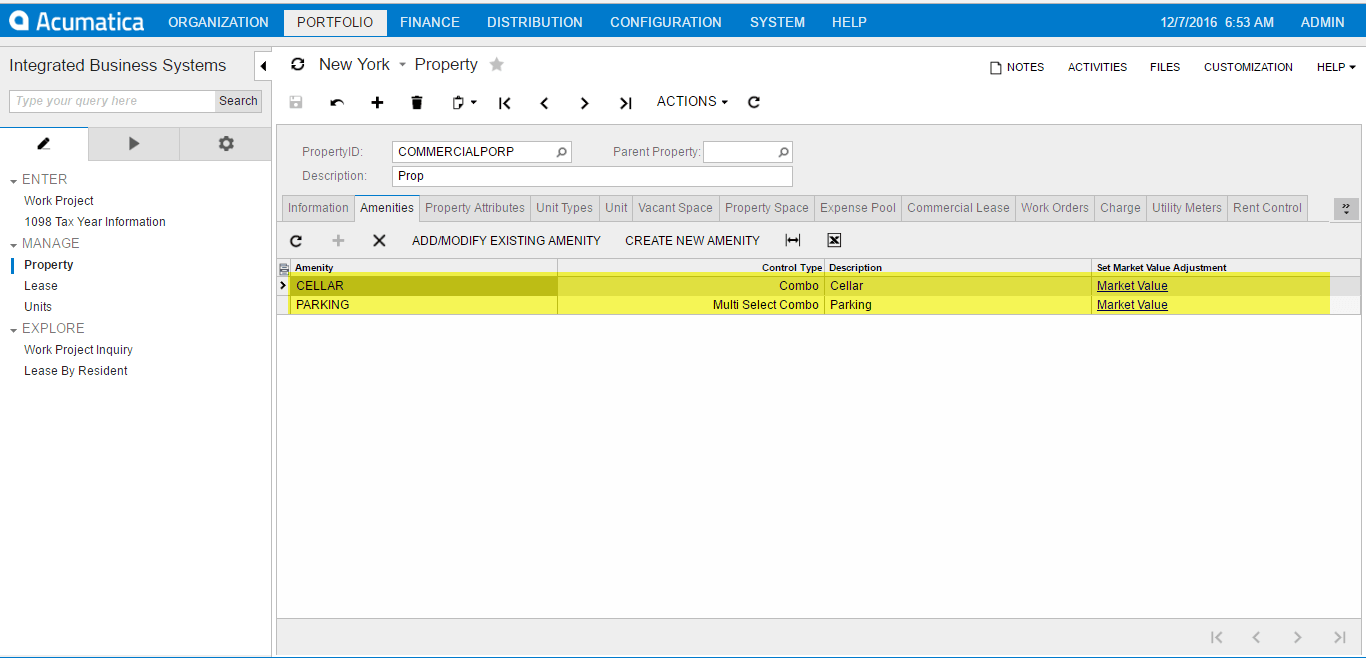 To delete an amenity, use one of the two following methods:  Click the Delete option available on the grid;  and then click Add/Modify Existing Amenity. This will open the smart panel, where you can deselect the amenity and delete it from the Property tab.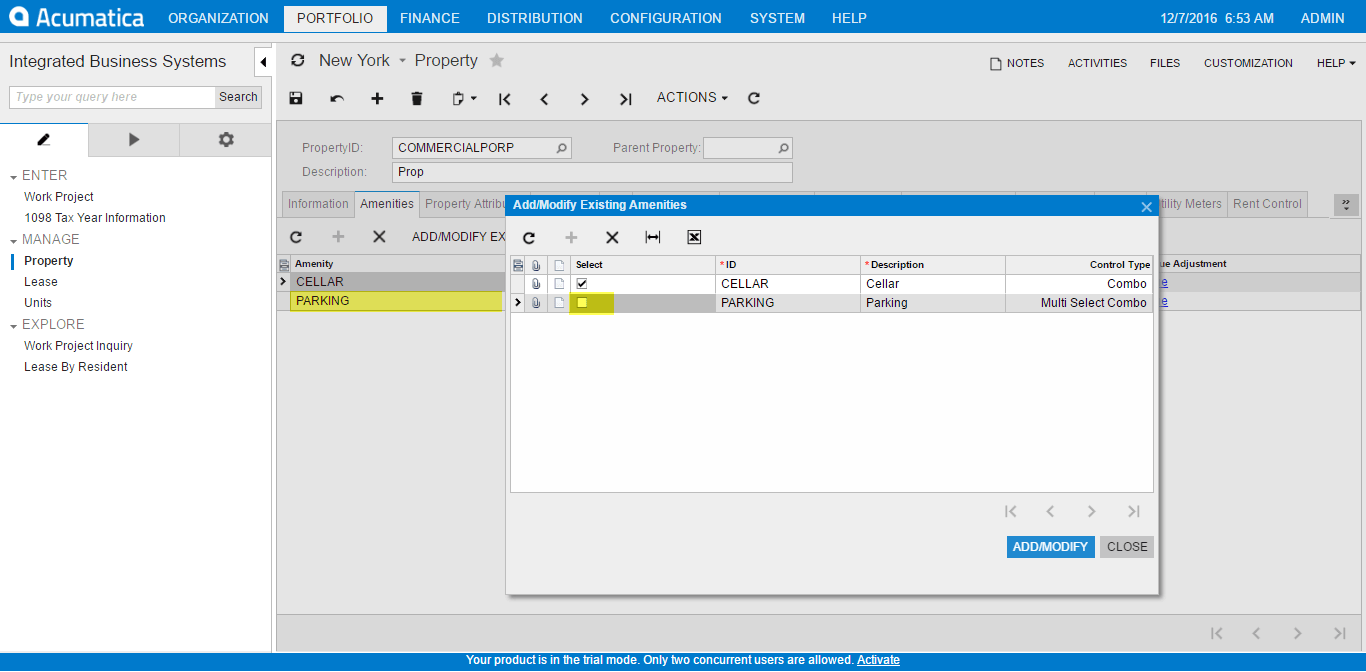 Observe that PARKING is now removed.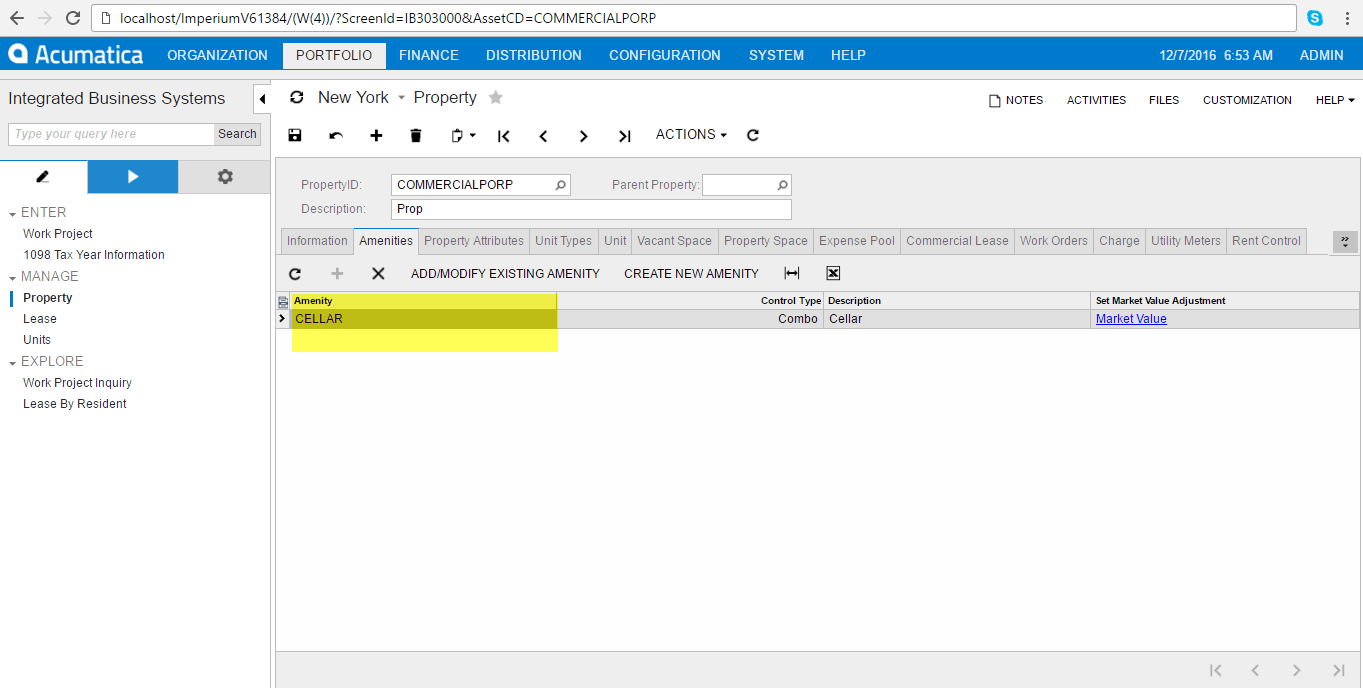 Pieces of Imperium
Every aspect of Imperium is built to Acumatica's Cloud xRP development standards, allowing the application to function efficiently and reliably. While Imperium is a large-scale application, there are many intricacies that go into transforming and building each component to IBS' specifications. Below are some code samples that live in the Acumatica-certified property management tool.
From this sample, we can see how assets and amenities are displayed through the Amenities tab shown in the section above. The details are fetched and the appropriate details are shown to the user.

The following sample shows how we add and select amenities in the module. Additionally, this code allows users to check/uncheck boxes, and even remove attributes if necessary. Finally, we establish the box as an unbound field, meaning they hold no value in this portion of the software. These boxes must be checked to be included in the action.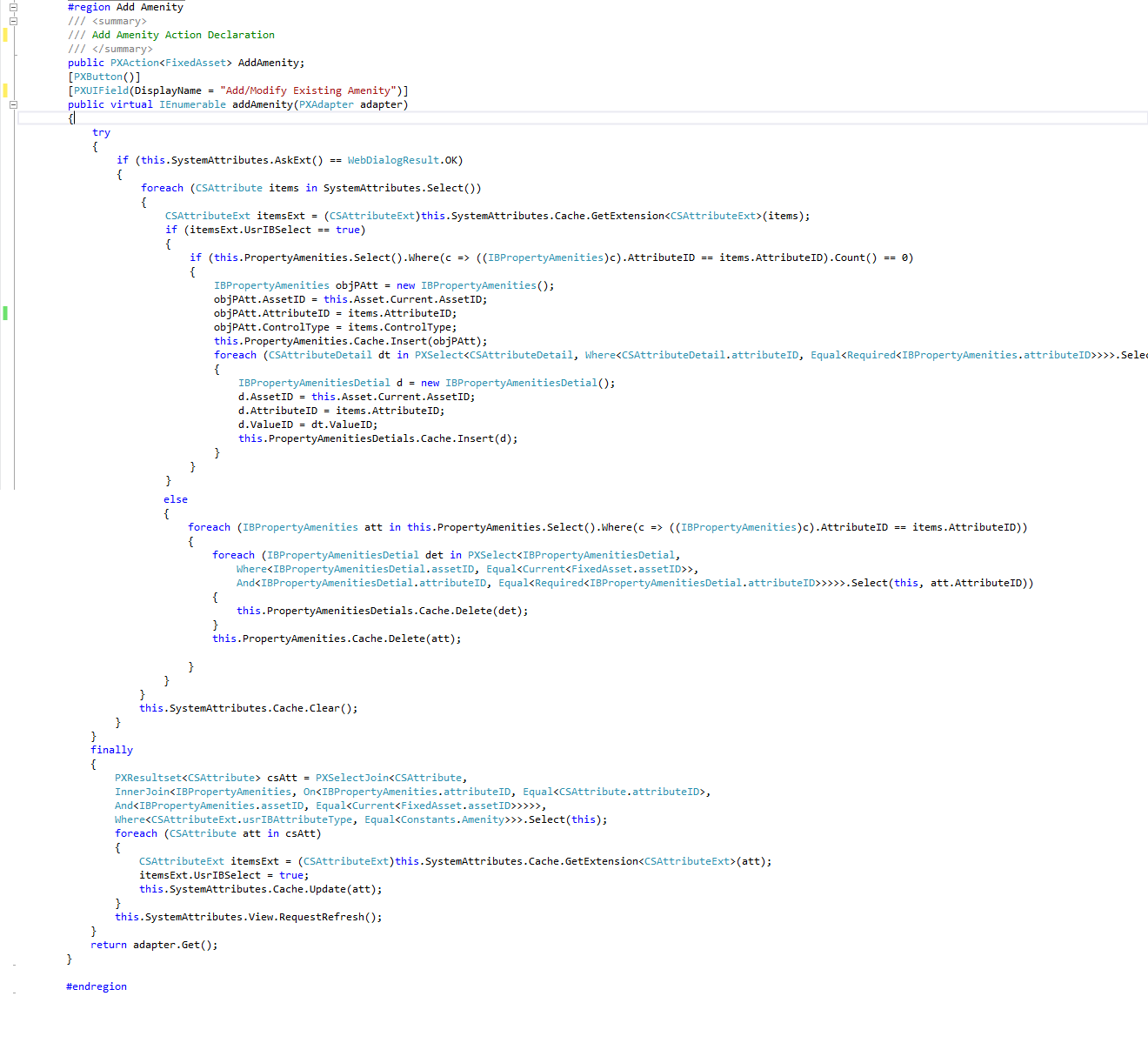 The next sample allows users to add and delete items that interact with the smart panel of the Amenities tab. Deleted items can automatically be updated in the smart panel by unchecking or removing them.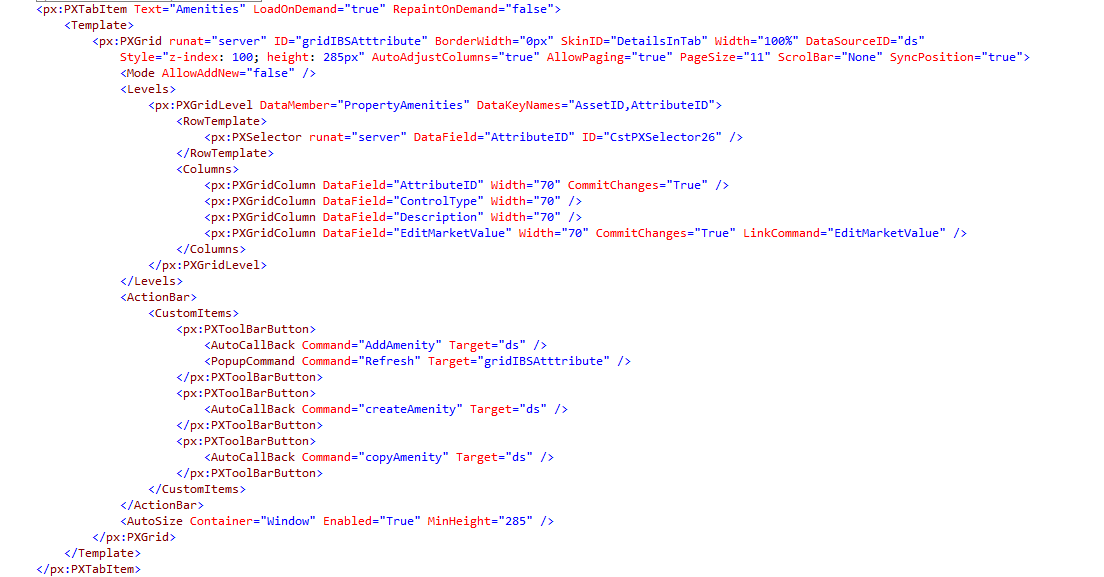 Elements of the smart panel are included in the lines below. This component was utilized to allow users of the application to see all the available items in a single place. Additionally, users can add and remove attributes in this panel.

Differentiator of Acumatica
Acumatica provided IBS a scalable platform on which they could build Imperium. It not only offered a cloud-based solution to allow IBS to offer a variety of customization options, but IBS saw an opportunity in being one of the only real estate management players in the space. This was a huge incentive for IBS to build Imperium in Acumatica, aside from the vast functionality offered by the ERP platform.
The framework provided by Acumatica allowed Kensium to make the necessary customizations to create a flexible property management solution for managers and owners around the world. Through Acumatica's capabilities, Kensium built a solution that IBS describes as a foundation on which customers can create a perfect solution. For instance, they can incorporate external components and legacy systems such as rent-gathering applications, user portals, and more to make the perfect platform.
Challenges Kensium and IBS found with this project
Creating a comprehensive property management system based on Acumatica's financial module isn't exactly a sheet out of the Acumatica playbook, and a project of Imperium's size takes time to complete. Throughout the development of Imperium's two separate versions, Residential and Commercial, the following problems were encountered.
New certification procedure – Acumatica's new certification requirement during development put IBS in a bind, as they did not meet the requirements to be a cloud-certified partner. The process of becoming certified by Acumatica took months, delaying Imperium project proceedings.
Framework and version changes – As Acumatica underwent upgrades, the project needed to be updated as well. These iterations are ongoing, as IBS plans to launch Imperium for Acumatica 6 early in 2017.
Interconnectedness of distribution – Because Acumatica provides a connected, feature-rich framework, distribution is tightly linked to several of the modules. For a property management platform, though, that is not necessarily a plus. The Kensium team broke Acumatica down to eliminate unnecessary components that would otherwise link to distribution.
Multiple sprints are interdependent – While Kensium could decrease delivery time of Imperium by completing multiple sprints simultaneously, the pieces needed to be linked, resulting in time spent waiting for the connection to be made.
Conclusion
With an innovative, flexible property management solution built to scale to and fit any real estate environment, Imperium is primed to make a big splash in the market. The unique ability to integrate legacy applications into the system, coupled with Acumatica's VAR channel, has IBS looking to take on a leadership position in this area of the software market.
Acumatica's application framework and business objects were utilized extensively by Kensium to transform their legacy ERP system into a comprehensive modern cloud-based property management system.  It is filled with capabilities for leasing, contracts, amenities, property features, and more. Through the use of Imperium, managers can simplify and automate their processes, giving them more time to add value to their business.
For more info about Acumatica's Cloud xRP, check out the video here and visit Acumatica's Application Developer Network (ADN).
To become an ISV partner and learn about the ADN program here
To learn about a spectrum of integration opportunities for ISV Partners, check out our blog here.
For more information on Kensium Solutions, click here,
For ibs – Integrated Business Solutions' Imperium product, click here.
Contact Mark Franks for more information – including scheduling a demonstration of  Acumatica Cloud xRP platform