With the Acumatica 2019 R2 Launch Event Series on its way, we're sending out a call for sponsors of our imminent Roadshow events. The benefits of becoming a sponsor are beyond good.
The Acumatica 2019 R2 Launch Event Series kicked off in Waltham, Massachusetts with the initial Launch Day Event on Wednesday, September 11. Our latest release, with its community-driven features and practical innovation, was met with excitement by the customers, partners, and industry analysts in attendance.
After such an amazing start, the Acumatica team is ready to turn its attention to our ten-city Roadshow Event, which starts on October 3rd in Philadelphia, Pennsylvania. At each event in our roadshow, we're anticipating great turnout (admission is free) and invite you to register today for the city nearest you. We also urge you to consider becoming a sponsor of the Acumatica 2019 R2 Launch Event Roadshows.
Here's why.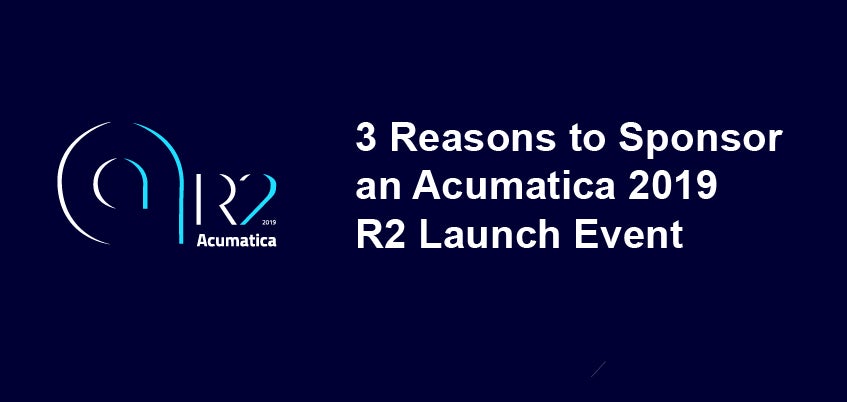 Why sponsoring an Acumatica 2019 R2 Launch Event is a
good

great idea

The Acumatica 2019 R2 Launch Event Series allows the Acumatica community to easily and conveniently witness the latest upgrades and enhancements to Acumatica's cloud ERP solution. Every bi-annual iteration is heavily influenced by customer and partner feedback, which explains our consistently record-breaking attendance.

This leads us to the three reasons we believe becoming an Acumatica 2019 R2 Launch Event Roadshow sponsor is a great idea:
1. Grow your business
Businesses that sponsor our Roadshow events are putting themselves in front of hundreds of prospective customers. If you're one of them, you'll be in the right place to benefit from the excitement and interest generated from the new release of Acumatica cloud ERP software. You'll also have the opportunity to showcase your solution and demonstrate its benefits to prospective customers. It's a prime time to generate leads and close deals.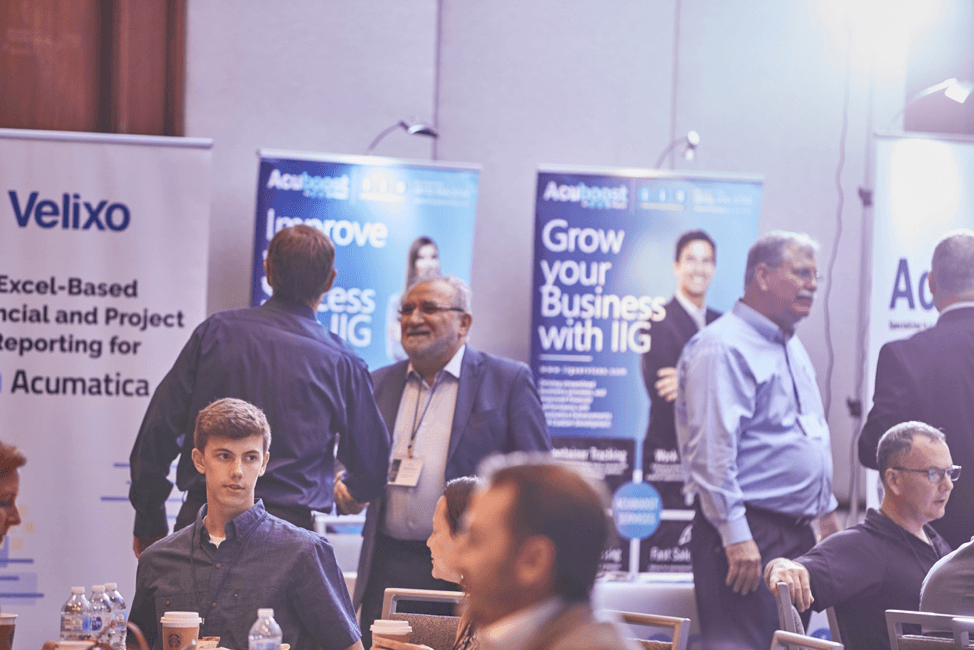 2. Grow your relationships
Growing your business also includes growing your relationships. Connecting with customers, other partners, industry analysts, and Acumatica executives opens the door for further communication down the road. When someone needs your services—services they learned about at the Roadshow event—you'll be top of mind. Conversely, if you need a service, assistance, or advice, you'll have established relationships with those who can help.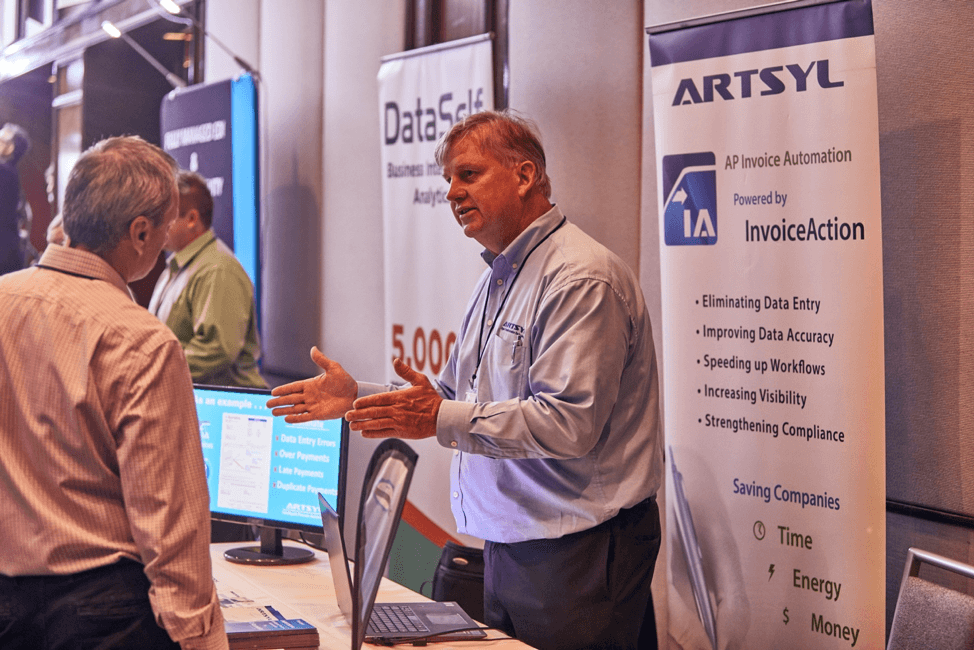 3. Grow your brand
Your brand is your unique signature. Becoming a sponsor of a Roadshow event means you'll be extending brand awareness to a potentially new audience as well as strengthening it with those who already know and appreciate your services. Take advantage of Acumatica's latest release by showing that you're on top of the Acumatica cloud ERP improvements, establishing yourself as an experienced, knowledgeable, and reliable Acumatica partner.
Acumatica 2019 R2 Launch Event Series' sponsorship opportunities
Growing your business, relationships, and brand across the U.S. through well-attended events such as the Acumatica 2019 R2 Launch Event Roadshows is a great idea. We've broken down the sponsorship opportunities into three categories: Title, Exhibitor, and Signature. The details, such as the cost, marketing opportunities, social media, signage, and expo space, are available by contacting sponsorships@acumatica.com. And because time is getting tight, we recommend you contact them soon.
In addition to our Acumatica 2019 R2 Launch Event Series, we also have sponsorship opportunities for Acumatica Summit 2020 (happening January 26-31, 2020 in Las Vegas, Nevada at the Cosmopolitan of Las Vegas). Sponsorships for our annual Summit event are going fast, so we urge you to sign up before all spots are filled.
We hope you'll agree with us that sponsoring the Acumatica 2019 R2 Launch Event Series is a great idea. Again, contact sponsorships@acumatica.com for all the details. We hope you'll take advantage of this amazing opportunity to grow alongside Acumatica cloud ERP.